Spoon Carving @ Grain & Knot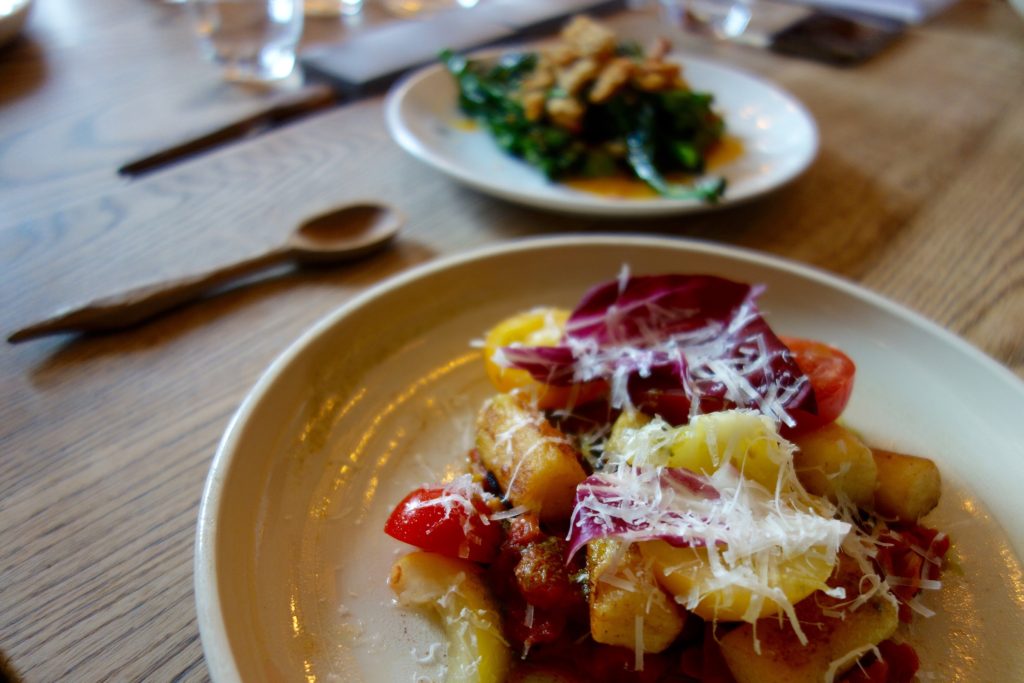 I went to a spoon carving workshop hosted by the local London craftswoman behind Grain & Knot. Five of us carved a spoon from pre-shaped blanks of walnut before enjoying a fancy meal in the extremely photogenic Town Hall Hotel Cafe.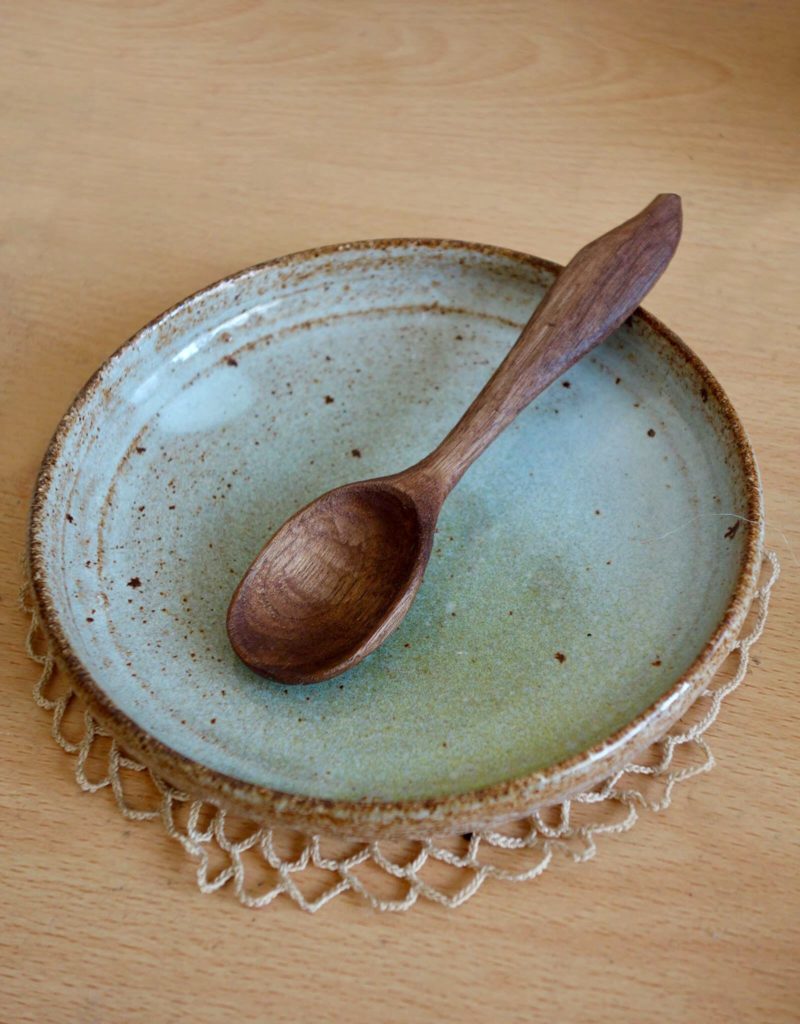 I loved carving with walnut. Even though it was seasoned wood, it was still extremely soft and it has a beautiful grain pattern. I took my spoon home to finish later and then polished it up with a beeswax and coconut oil polish the instructor provided. I photographed it on my new ceramic plate that I bought from the potter at Stepney Green City Farm.