Christmas at the Farm 2017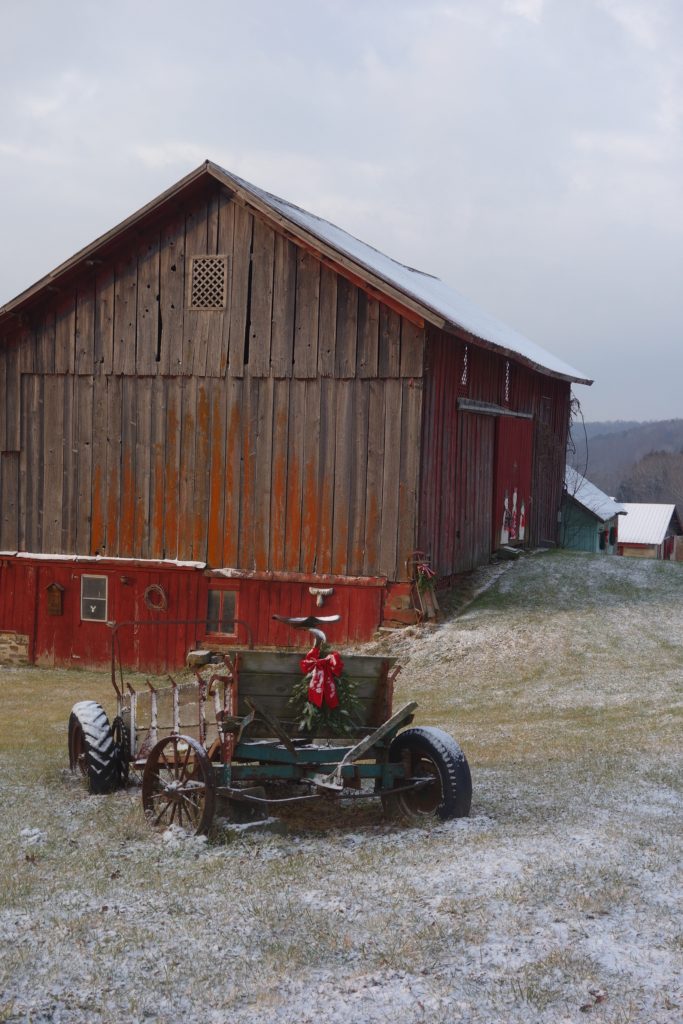 Three weeks at the farm this Christmas. Parents did the place up real nice. It was so cold though! I snowed ever night the first week, melting off a bit during the day. It was funny watching the chickens experience their first snow.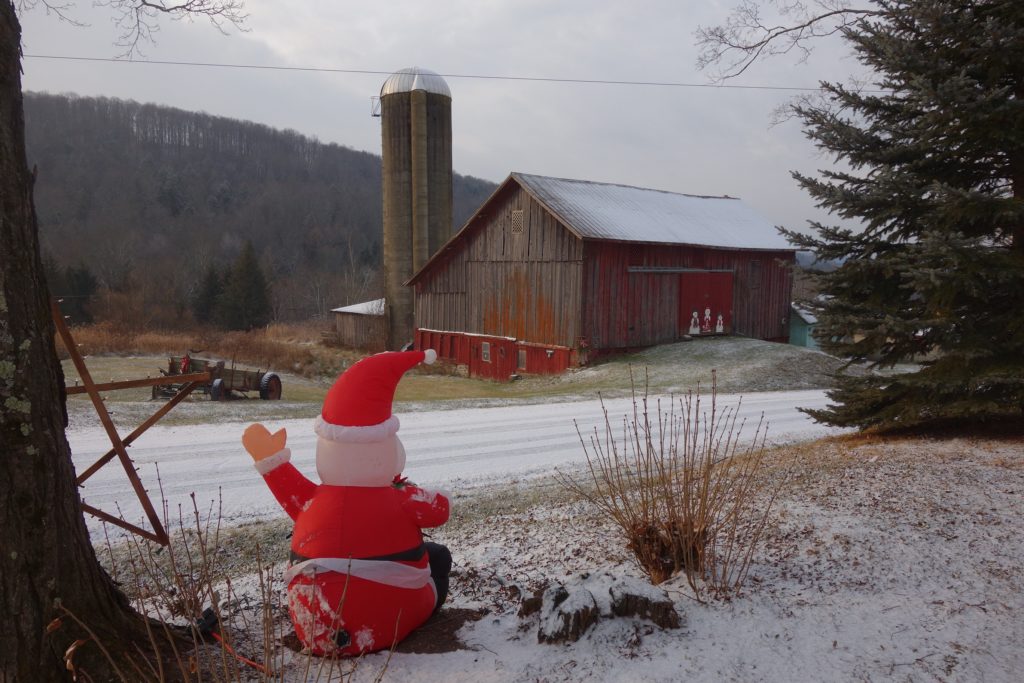 We didn't do too much as we were all sick most of the time. But we did go to the monthly local wine makers club and went on a 5 mi walk with my mom's friends. I also made some blueberry wine syrup with cases of failed dessert wine that would have otherwise gone to waste.
It was nice being upstate during December because it limits the amount of stressful visiting that usually happens. We did all our visiting during 3 condensed trips downstate. We celebrated our own Christmas Day a little early, so that we could enjoy our festive surroundings and then didn't mind so much spending the real day in a Hotel Express.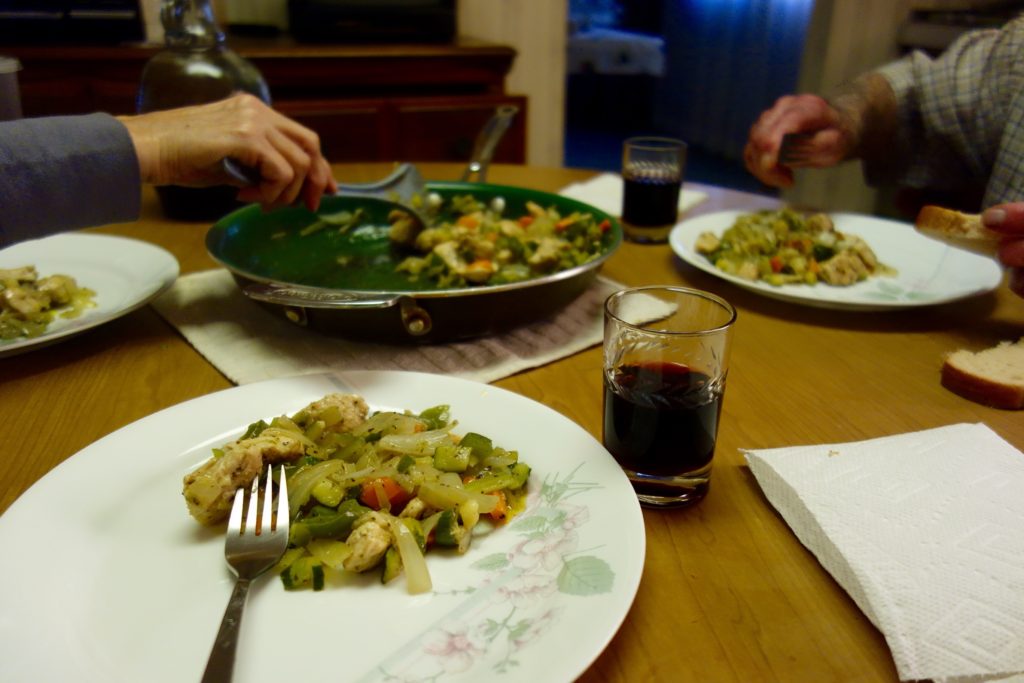 I had multiple really fab visits with Poppop. He's definitely getting older now, but when it was just the two of us we had a roaring conversation for hours.