Cycling: Wandle Trail and SE London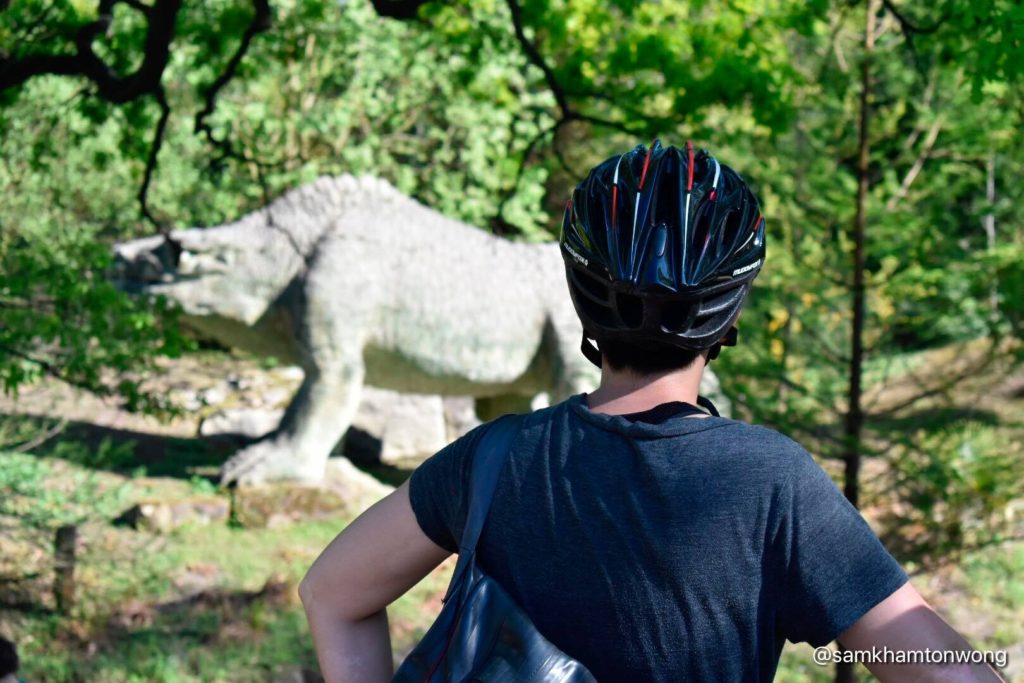 It's a beautiful sunny weekend in London so I figured it was time to take the bike out for a spin a year after the broken ankle. I found a group ride with London Bike and Beer Group, which I heard plugged at a Women and Cycling event at the Feminist Library awhile ago.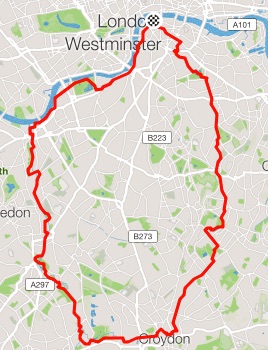 I thought it was going to be a 12 mile ride along the Wandle Trail, which is a mostly traffic free national cycle route, but actually that was just a small section of a 40+ mile tour of SE London.
We cycled to Wandsworth then Croydon, stopping at a garden pub there. On to Crystal Palace, where we hung out with the dinos in the park for a while, then up through Peckham, and back to central, and then back home.
The section along the Thames path and through the leafy Wandle trail are amazing and chill. The hills up to Crystal Palace were very much not chill, but I survived. Views of the Shard and Gherkin from up here are amazing though.