England: Hampton Court Palace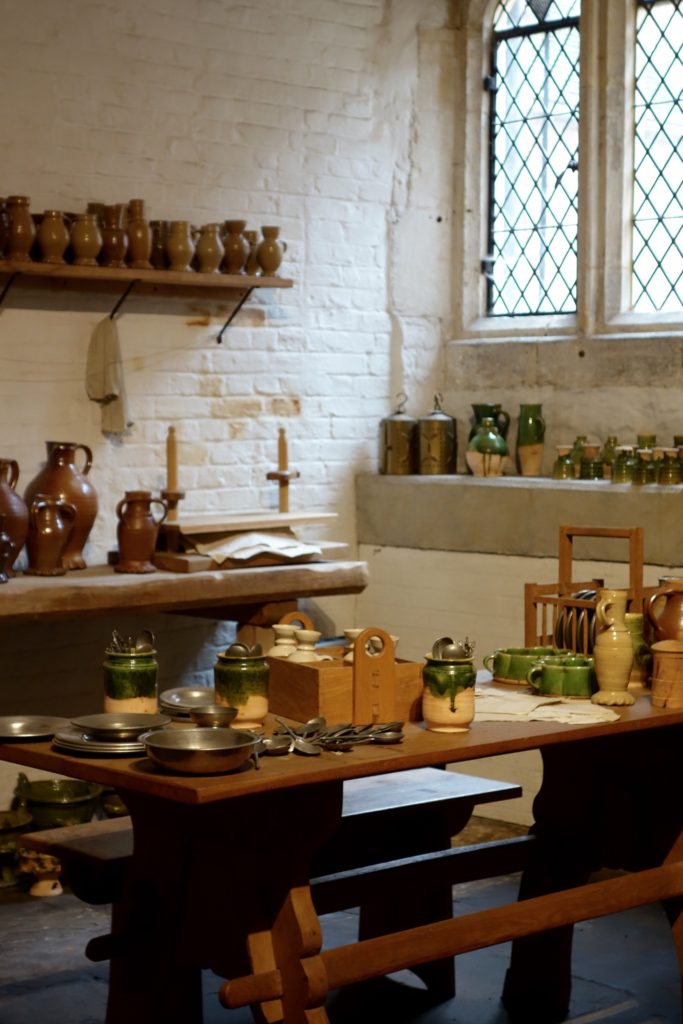 Hampton Court Palace is a Royal residence in Richmond, west of London. It's most famous for being the home of King Henry VIII. It was the hub of court life during the Tudor era and the scene of a few of Henry's wifely dramas.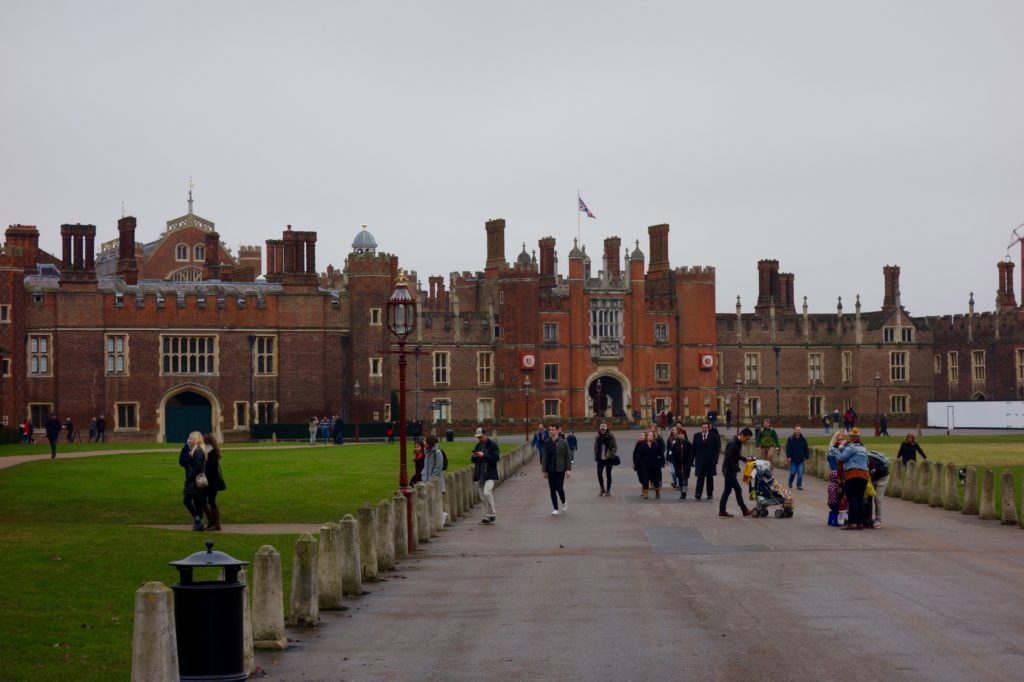 Much of the expansion of Hampton Court happened during the 1500s. Courtiers, statesmen, and petitioners would arrive at the palace, which basically functioned as a hotel. They would get a room and stay for days or weeks, mingling with each other while waiting for the King's attention.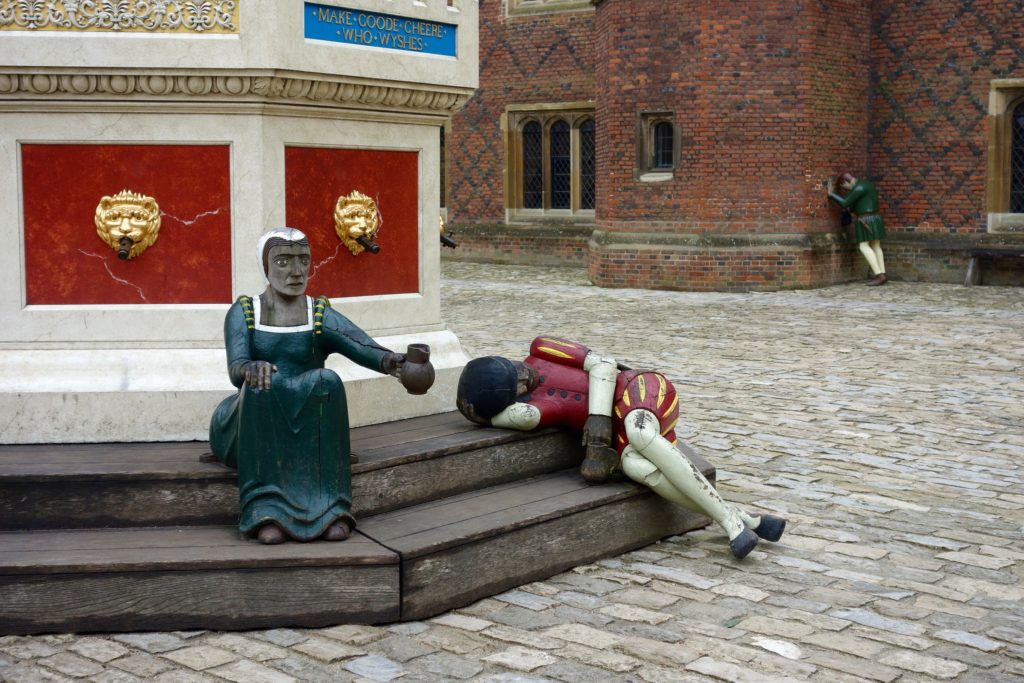 Rough day in the court yard. I got a free audio guide which explained the site in detail. There's the Apartments, a Baroque section, and art gallery…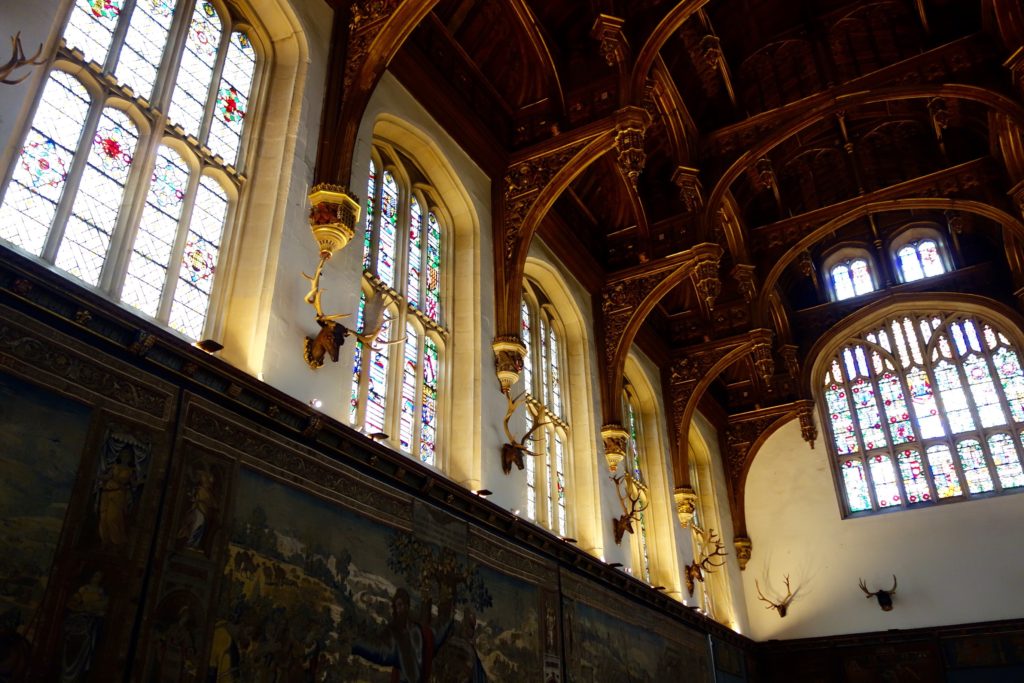 A notable room was the Great Hall, which has a fabulous wooden ceiling that would have once been painting blue and edged with glinting gold. The walls are lined with giant tapestries that at to be cleaned by this crazy water-table with a movable ledge which restorers lay on an scrub thread by thread. There are emblems on the ceiling of one of Henry's wives, that he had to replace with the initials of his next wife, but there is one in the corner that he missed.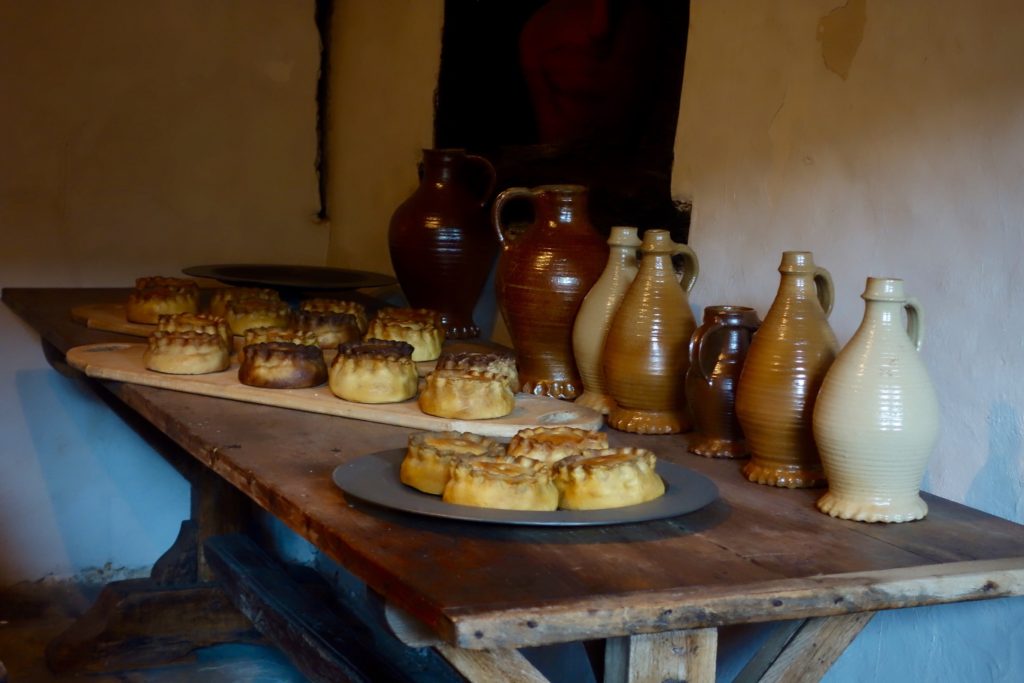 By far the best part of all of this for me was the extensive kitchen buildings. Because the palace was essentially a luxury hotel, food for the 1,000 residents had to be prepared daily. I learned that the classic English pies were common during the Tudor era, except they never ate the crust. It was only flour and water back then (so less tasty) and was used only as cheap cooking vessel for stews. Food was also prepared in giant cookpots made of coppers and they (luckily) knew that the pots must always be kept clean or old food would cause a deadly chemical reaction.
I love this room here. Look at the cauldrons. They sit over a wood burning hearth. I want one of these in my future home so bad. Total wizard dream kitchen.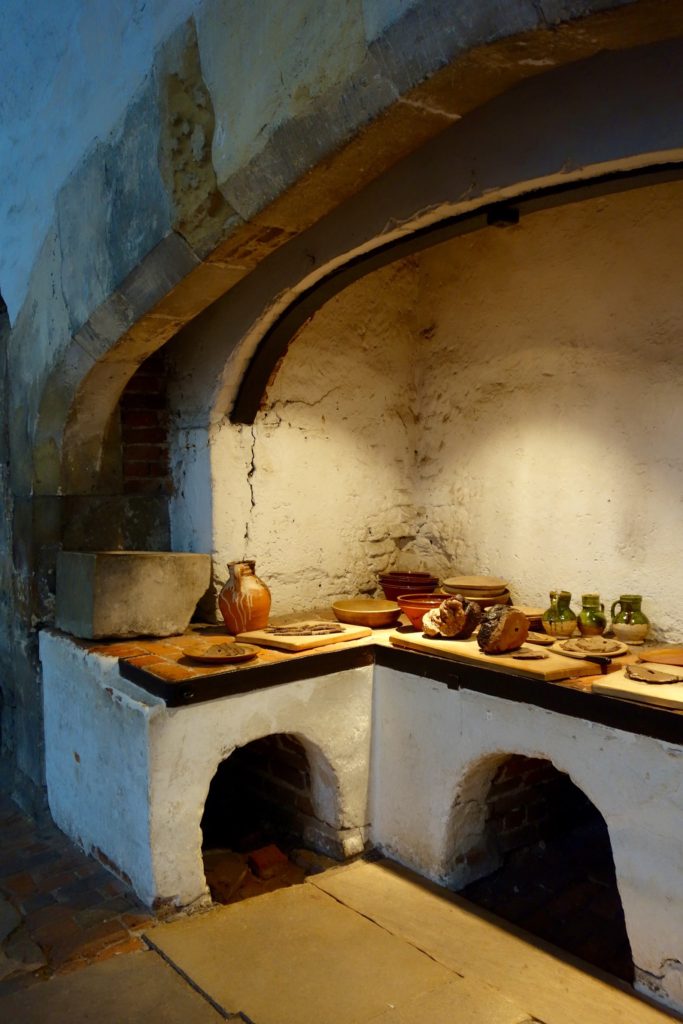 The kitchen rooms were full of beautiful ceramic jugs and pewter dishware. A small artisan studio was commissioned to create all the items special for this display. I wandered through here multiple times, dreaming about cooking food in such a beautiful space with such beautiful tools.