England: St Albans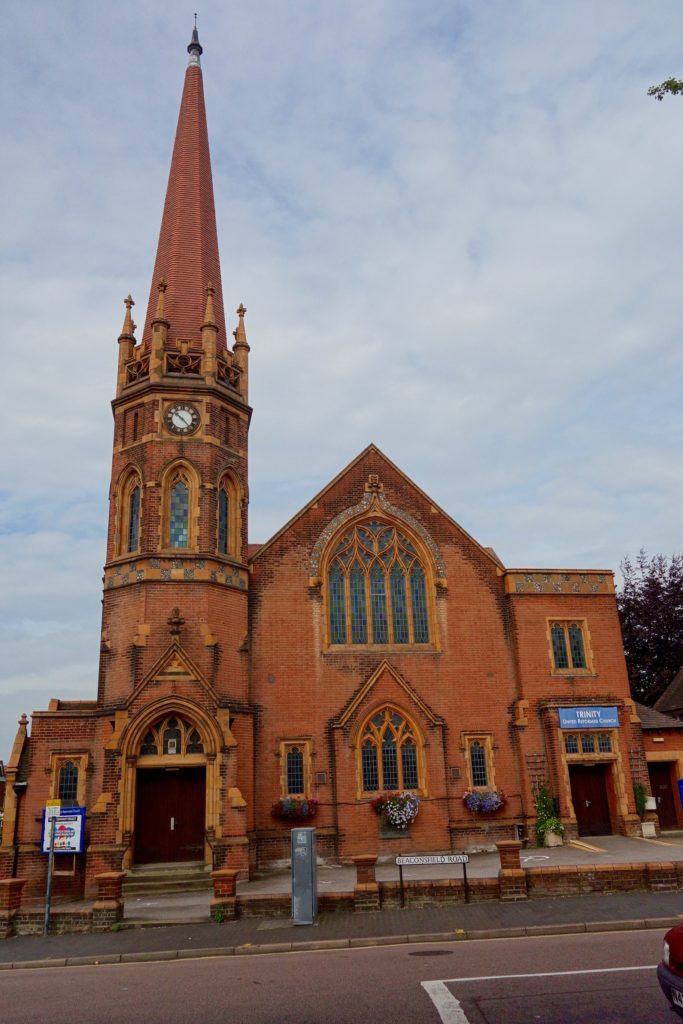 St Albans is about 30 minutes by train from London, it's a commuter village for sure, but has been inhabited since the Romans and so has lots of history. I hobbled around on my moonboot for a day with relative success.

Cute town with a farmer's market on Saturday, lots of cozy pubs, and endless charity shops.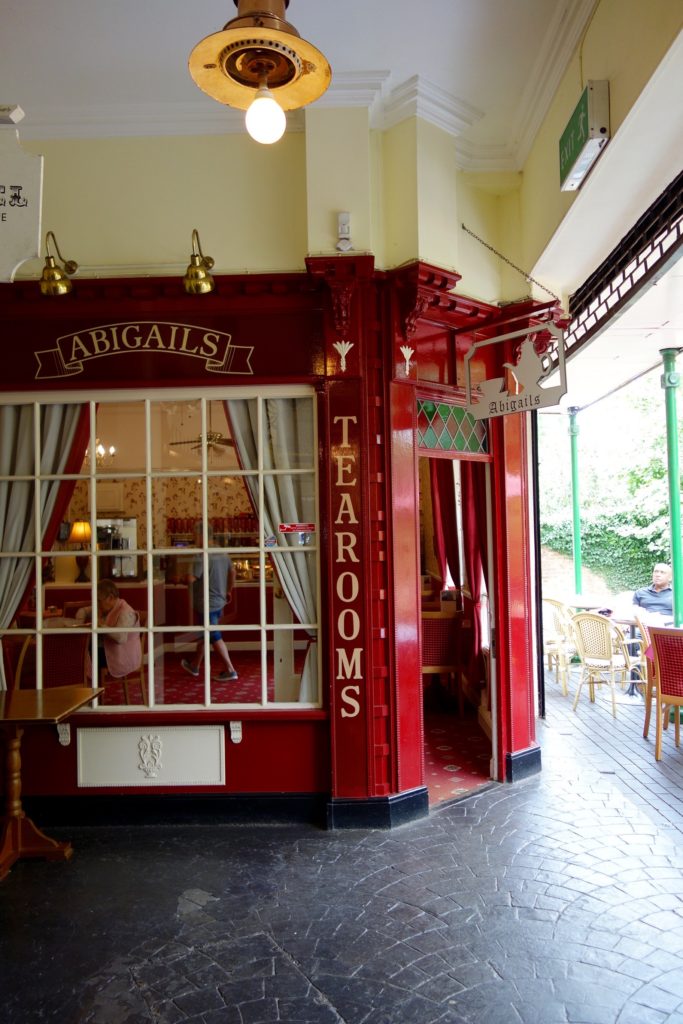 Adorable tea room is adorable with outside seating overlooking a garden beside the cathedral.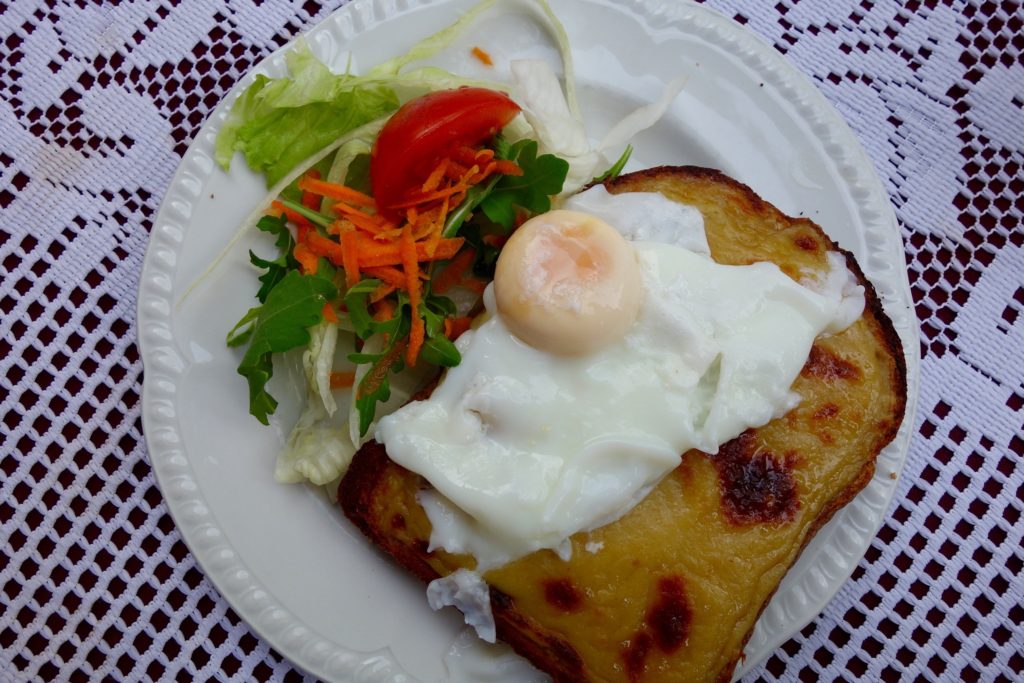 This little beauty is a Welsh Rarebit. What sounds like a cut of steak is actually a slice of toast with a layer of oozy cheese sauce, kind like like a Croquet Monsieur. It seemed to be the specialty of this tea room, so I went with it and was not disappointed. Rarebit is a corruption of "rabbit" and it was a popular tavern supper in the 1700s.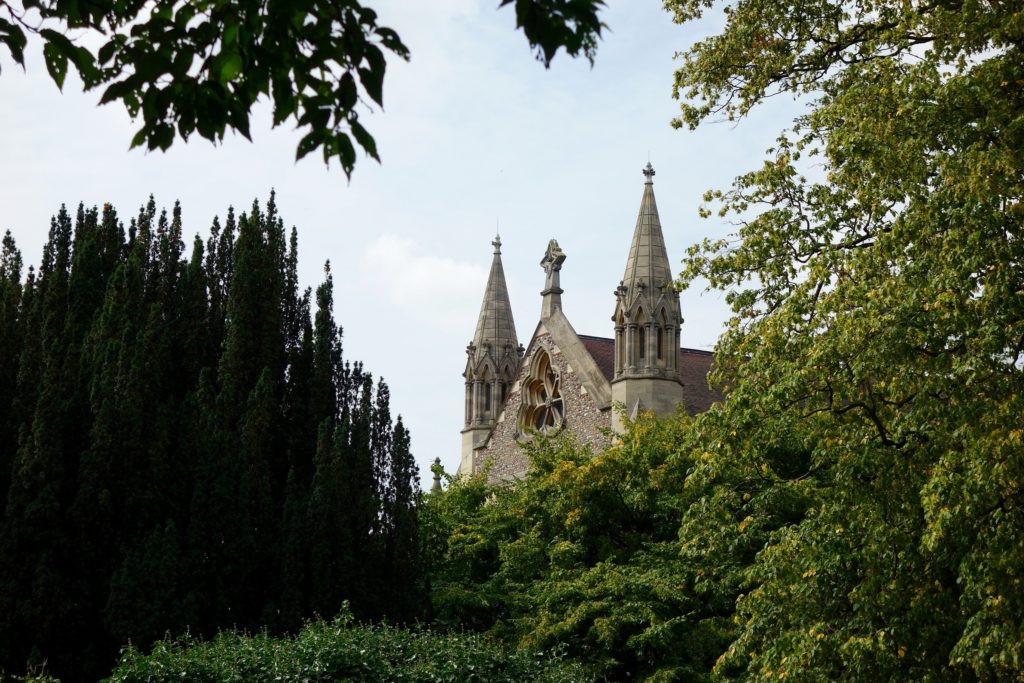 St Alban was the first British saint and this Abby got its start in the 700s. It's primarily in the Norman style, but it has undergone repairs and expansions over the centuries.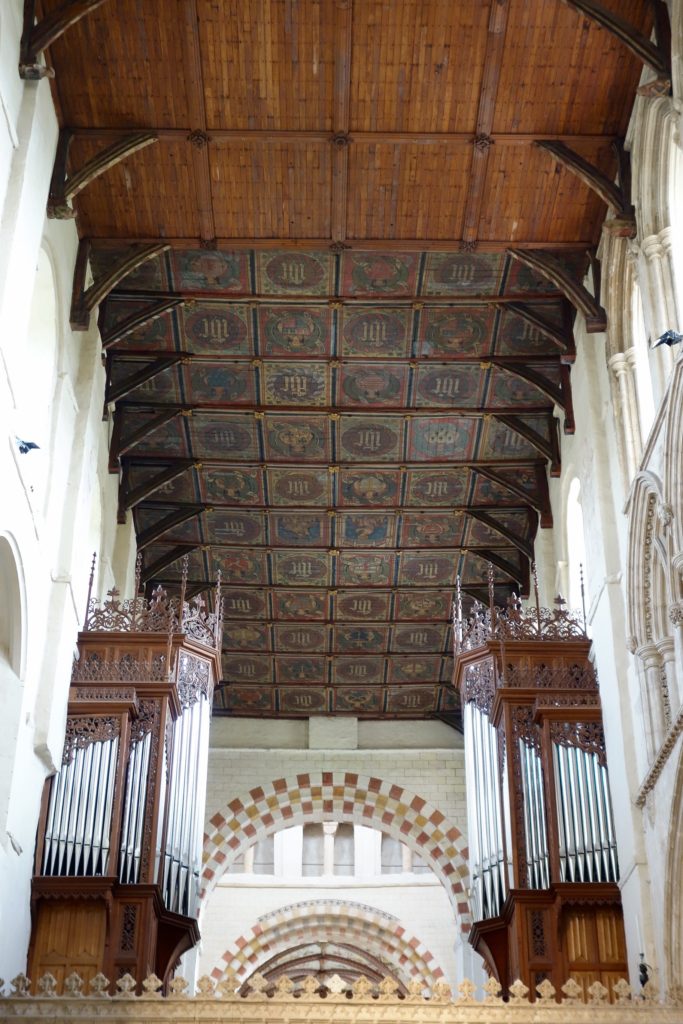 I really liked this painted wooden roof inside the cathedral. I've never seen this kinds of panelling in a church before.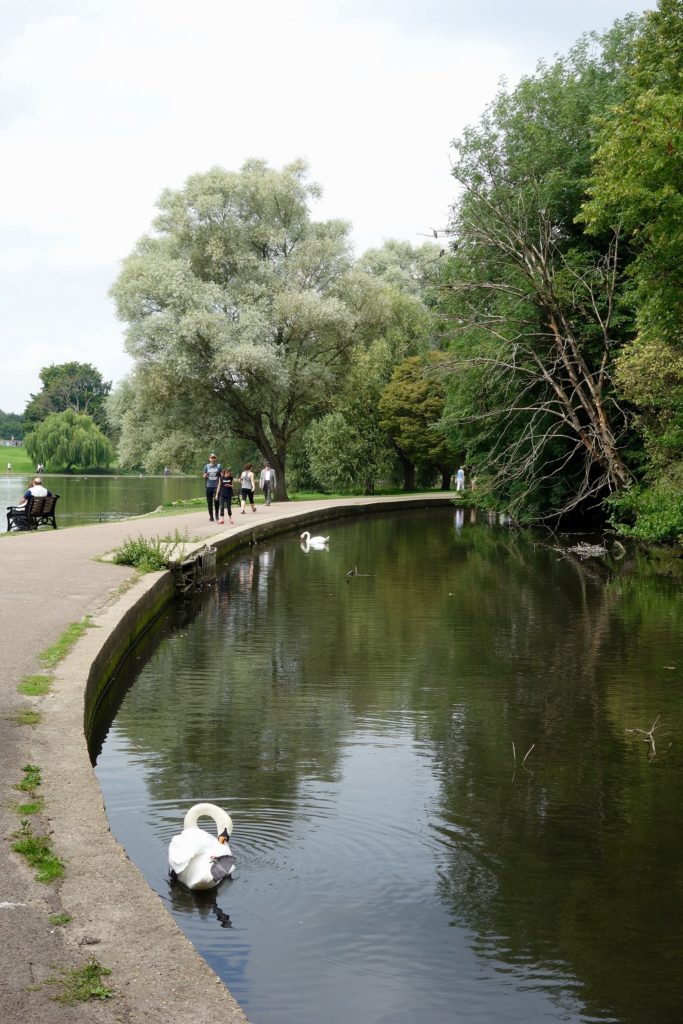 Verulamium Park is a beautiful green space that stands were the Ancient Roman city of Verulamium used to be. There are still bits of ruined Roman walls scattered around as well as a Roman Mosaic and theater.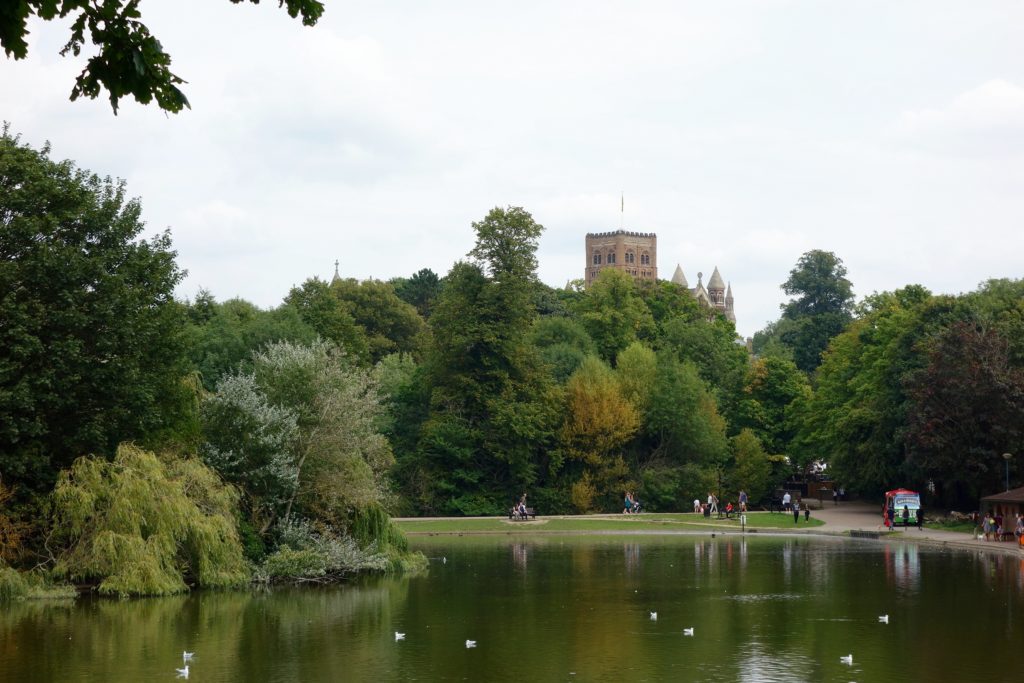 I saw on a bench under a tree and crocheted in the beautiful weather, overlooking a pond and the cathedral's crossing tower (the only 11th century crossing tower still standing in Britain).