Middle Earth Festival 2017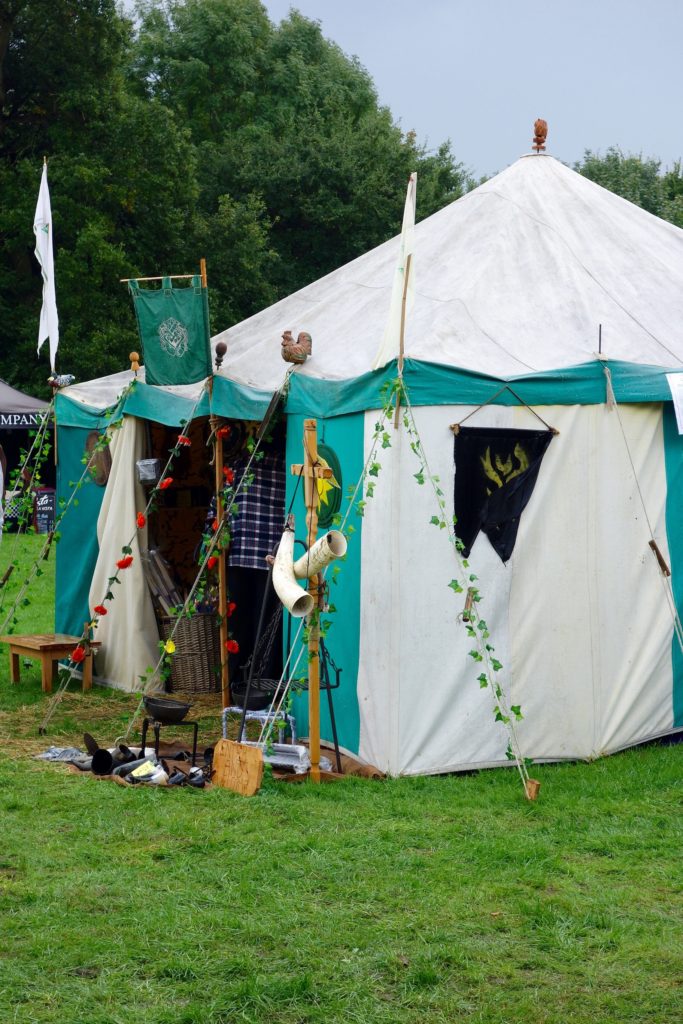 Middle Earth Festival has been on my calendar all year and I nearly forgot to buy train tickets for it. I couldn't talk anyone into going with me, so I went alone. I'm glad I drug my ass all the way to Birmingham, because the entire event was a pleasant surprise.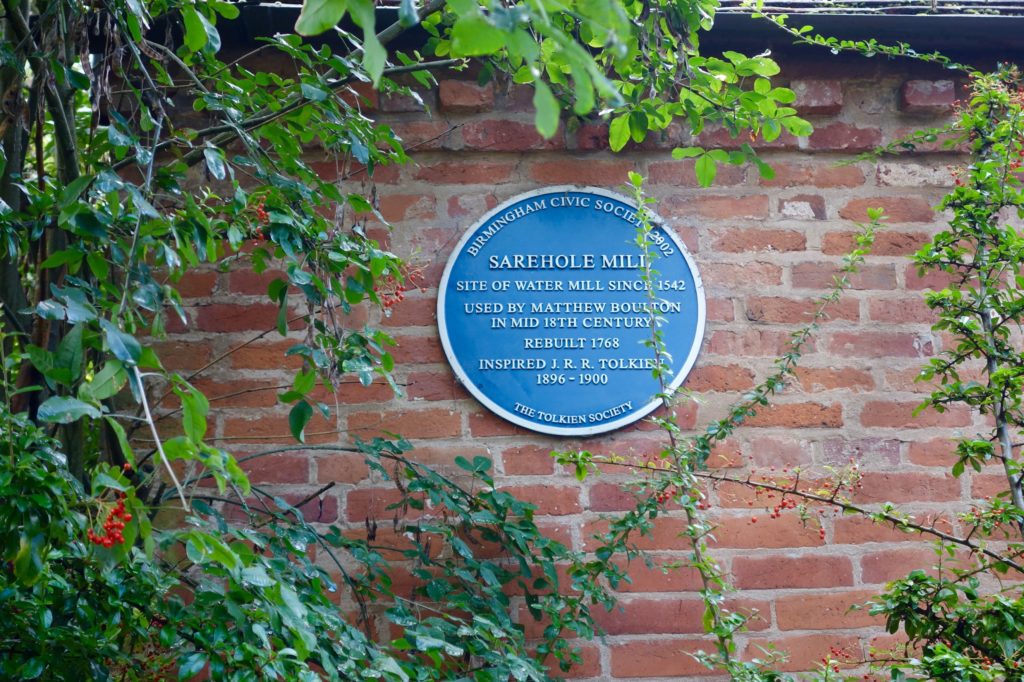 It took place at Sarehole Mill, a 250 year old working water mill famous for it's association with JRR Tolkien. For a few years in his childhood, he lived in the area and played around the mill. It is assumed that two nearby towers were the inspiration for The Two Towers and a nearby bog the source of The Old Forest.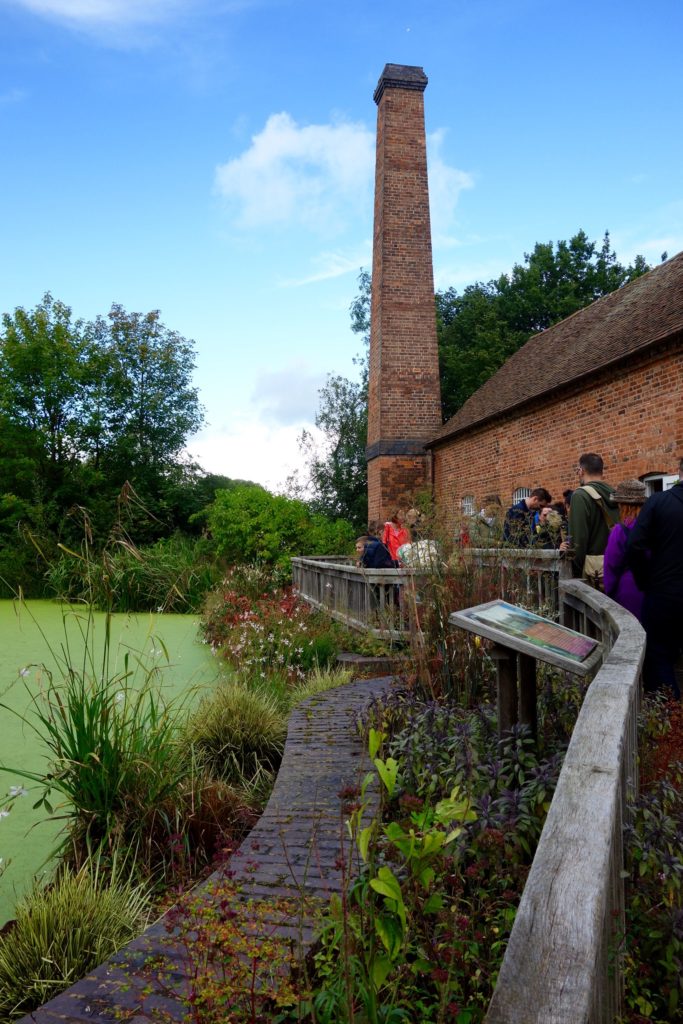 Even though it was absolutely pissing down rain when I toured the mill, it was pretty cool. You can climb up all these little ladders into each space of the lofty building. They have a little exhibit about Tolkien, the quaintness of the loose association is charming.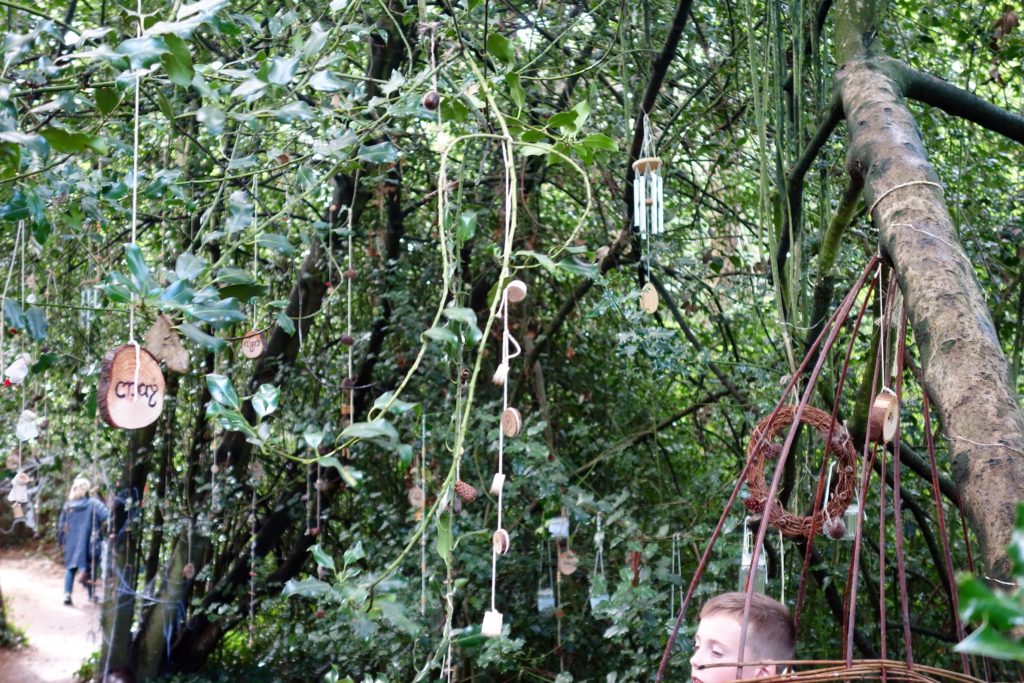 Outside the mill is a big pond and a wooden area that has been tuned into an "Elven Walk". A sign marking the "Woodland Realm" leads down a path strung with pine cones, glass jars, and elvish words on cut wood ornaments.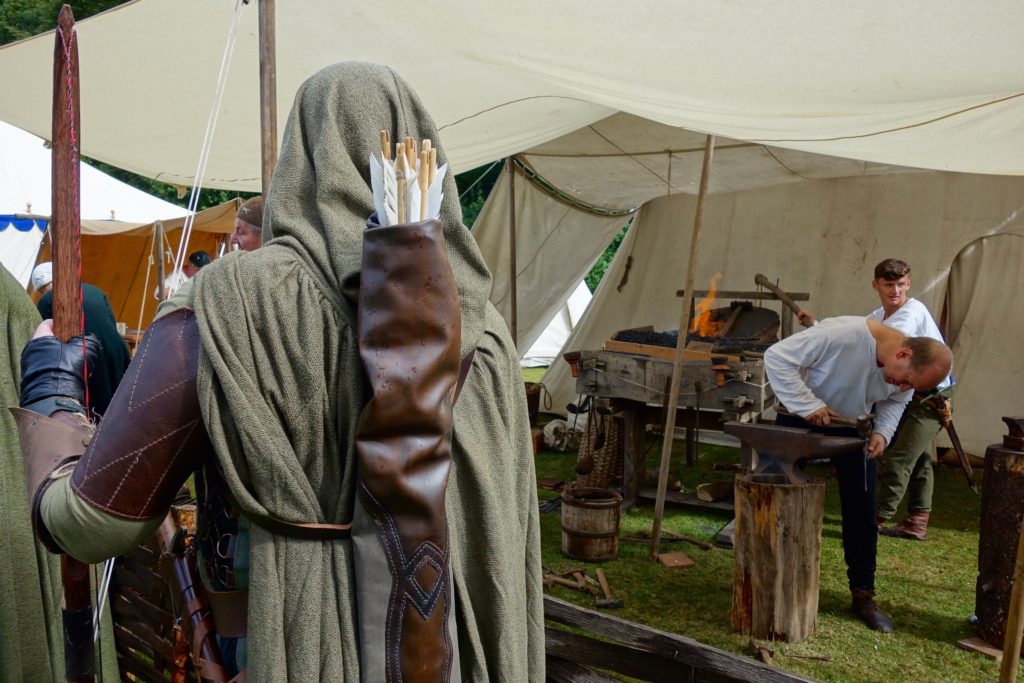 The fair ground itself was way bigger than I was expecting, or rather it was the size I was hoping for. There were lots of tents named after the realms of Middle Earth. Most were venders selling home made products from jam to cloaks, one had people playing RPG board games, one was the Tolkien Society, and another a reading tent. There were also games for kids like jousting and archery and the historical re-enactors camped around the field did a few mock battles.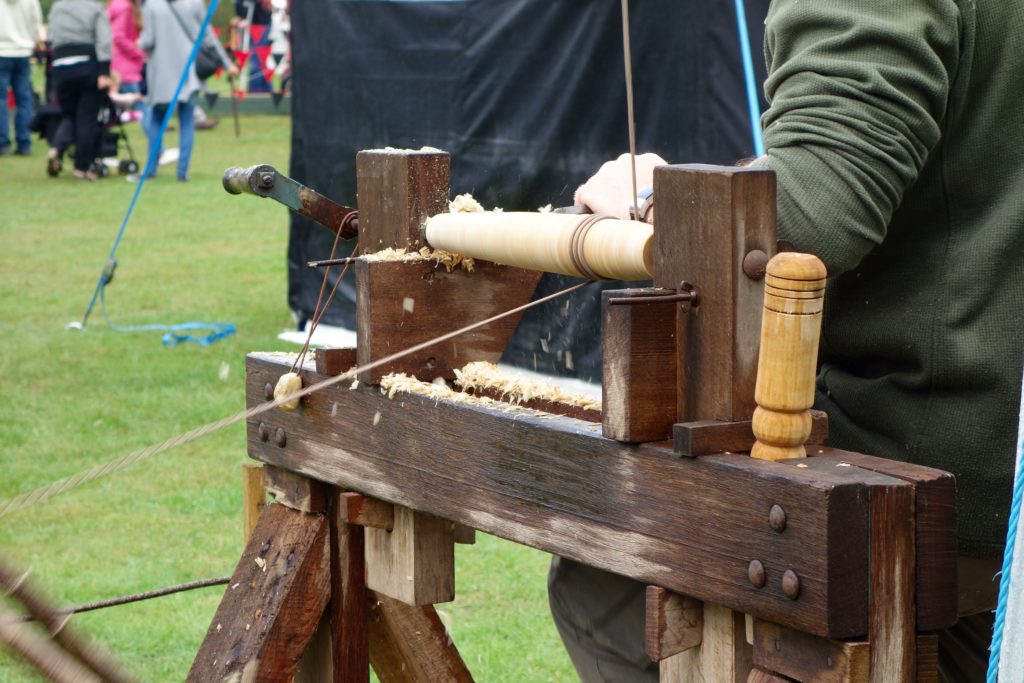 I was really pleasantly surprised by the historical re-enactors doing medieval cooking and craft. I watched this guy use a wooden foot-powered lathe (a foot pedal pulls a string wound around the work and connects to a long thin tree branch pegged into the ground acting as a bendy lever. There were black and silver smiths, bowl carvers, and a funny medieval apothecarist I chatted to about sodium laurel sulfate.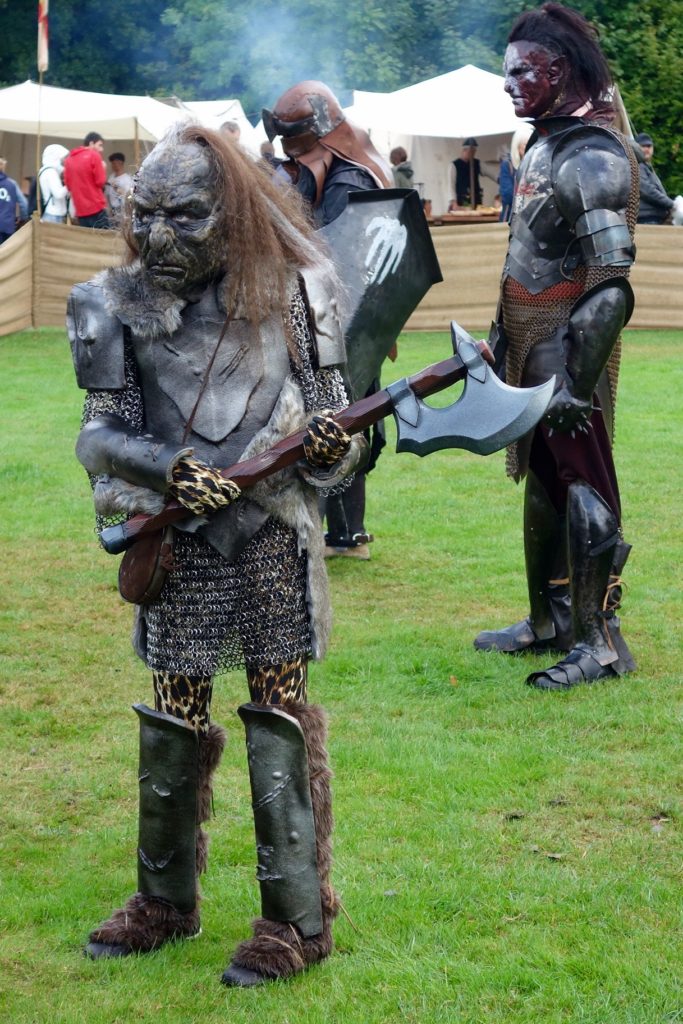 This little kid in an Orc costume had me crackin' up. So much sass.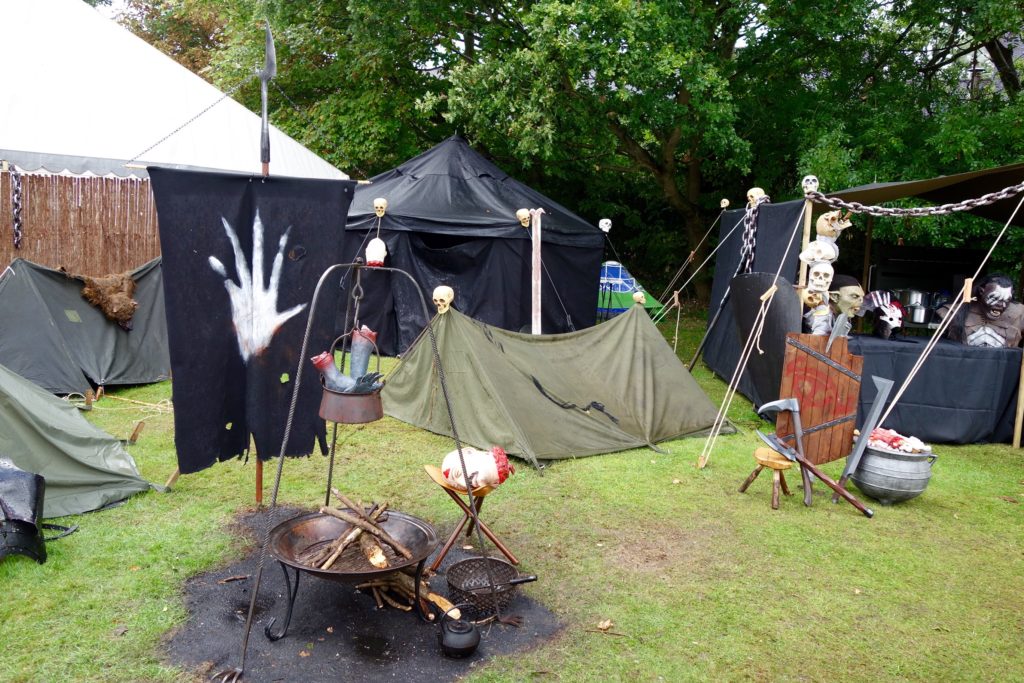 Orc camp. There were also food venders. I had a baked potato roasted in a funny iron Victorian potato oven. Honestly, it was the best jacket potato of my life. They also had a cake shop selling the usual English sweets, but also some LOTR themed cakes and, to my delight, shortbead "lembas" wrapped in green napkin "leaf".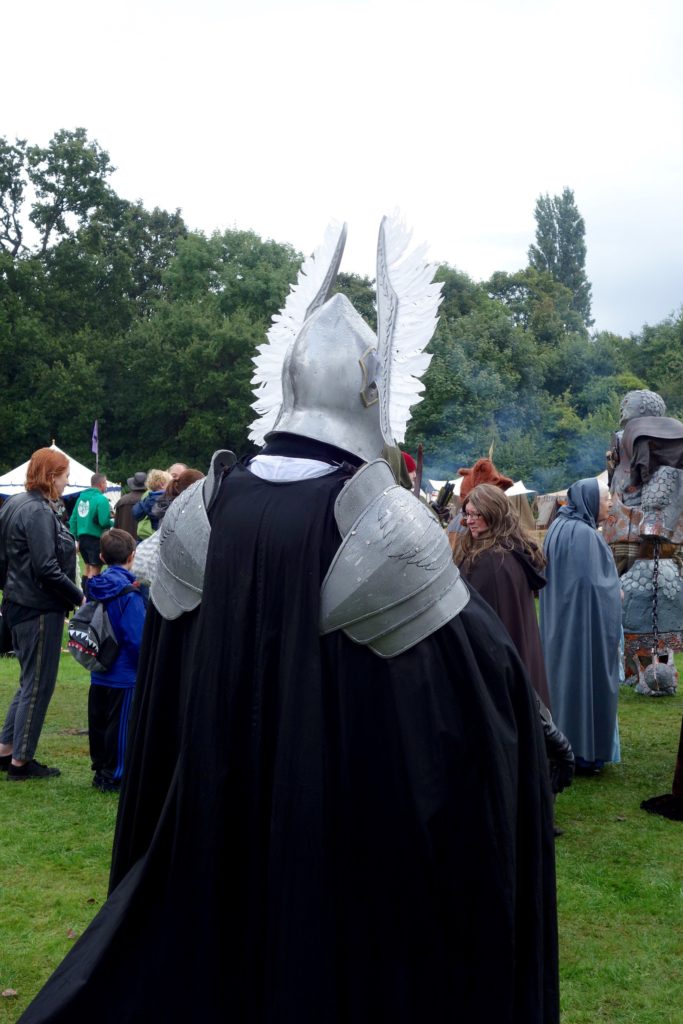 I loved the amazing costumes people had. I legit felt like I was near celebrities, hence all the creepy from-behind photographs. I'd say most people were not dressed up though, as a lot of the attendees were families with prams having a free day out.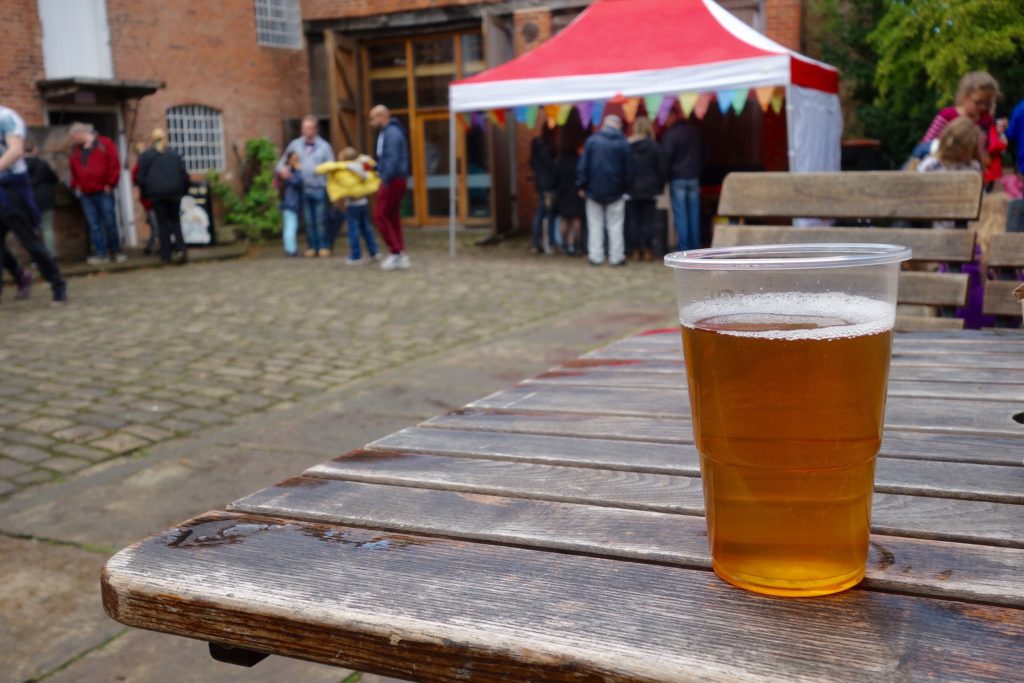 I ended the day with a half pint ("They come in pints?!") from Two Towers Brewery, a LOTR inspired brewery from Birmingham. And look how nice the weather got!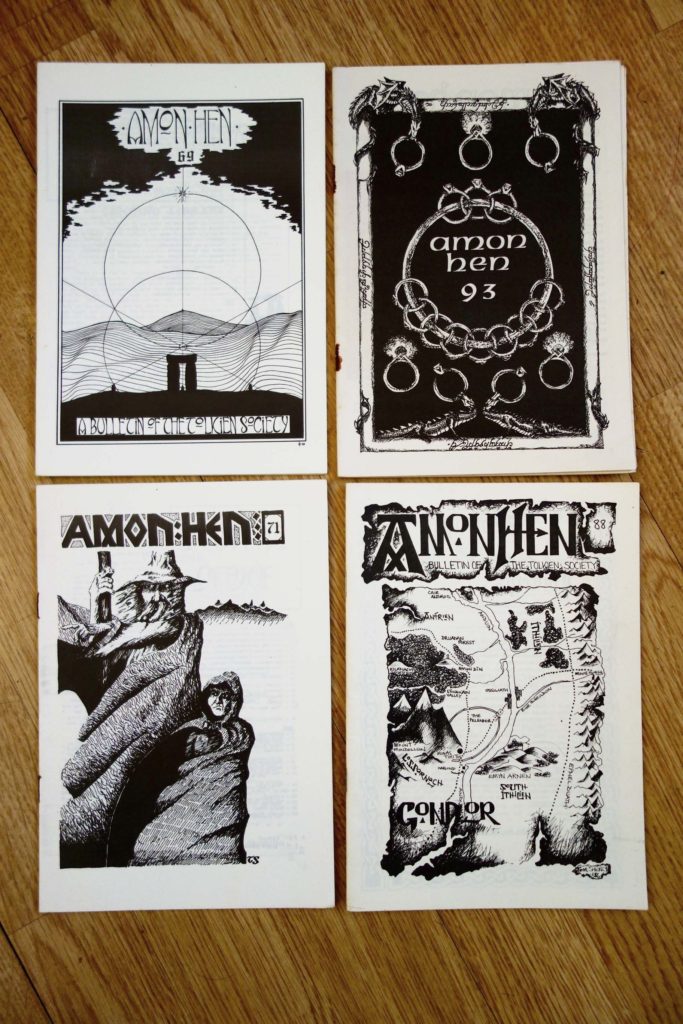 My jewel of a find were these five issues of Amon Hen- the long-running newsletter of the Tolkien Society. These copies are from the 80s and I got them all for one pound. The are absolute gold. Typed on a typewriter, they include the fandom debate and community gossip from a pre-internet era. Most of the LOTR chat is above my head, but these time capsules are bringing me endless joy.