Croatia: Boat Trip to Hvar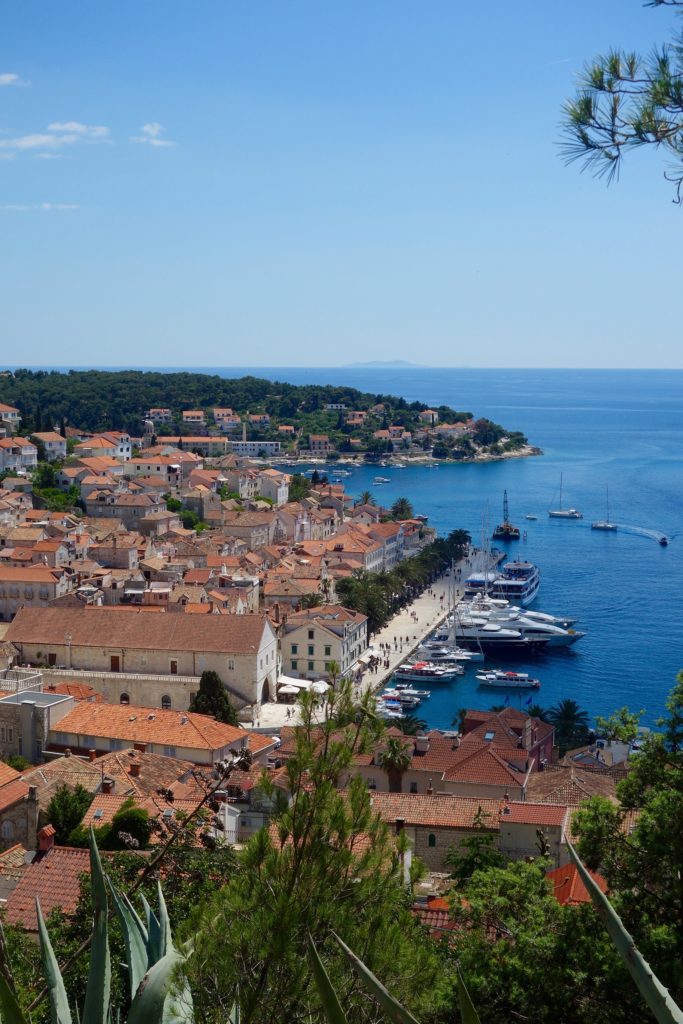 I didn't want to go to Hvar Island because I had heard it was a ritz party island. Maybe it is during high season, but I'm glad I ignored my instict and stopped for a visit. Our catamaran boat tour stopped for an hour or two on Hvar for a walking tour and some free time. It was so nice!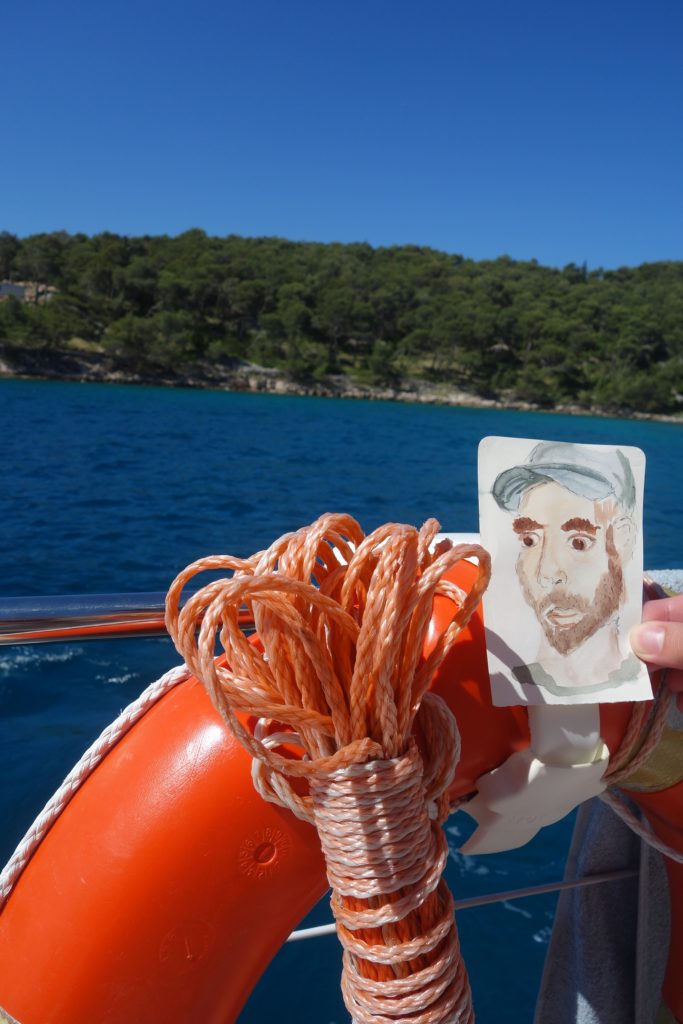 Nick, who couldn't make the trip because of a cancelled flight, enjoyed the breeze in spirit.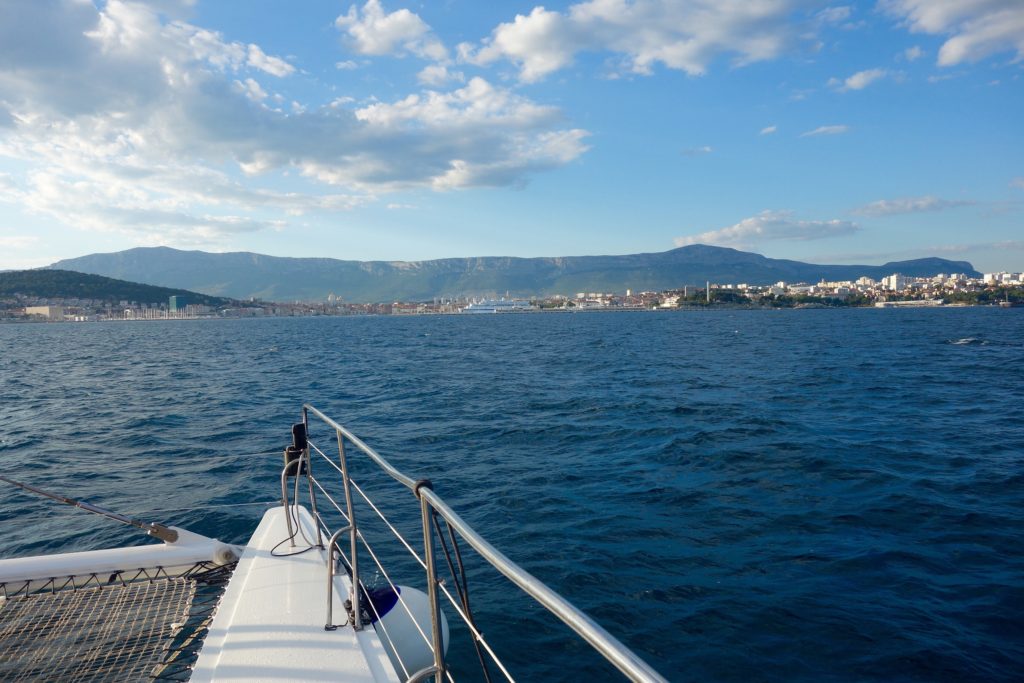 The boat had a covered bit and an open back with a floor of net that allowed for sun bathing. It was a little awkward at first with the rest of the group, but loosened up once everyone started drinking. It got properly rowdy at the end with some very fast paced dancing on a very wet floor.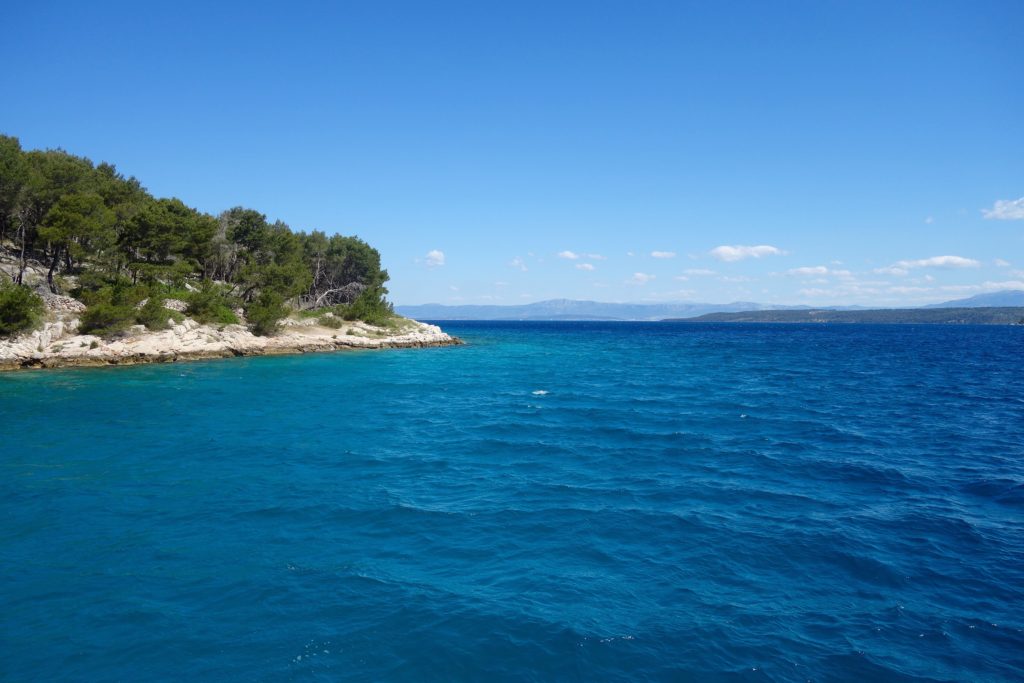 The boat stopped a few times for swimming breaks. The water was not warm. Note to swimmers, go later than June. It was passable for some exciting jumps from the boat though. To be honest, there is not much to see around the coast, so most of the joy was in the breezy cruising.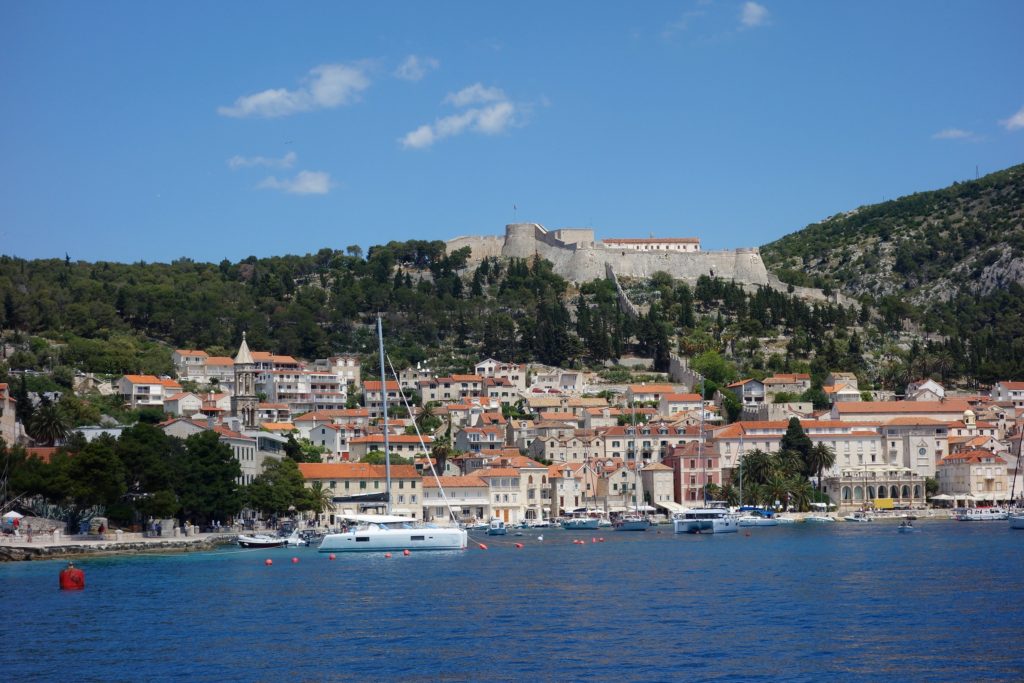 It was quite exciting approaching Hvar by boat. There is a fortress on the hilltop that did make me feel like I was some swashbuckling sailor approaching a distant shore.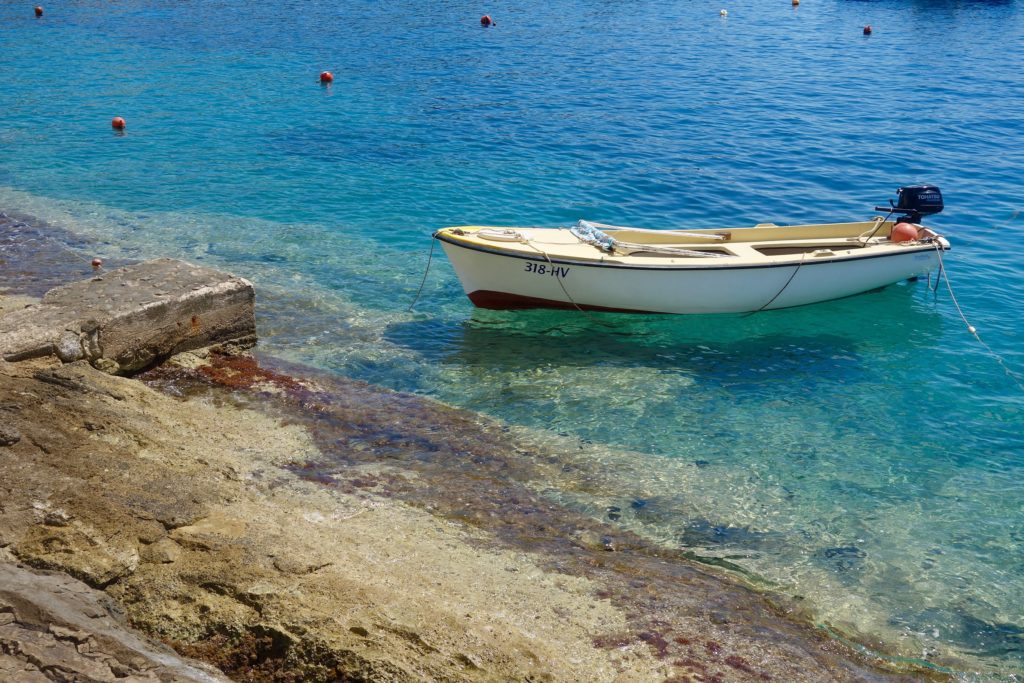 And what a pretty sure it is.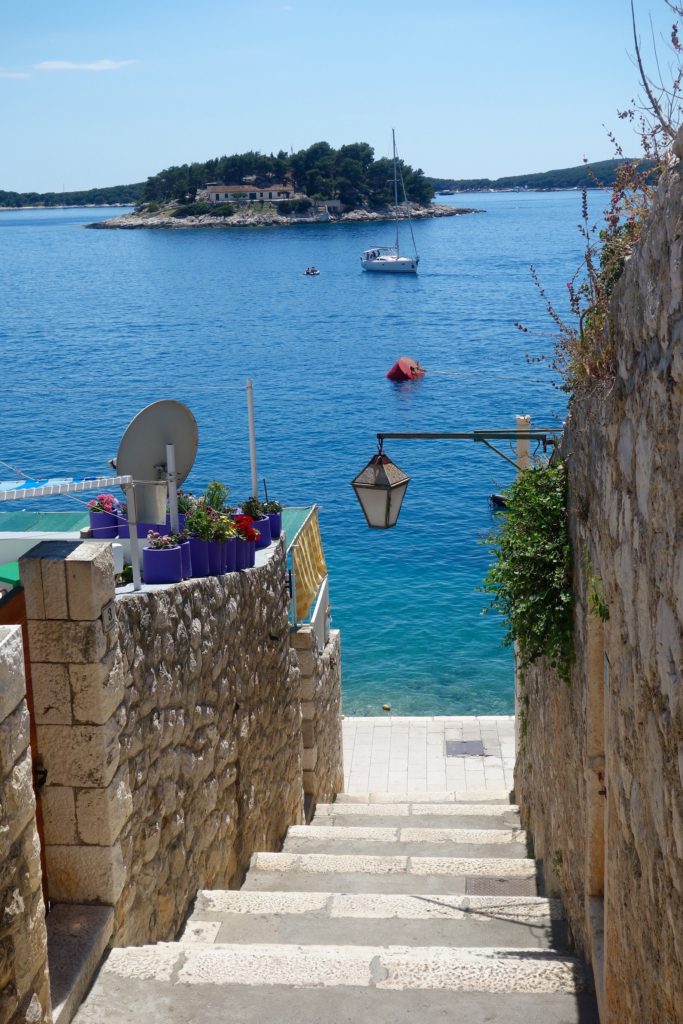 Very charming indeed.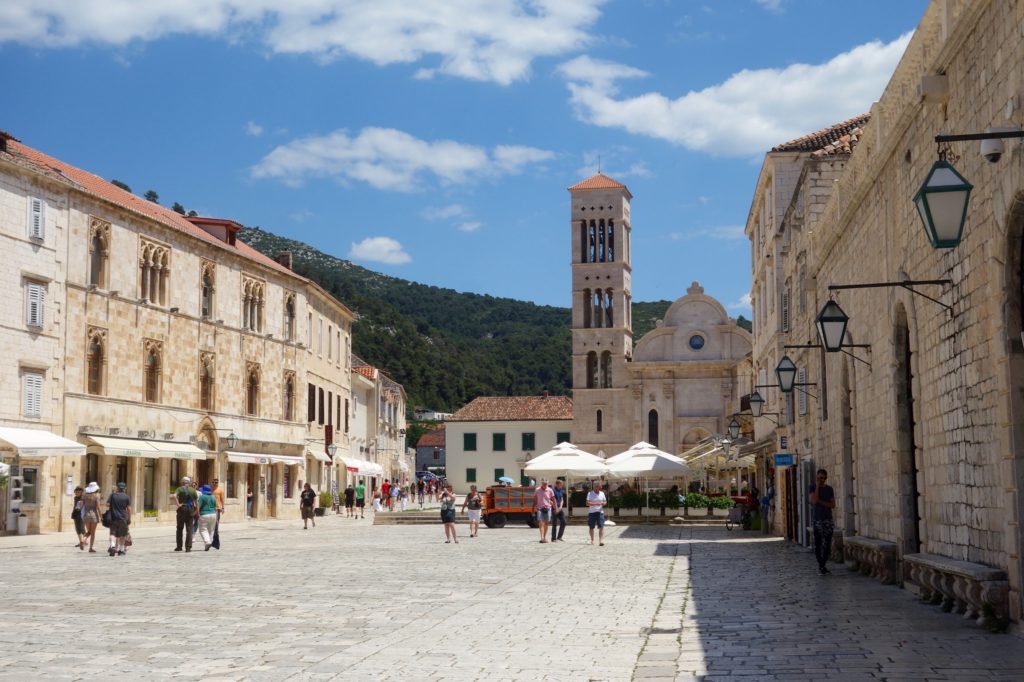 The main square was weirdly clean and perfect. It is definitely an affluent place, but it's not tacky.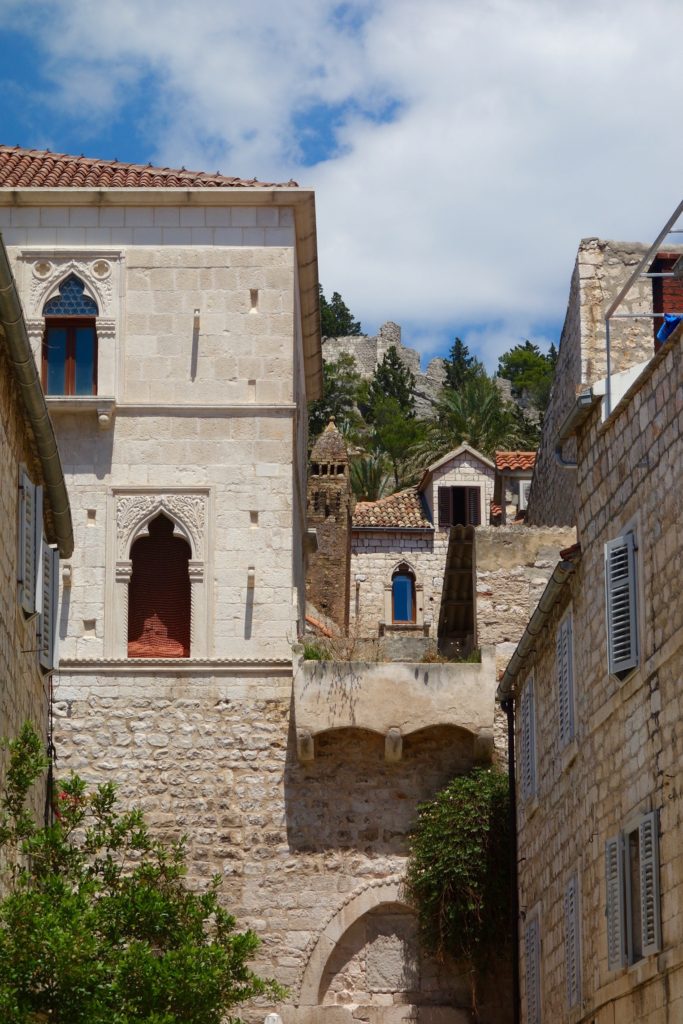 The streets wind steeply in places making the buildings look like packing in like tetris blocks.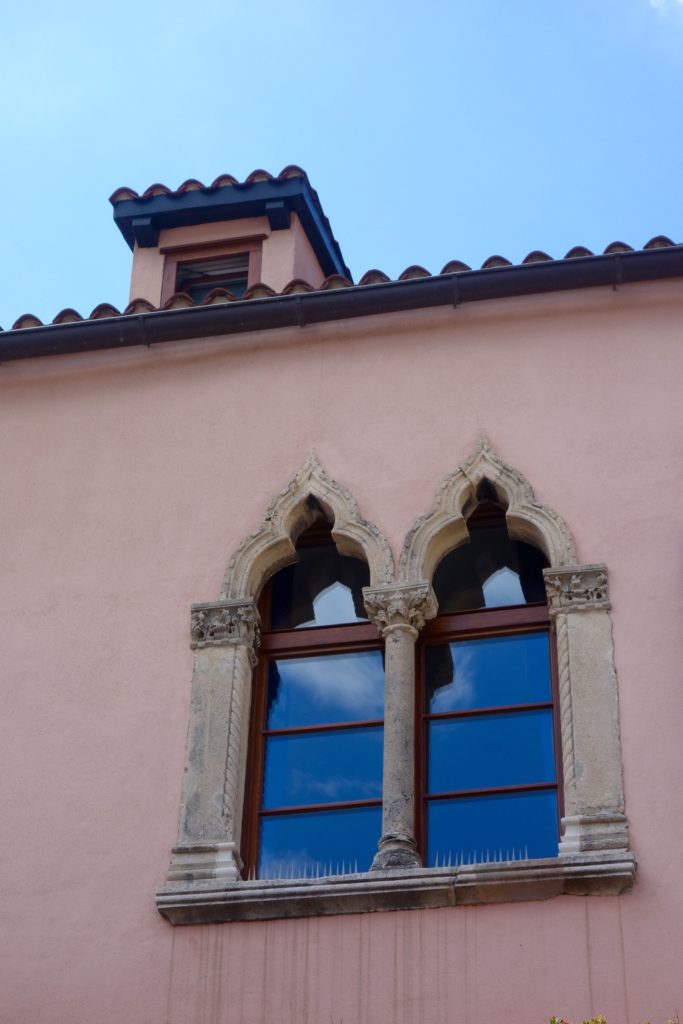 There is evidence of Venetian architecture everywhere, particularly the ogee arched windows.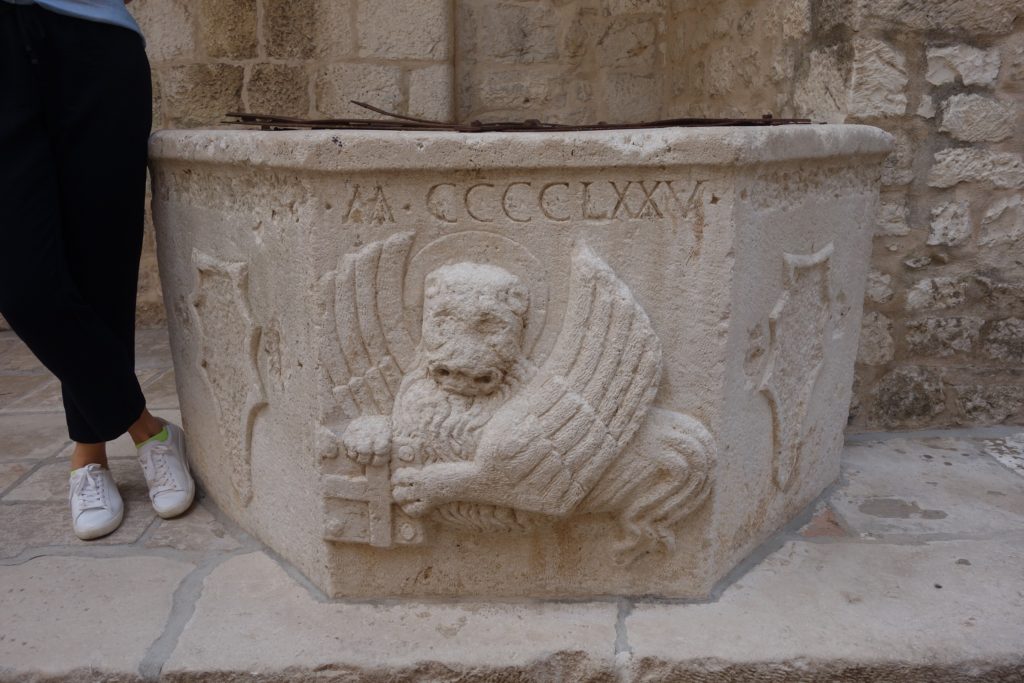 This is because the Venetians, during the era of their massive trading empire, occupied Hvar and most of the Dalmatian Coast. Here is a water well emblazoned with the Lion of St Mark, the symbol of Venice.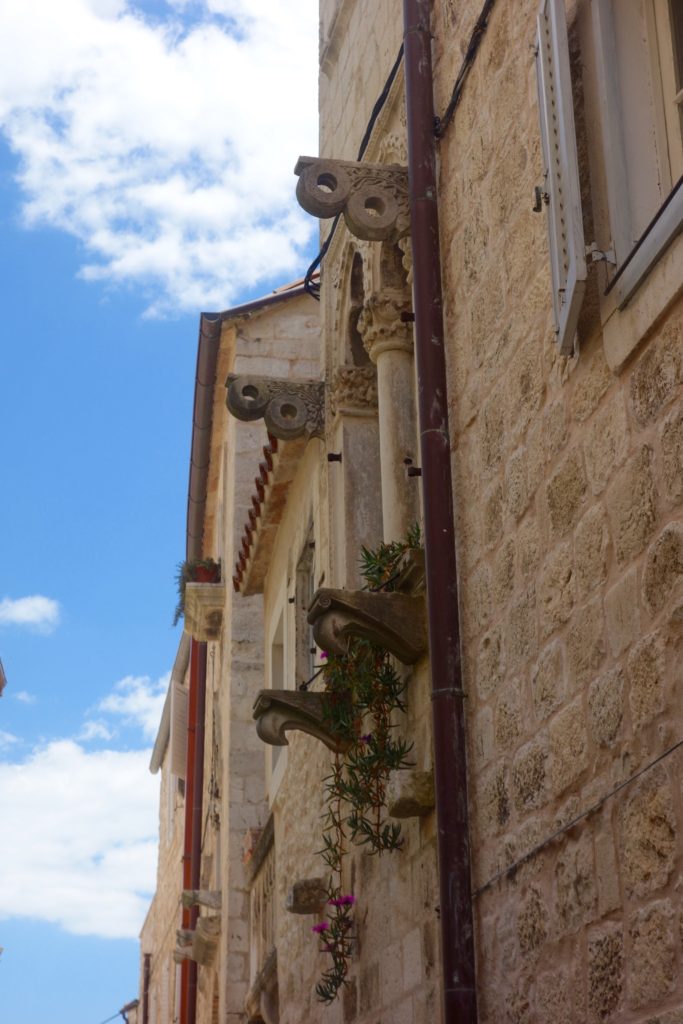 Another holdover from this time period are these rad rings build into the walls above the windows. Before central air, a rod would be run through them and wet curtains would be hung, which would cool the breeze coming into the home.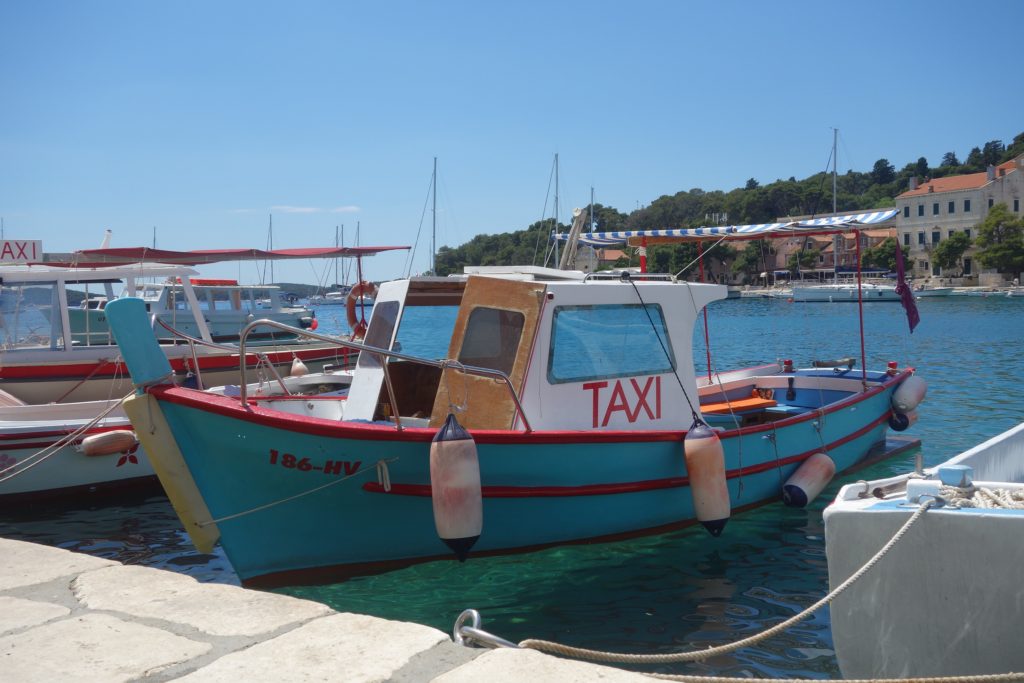 If you want to get around, you can hire a Taxi Boat, but the town itself is very easy to walk. In our short break, we even walked up the hill all the way to the fortress for the best view.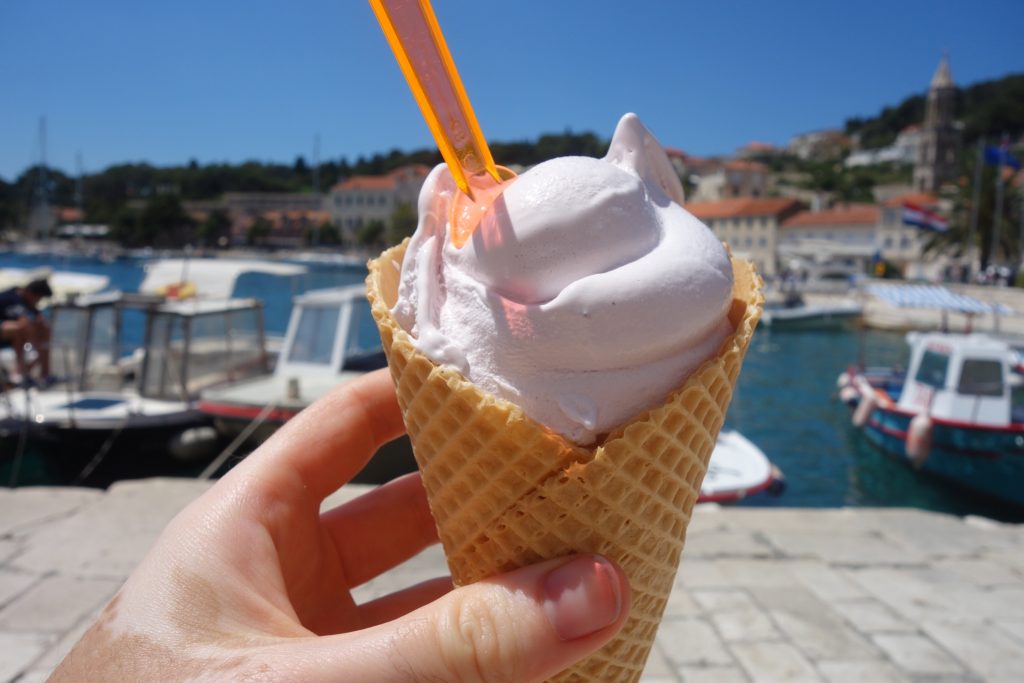 Lavender is a traditional product here and I made a point to try this locally made lavender ice cream.