Croatia: Split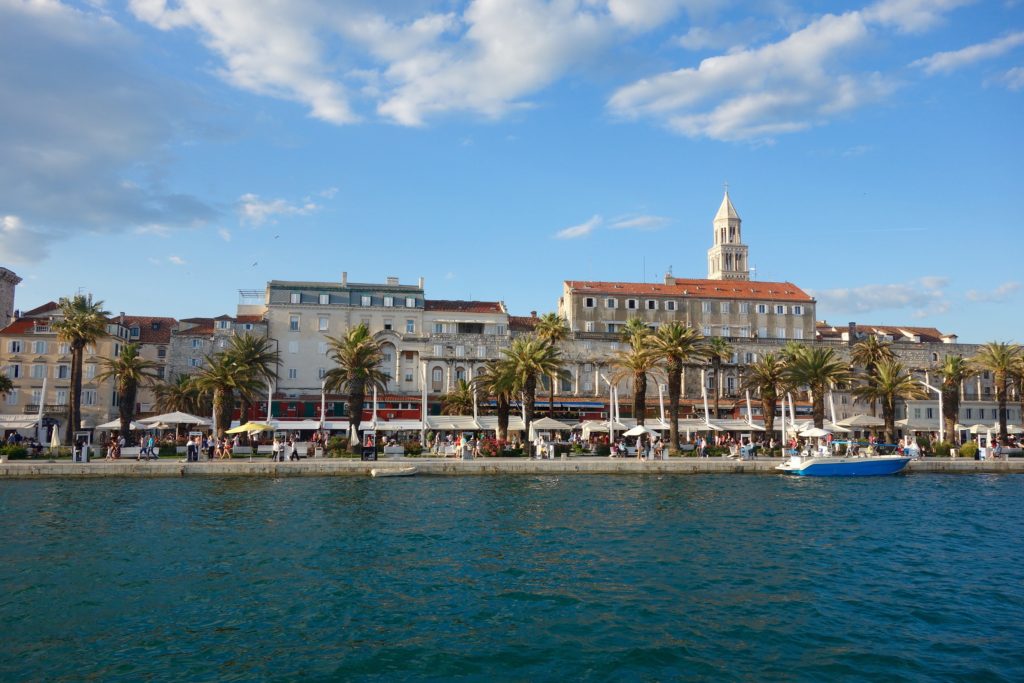 Split! First stop of our Broatia tour.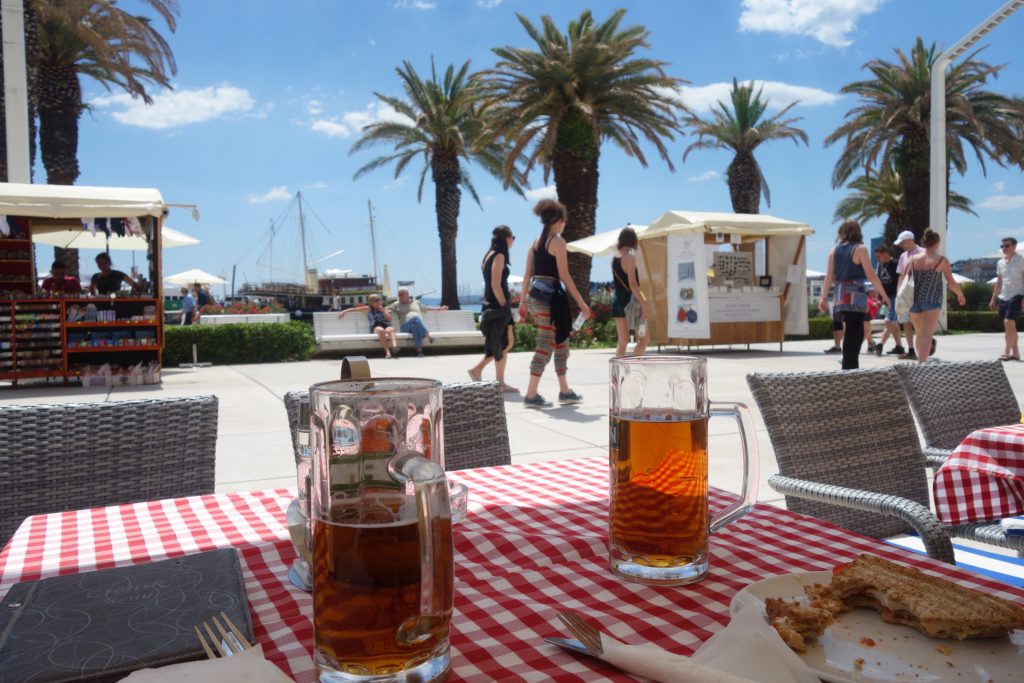 Dan and I reunite over the first of many waterfront beers.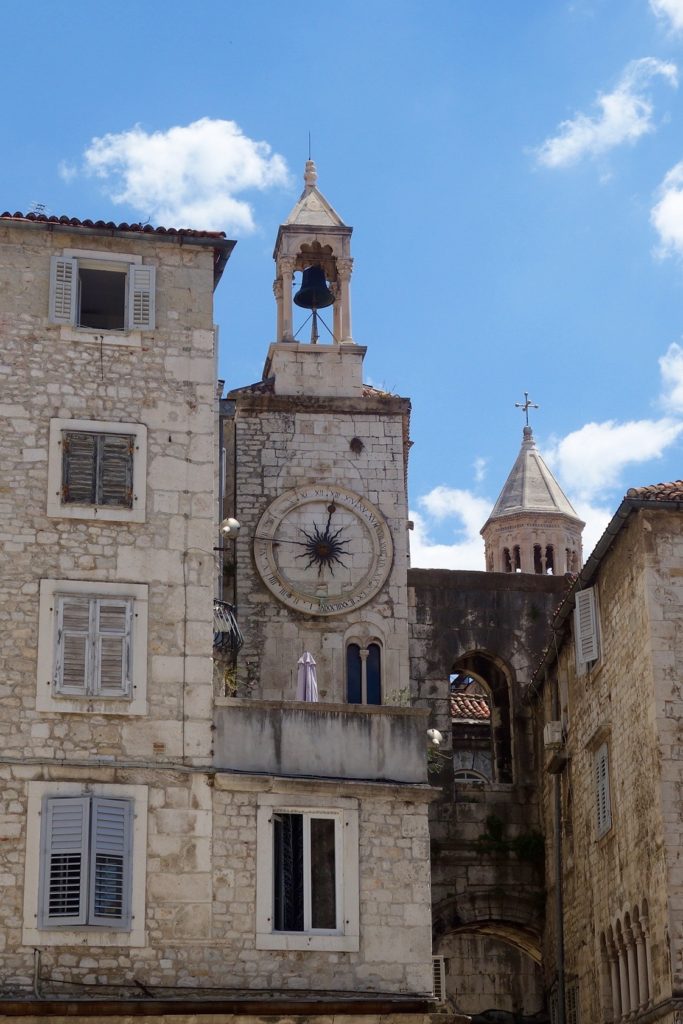 There's quite a whimsical old town here. I'm not even going to take a guess at the architecural styles, but it feels unique, but familiar.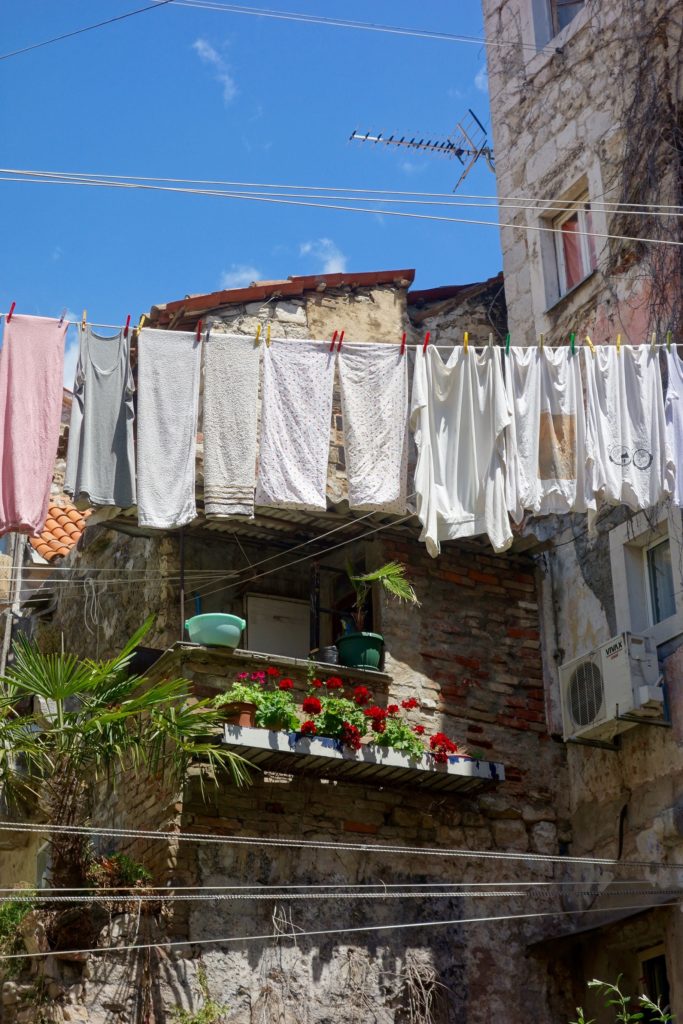 Everyone here hangs their laundry out to dry and it manages to look exceptionally charming.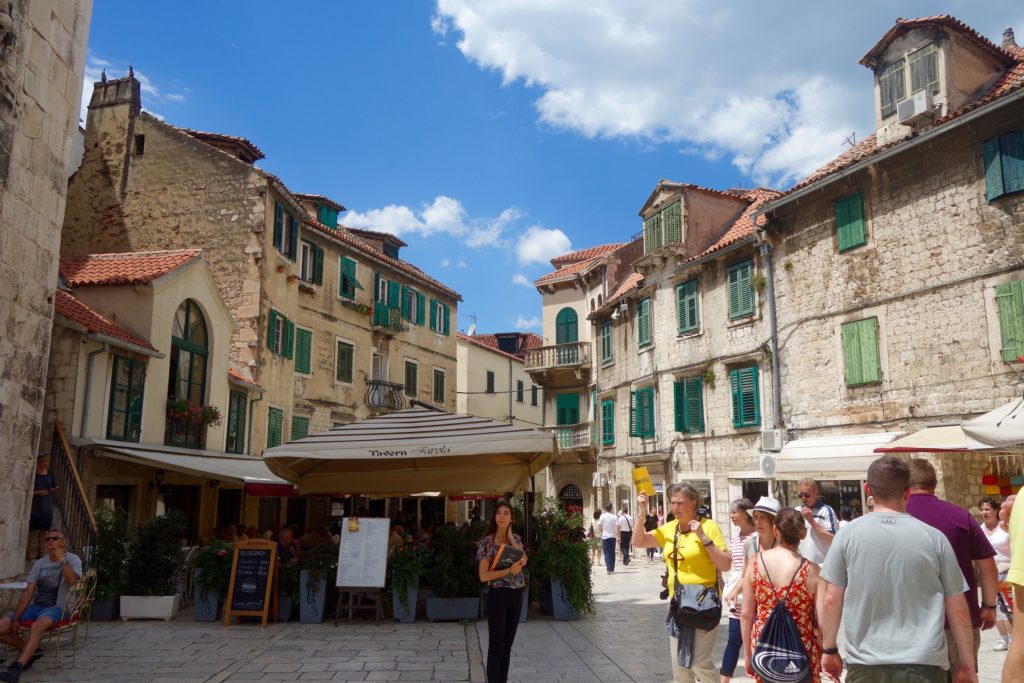 Cool little plazas full of restaurants and ice cream shops. There was a church near here that had an open air dome thing under which musicians were singing church(?) songs. Sounded great.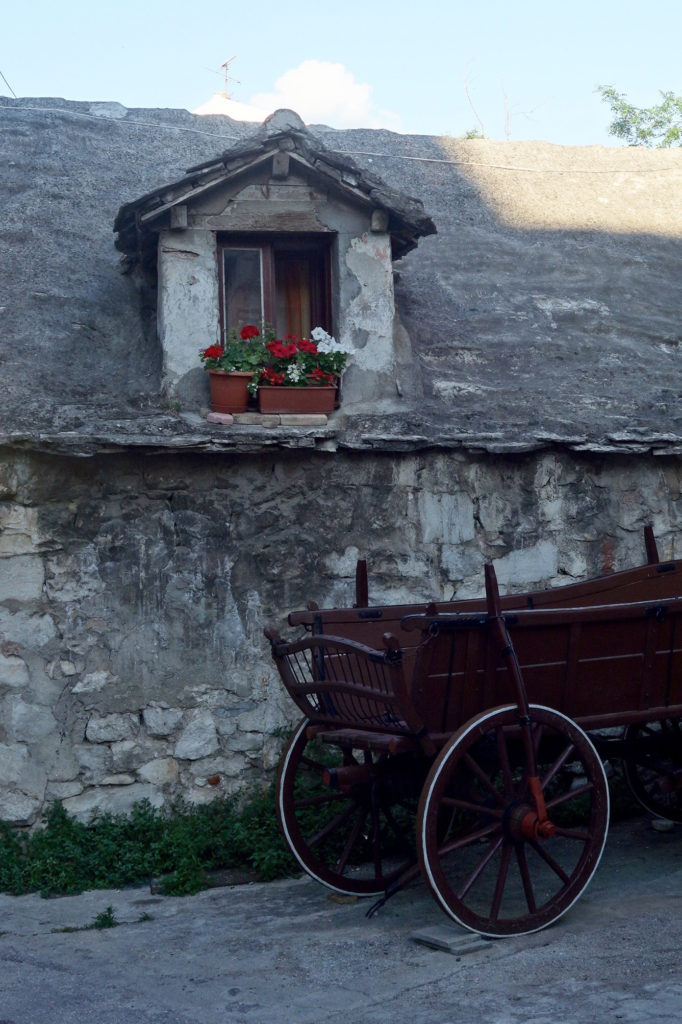 Cute building connected to the restaurant we ate dinner at the last night. Boar and venison stews.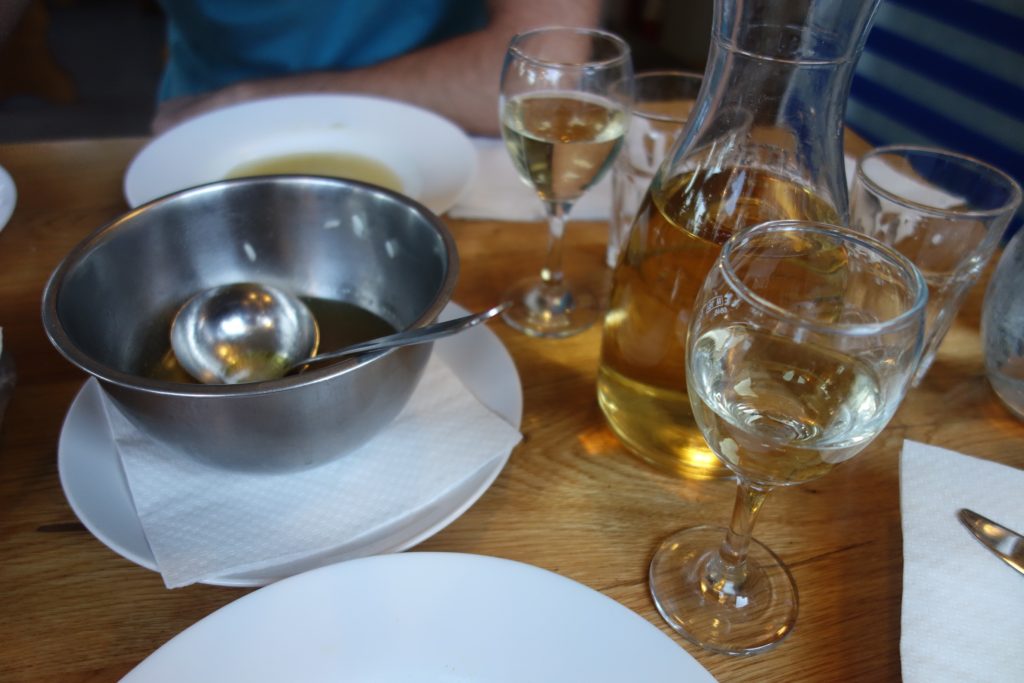 Another dinner was at a popular outdoor seafood restaurant. We ordered 'fish soup' which is literally just fish broth with a few kernels of rice floating at the bottle. I still don't get it.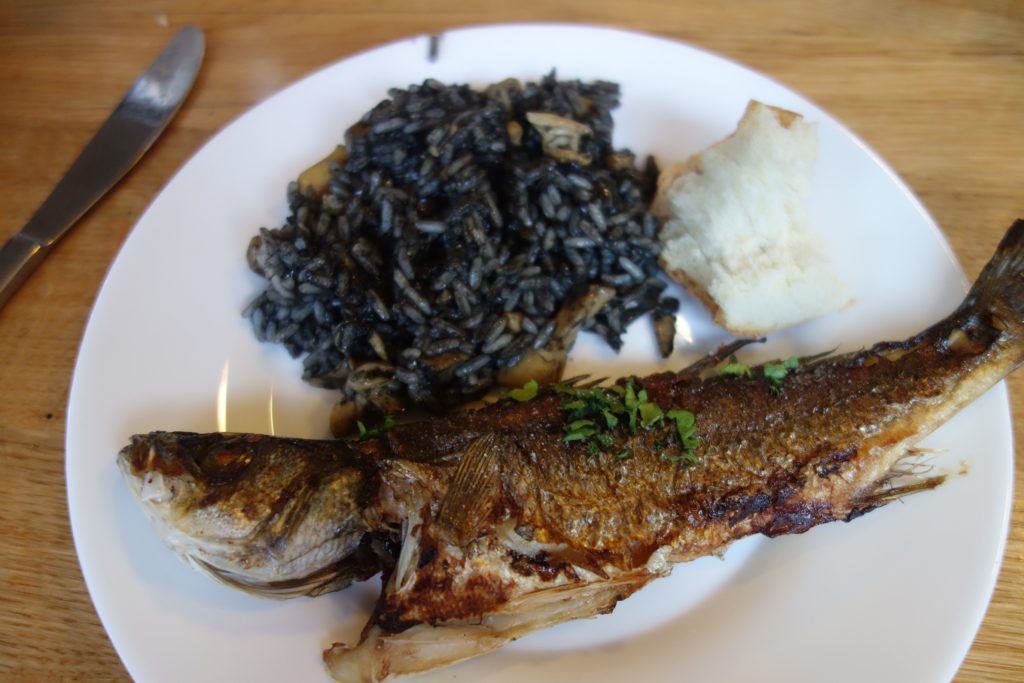 Then we did our duty and ordered cuttlefish risotto and a whole fried fish, which we had no idea how to eat.