England: Hastings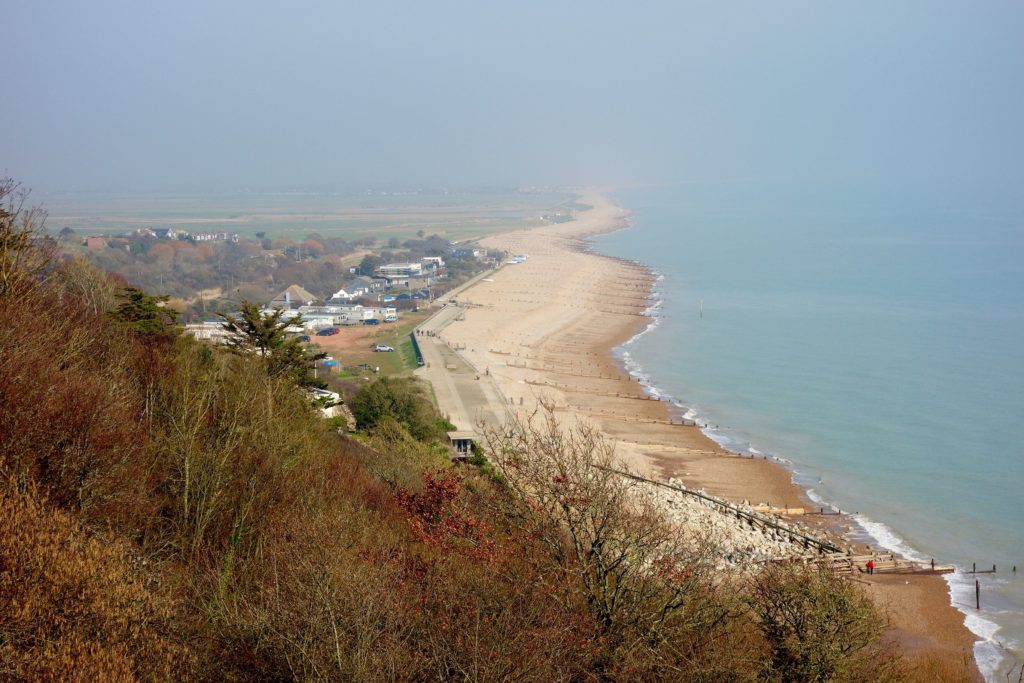 Went for a day walking with the Outdoor Adventure Club to Hastings on the weekend. Hastings is on the south coast of England, farther east than Brighton. The Battle of Hastings in 1066 was when William the Conqueror took over England for the Normans.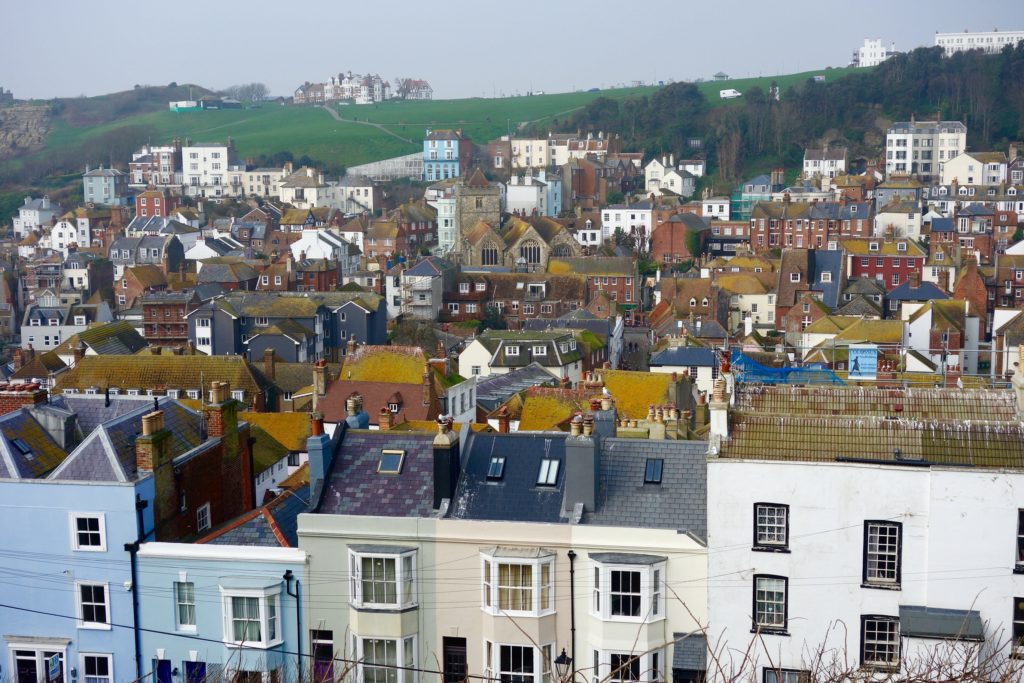 Overall, I liked Hastings a lot more than Brighton. Brighton is bigger and has more action, but Hastings is much quainter. It's all fish mongers, seafood joints, and quirky fairy statue-type shops, plus the buildings are surprisingly old- kind of like York by the Sea.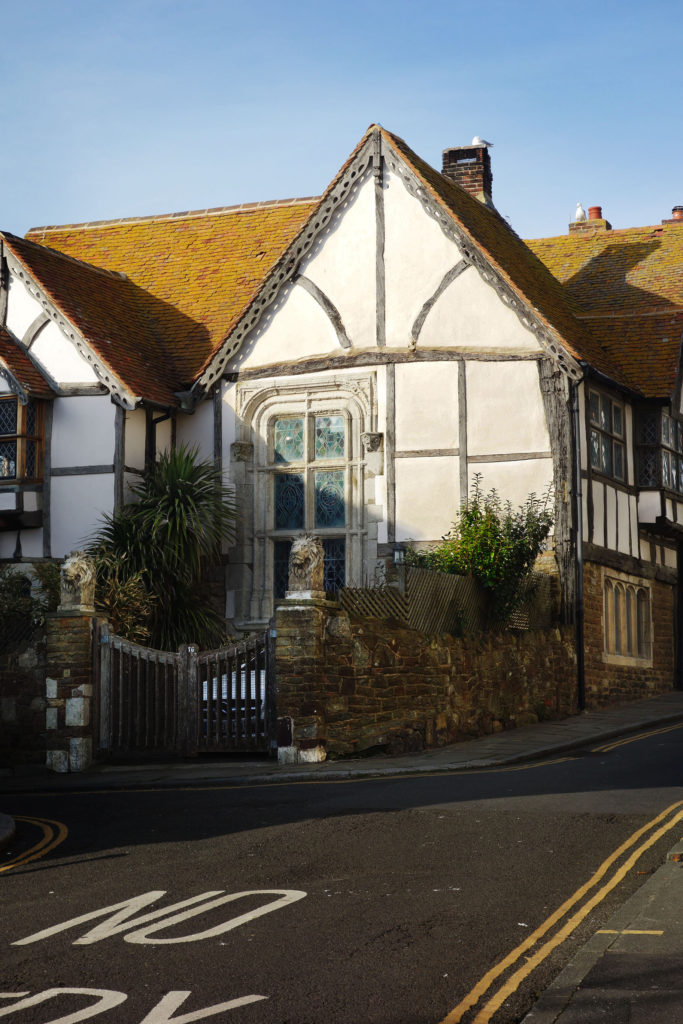 This building was particularly cool: those lion heads are carved of wood! I really wished I could have just skipped the walk and spent all day browsing this weird little town. I am definitely coming back.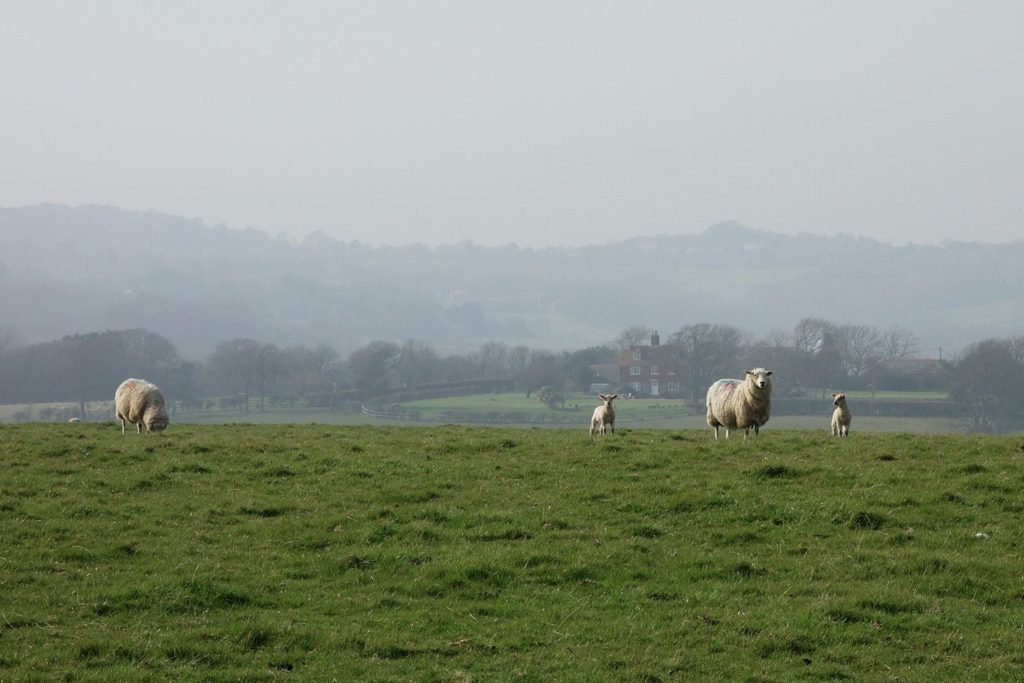 The coastal path climbs up some steps to get on the cliffs above the sea-level town. Up there there are some trees, cottages, and farms with your typical sheep scene.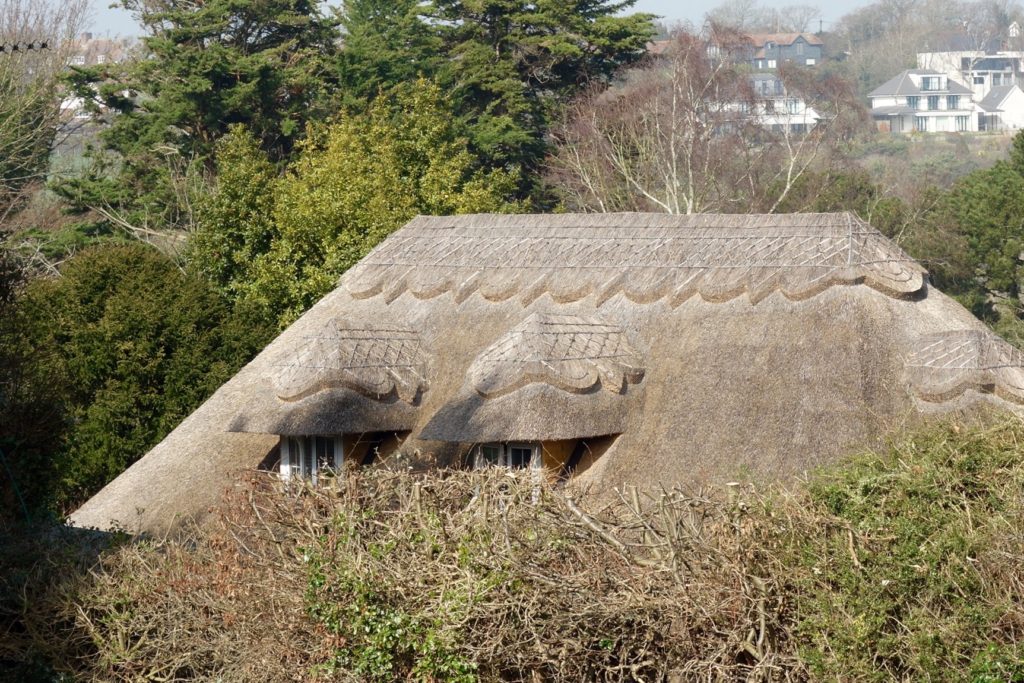 Some of the cottages we passed were traditional thatched roof cottages, but I've never seen any so intricately designed before. They had all kinds of shape cut-outs. So cool!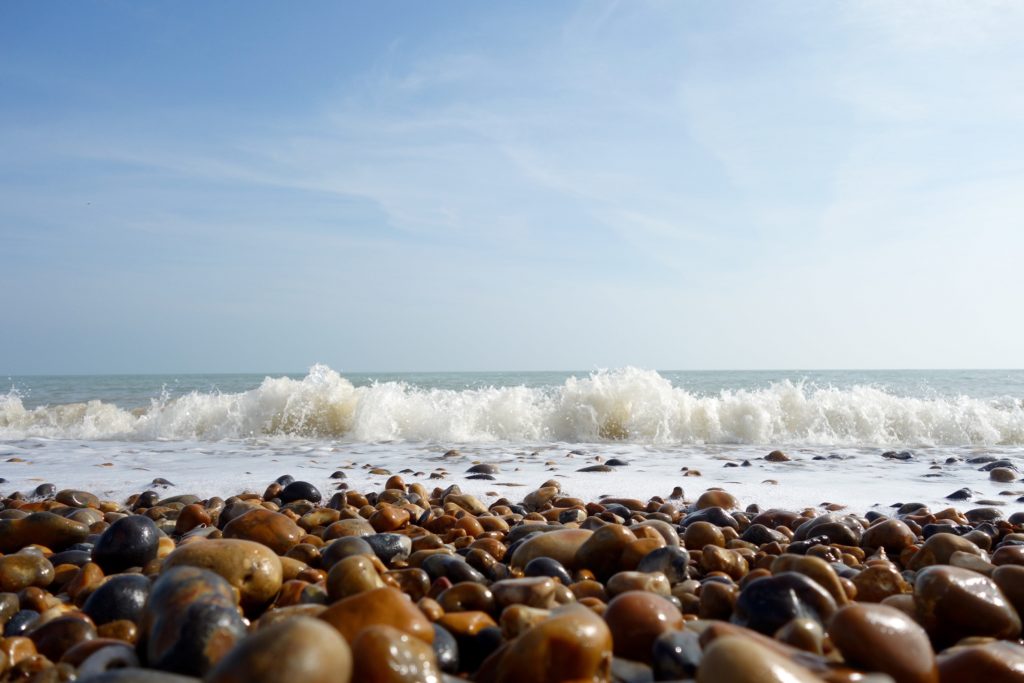 Halfway through our 12 mile hike the sun came out and we had lunch on the pebble beach. A huge percentage of the pebbles had an unusual feature: a single cylindric hole bored into it. It was naturally occurring as far as I could tell, but I've never seen so many rocks with just one of the same hole before.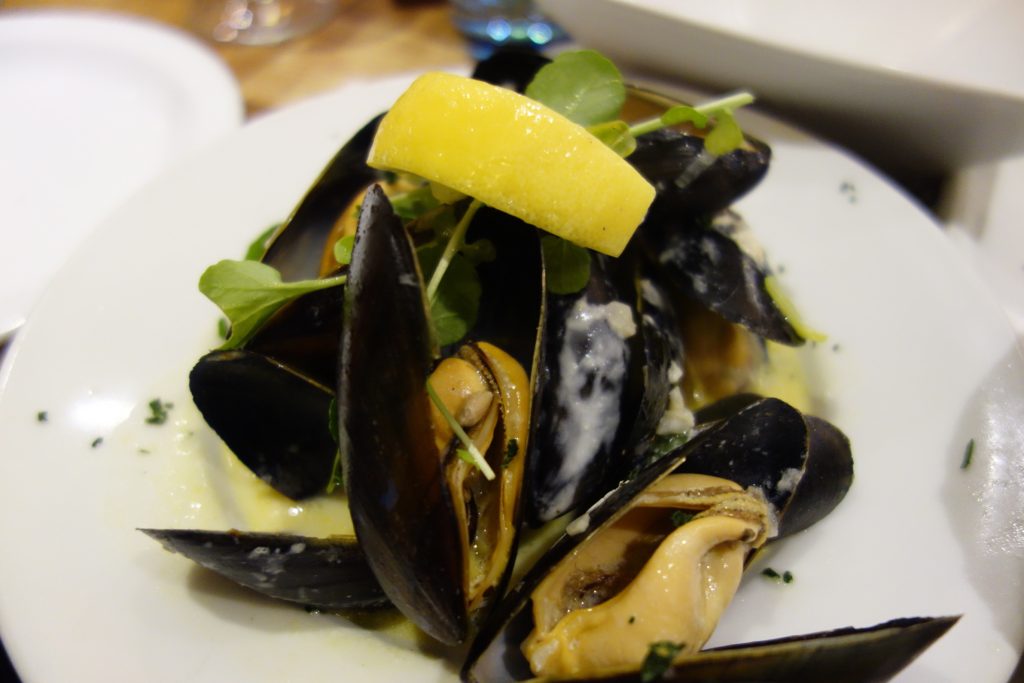 Once we were back in town, we had dinner at a medium fanciness seafood restaurant. We split a side of mussels and a fish pie. The mussels were HUGE. The biggest I've ever seen. They were way more delicious than the crap-ass ones I got in Normandy and I liked them even better than the great ones I had in Isle of Sky.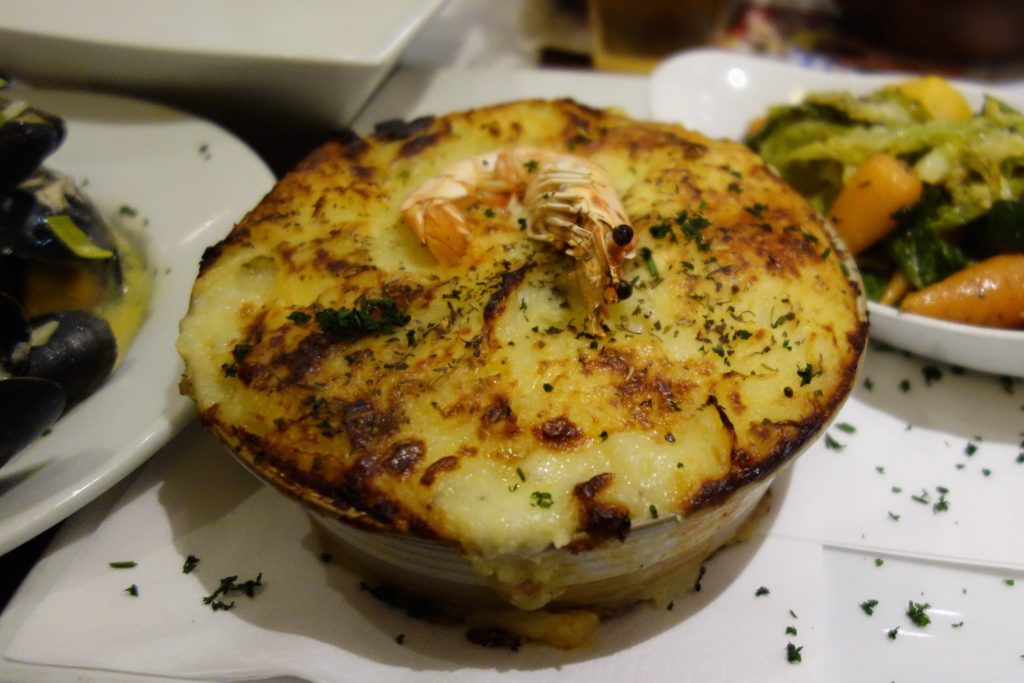 This was my first Fish Pie and it was pretty tasty. It looked amazing when it came out. It's basically a seafood chowder baked under a layer of mash potatoes. It was really good but probably needed a little hot sauce.