Guernsey: A Pretty Surprise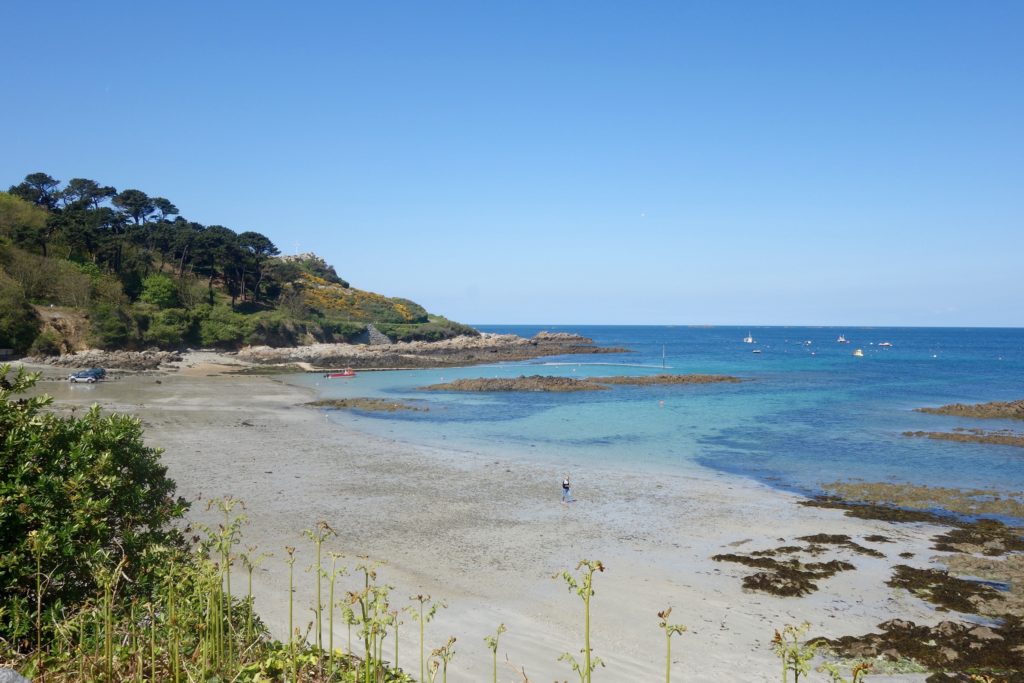 Beautiful Guernsey! What a surprise this trip was. I had considered staying in London for this Bank Holiday, but when Katherine offered me a fully planned trip, I had to agree. I'm so glad I didn't let the unpleasant name put me off because Guernsey was a delight at every turn.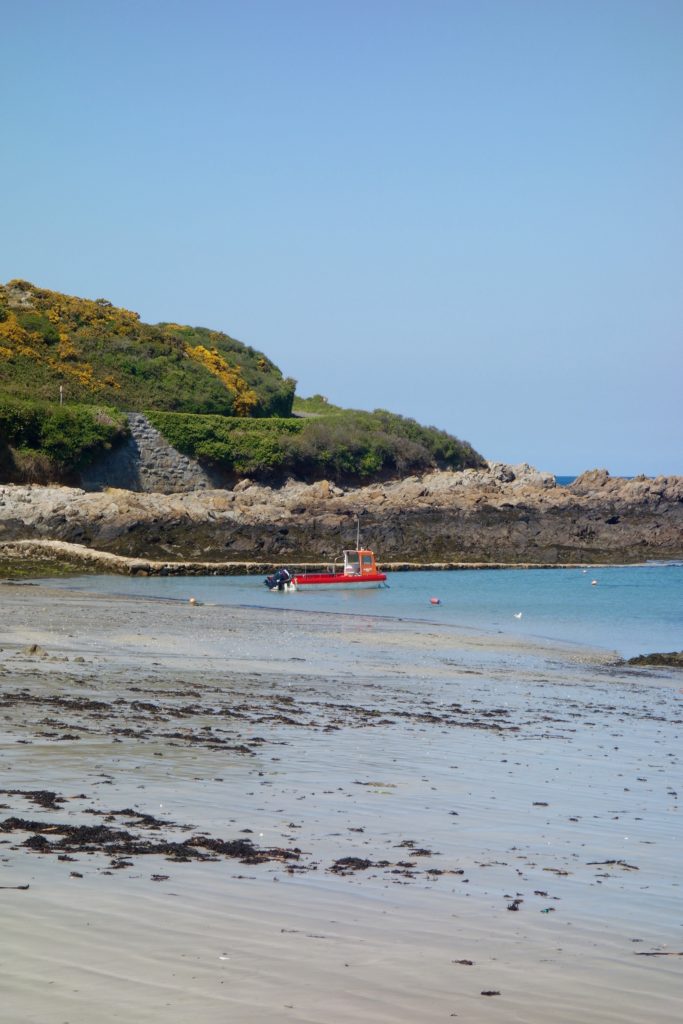 Upon arrival at St Peters Port, we took the surprisingly extensive, efficient, and cheap local bus across the south of the island to Pleinmont, where we had our socks blown off by the beautiful Portelet Beach.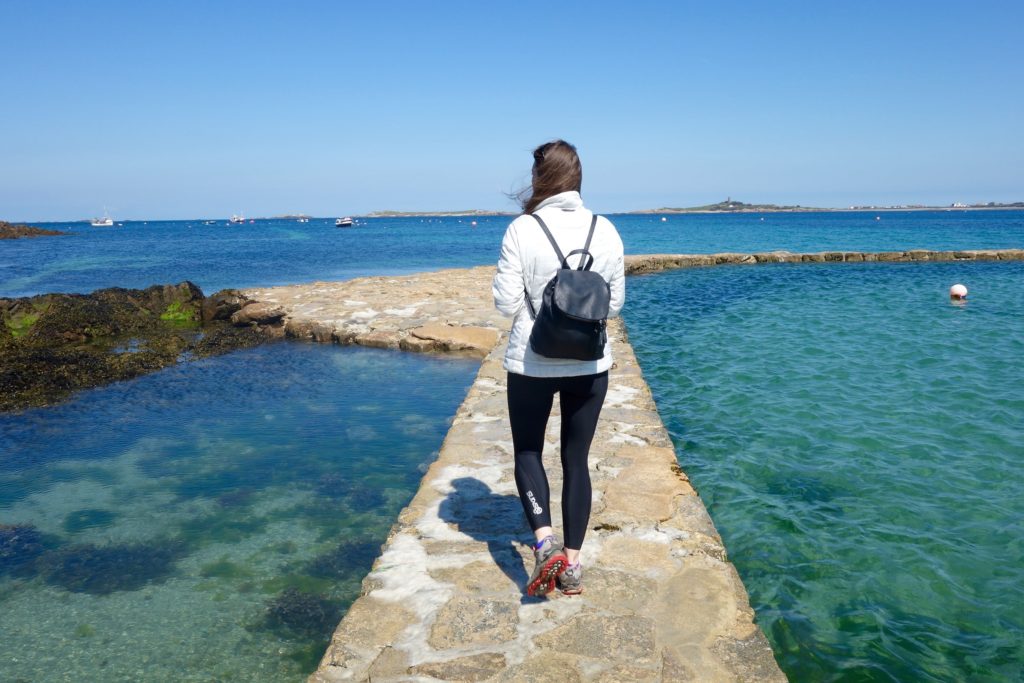 We were basically screaming with joy at the sight of this place. Perfect weather, clear blue water. Britain had been holding out on us! (The Channel Islands are Territories of the Crown- a concept no amount of Wikipediing can clarify.) We walked along this beautiful low-tide shoreline until the town of L'Erée.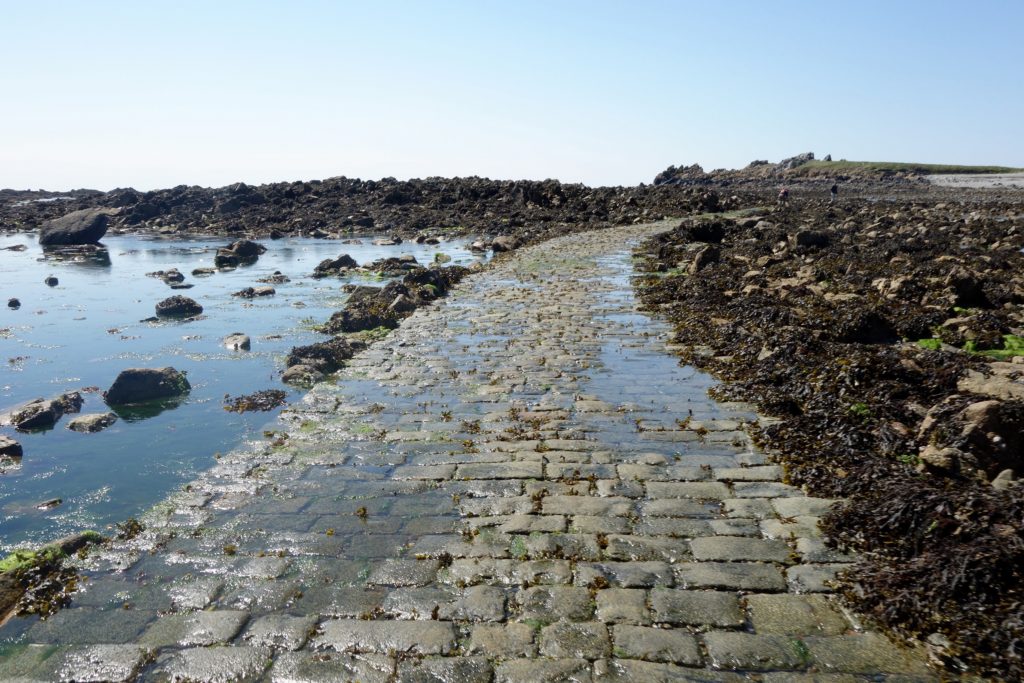 Off the coast of L'Erée (which btw had free and clean public toilets, further proof that Guernsey is putting it's local tax dollars to work), is Lihou Island, a nearly untouched nature reserve. Usually, it is only accessible by boat, but two weeks a month during a few hours at low-tide, an old stone causeway creates a walkable path to the island.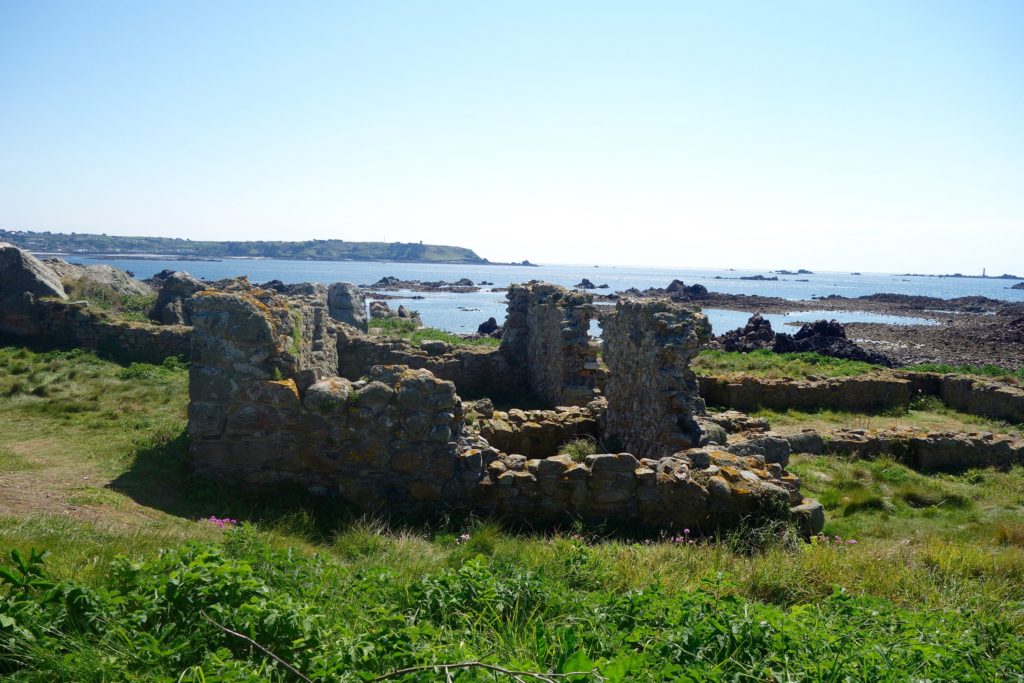 The island has a long history. Ruins of a Benedictine Priory from the 12th Century dot the coastline. I loved imagining the isolated monks living peacefully with nature and (even though this is not historically accurate to this island) being besieged by a Viking raid.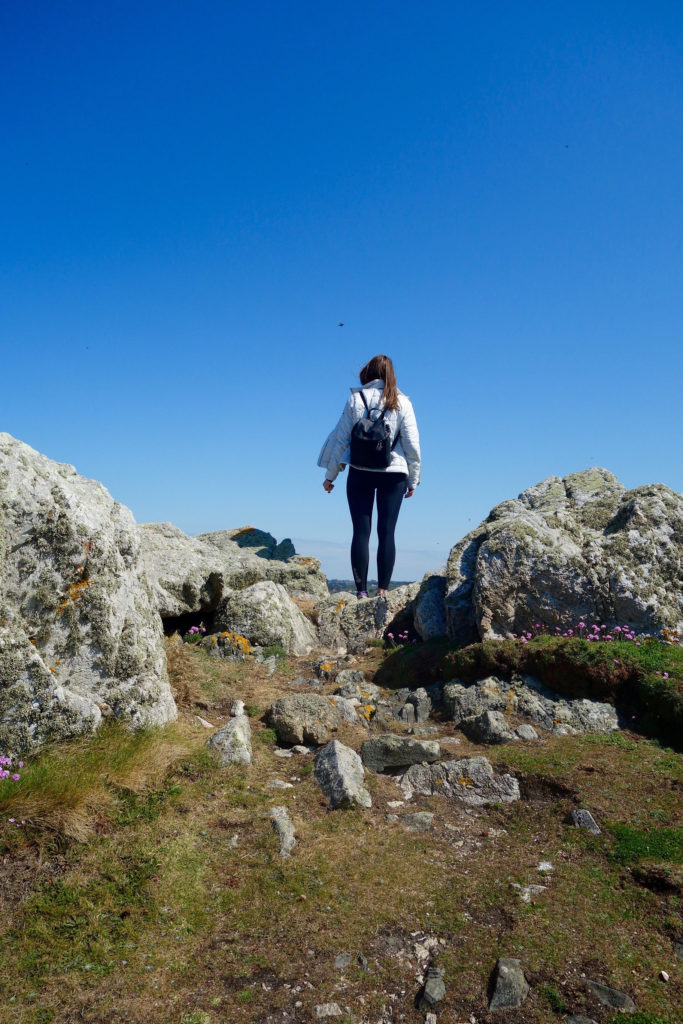 The island is covered in wild flowers seagulls and other protected nesting birds. It's impossibly serene.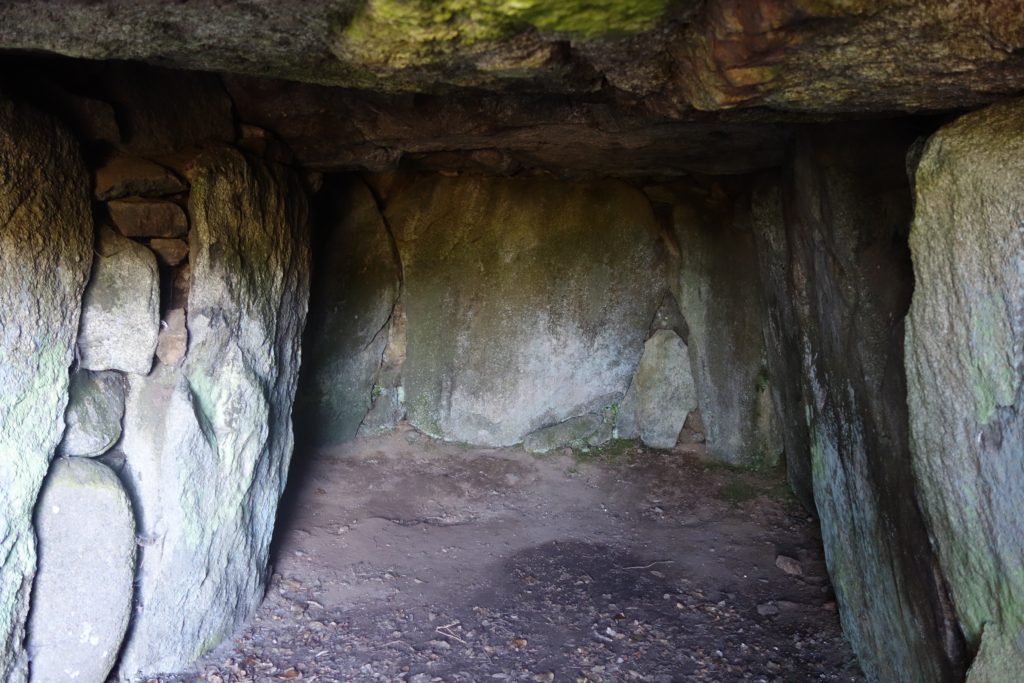 As we walked around the coastline, we found a neolithic burial cave (4000-2500 BC). It was once thought to be the home of fairies who would come out to dance at midnight and was also used as a den by soldiers until their commander had it filled with rubble to prevent it.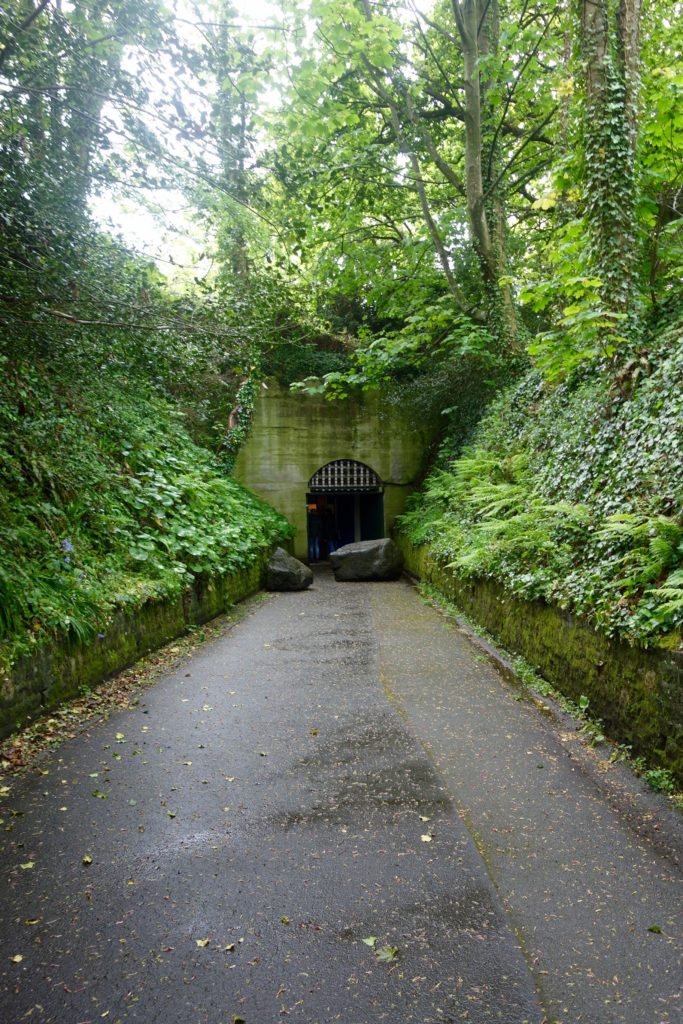 Back on the main island, we bussed toward the Airport to visit the Underground German Military Hospital. During World War II, Guernsey was vulnerable to German invasion and Great Britain basically said "Sorry, but you are on your own." And so Germany did invade Guernsey and occupied it for five years. Three Jewish Guernsey women were deported and murdered in Auschwitz, the only Jews to be sent to their deaths from British soil.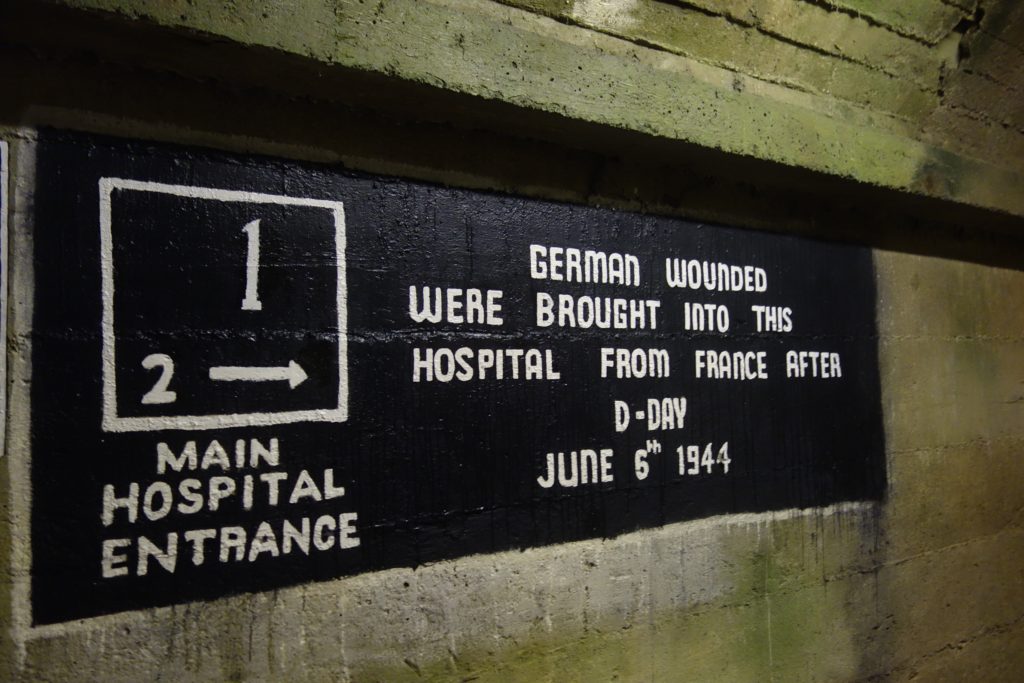 This large underground hospital was used for German soldiers after D-Day. It was built by slave labour, hewn from solid rock, and it is still the largest construction in the Channel Islands.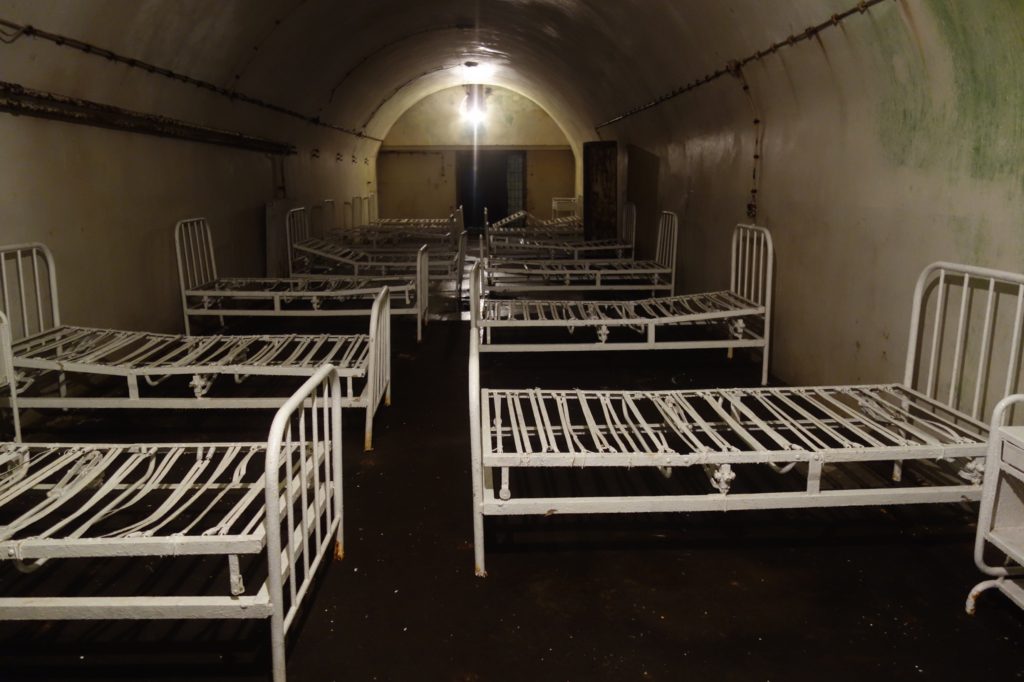 The place was so dark and cold and miserable, that I think the Germans realized quite quickly that they could not actually keep the sick here very long. It's a fascinating place to walk though, I wish I remember more of the facts I heard.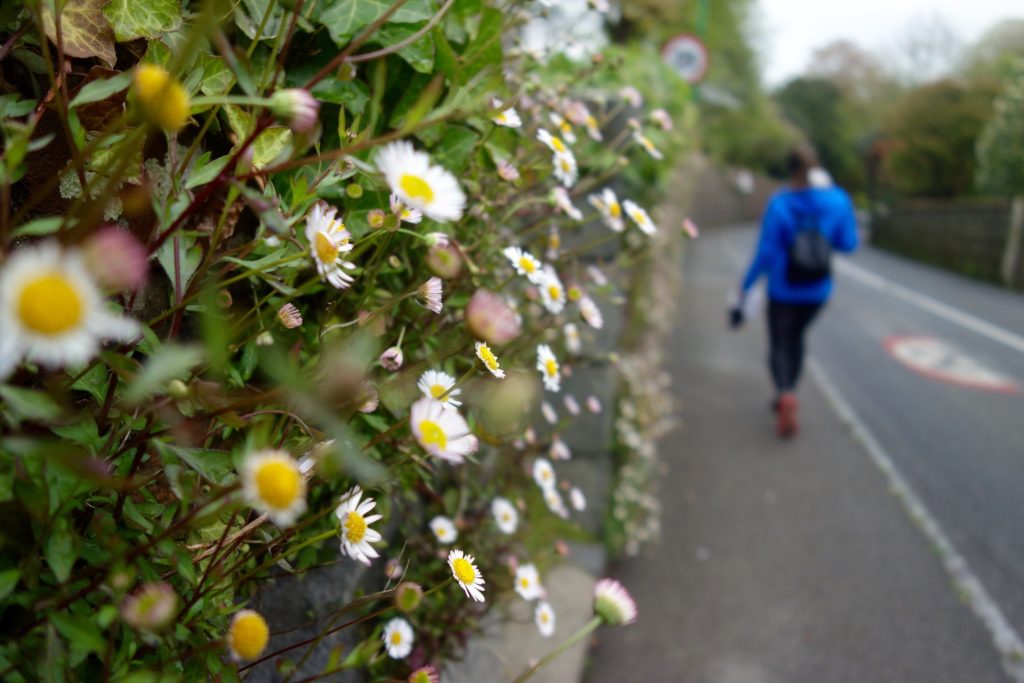 To shake off the oppressive history of occupation, we took a stroll down some residential streets looking for a bus stop. Wild flowers bloomed every where. We explore a churchyard stuffed with giant tulips. The weather was dampening but it was a beautiful perfect day.