Guernsey: Fermain Bay to Moulin Huet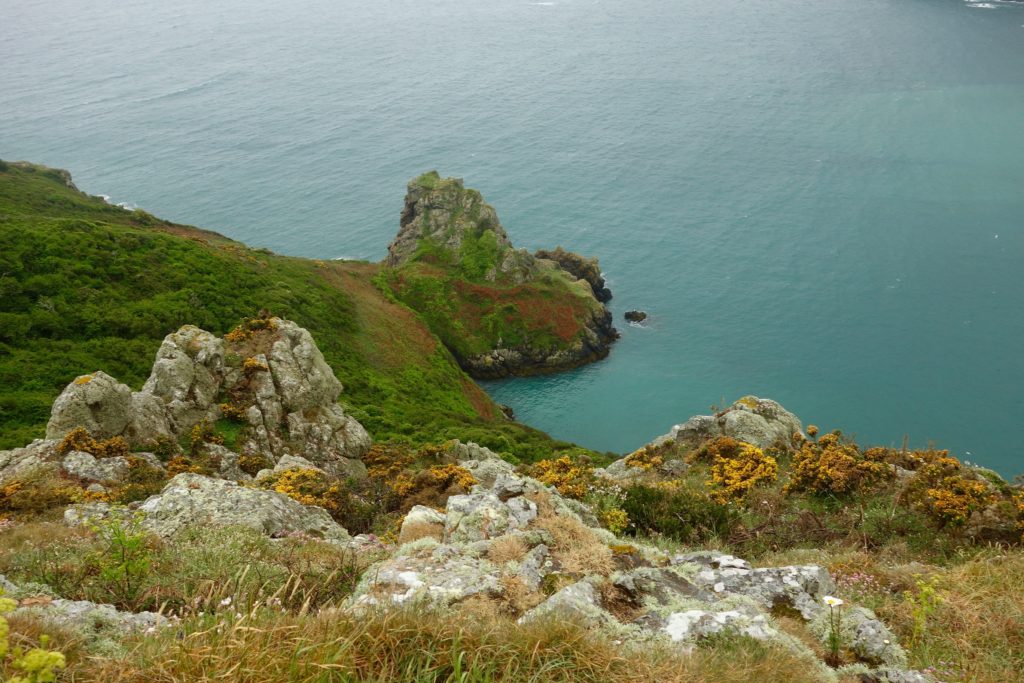 Oh Guernsey, you beautiful island! From St Peters Port, we took the bus to Fermain Bay, where we met up with the coast trail heading clockwise toward Moulin Huet Bay. It took a few hours and was a little rainy, but the trail was amazing.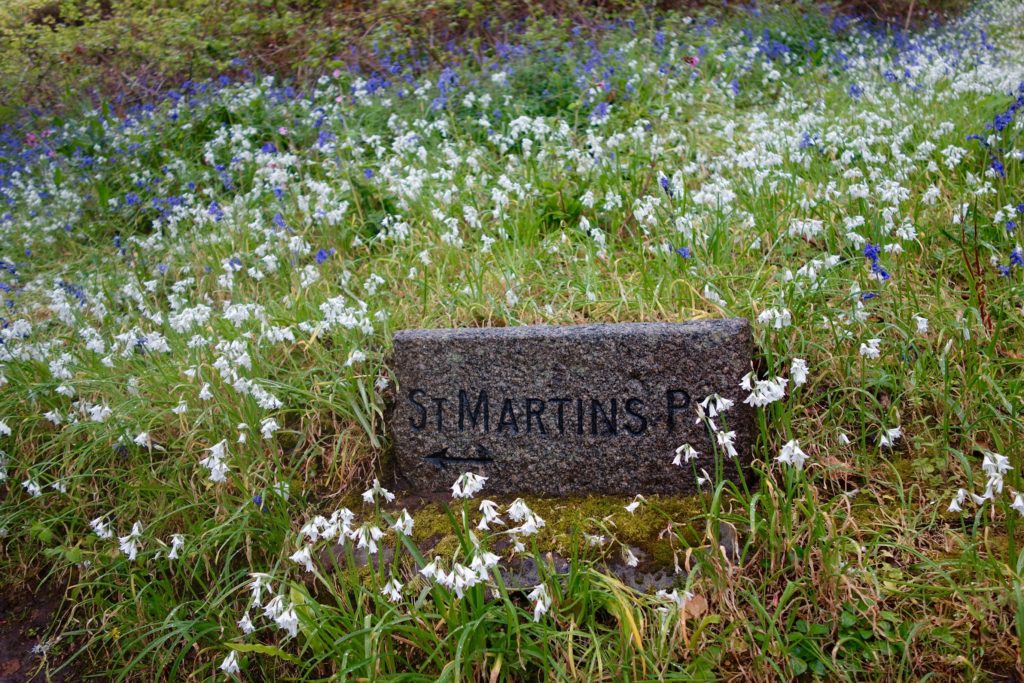 For starters, the trail was very well maintained and marked. Another instance of tax money being put to good work here. It was a mix of dirt paths and stone steps. The entire way was varied and interesting.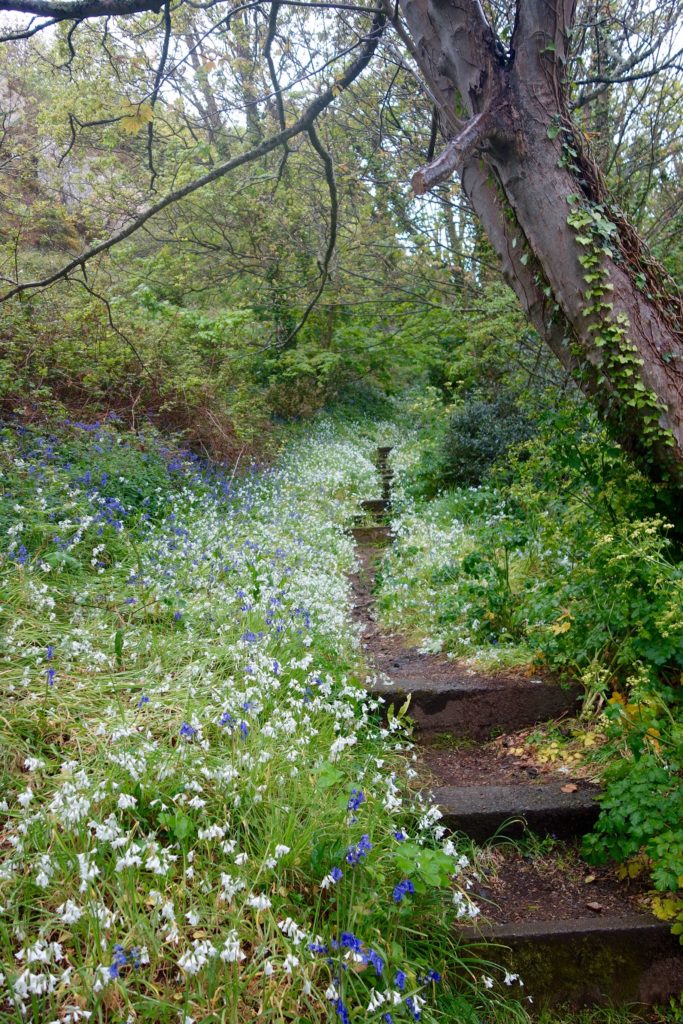 The best part was that every inch of the trail was blooming over with bluebells and wild flowers. It was like a fairy land. We hit bluebell season right on the nose.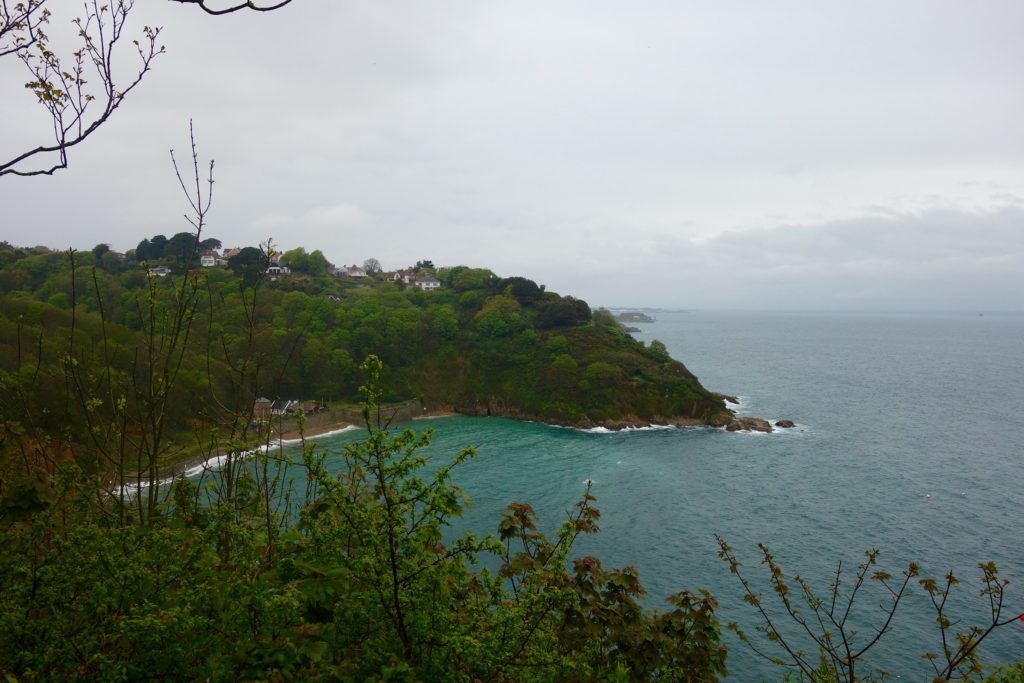 This is the view of Fermain Bay from the trail after it climbs upward from the beach. The first of many great coastline views.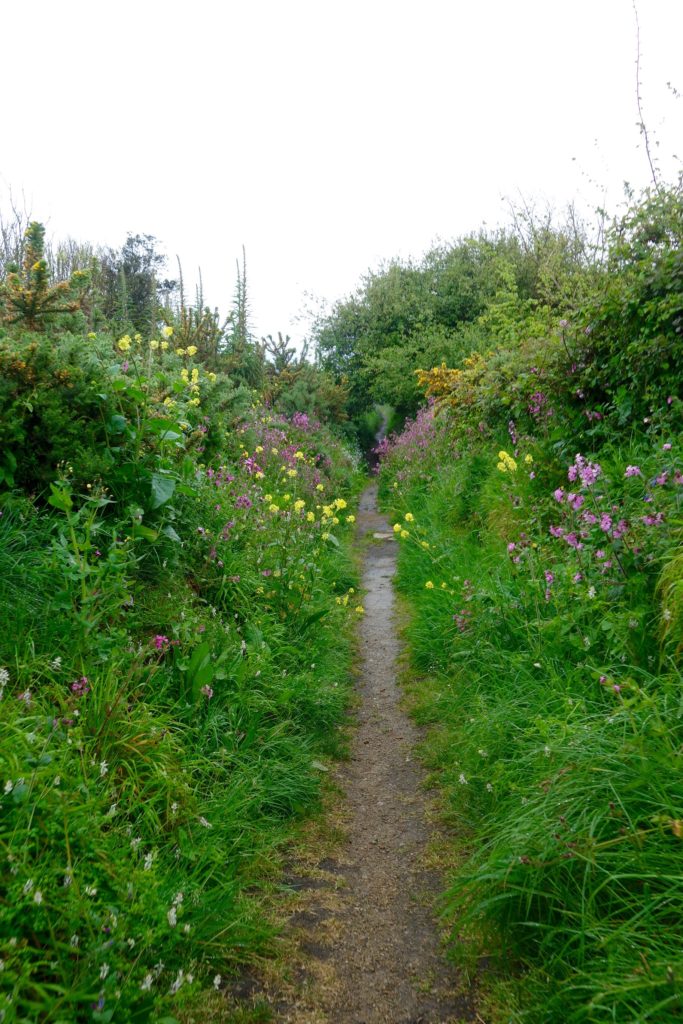 Frolicking through the flowers all day, rain don't mean a thing.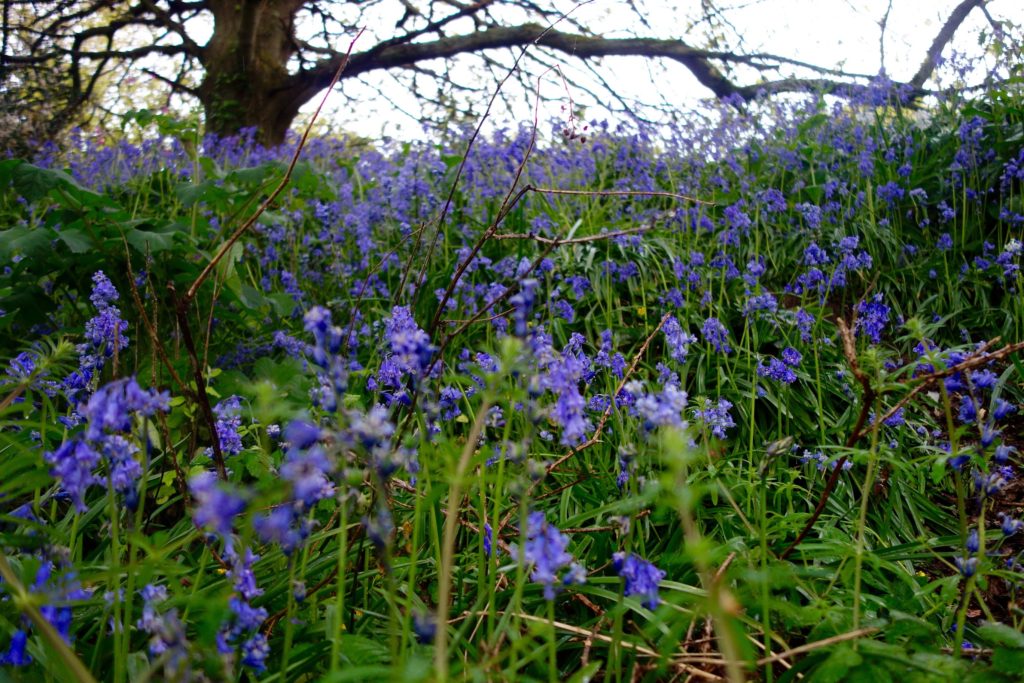 I don't know if we have bluebells in America, but people go nuts for bluebell season in the UK.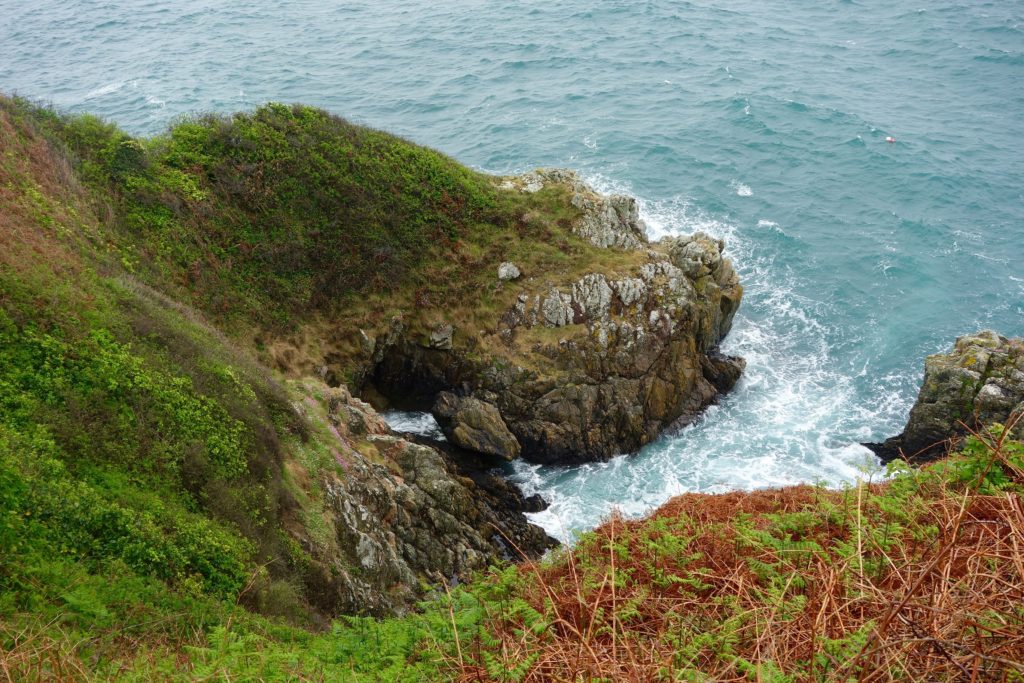 As we got further along and water in the bays and coves became more turquoise and the cliffs more rugged.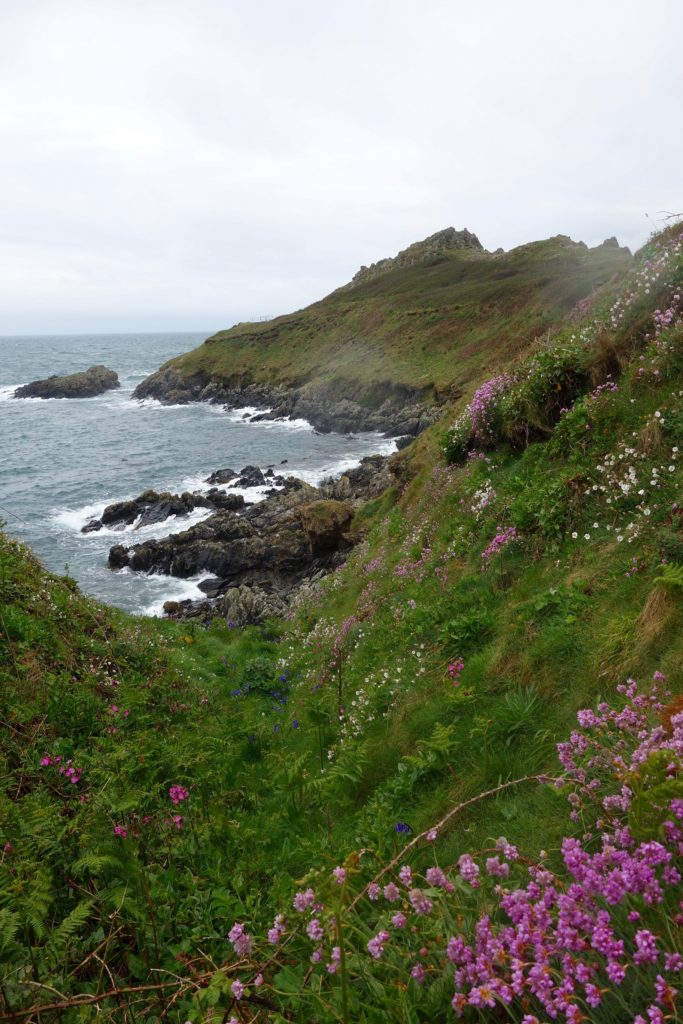 I hadn't been hiking for a while and while this one was really not a difficult walk, I couldn't help feeling smug that we'd hit some sort of jackpot.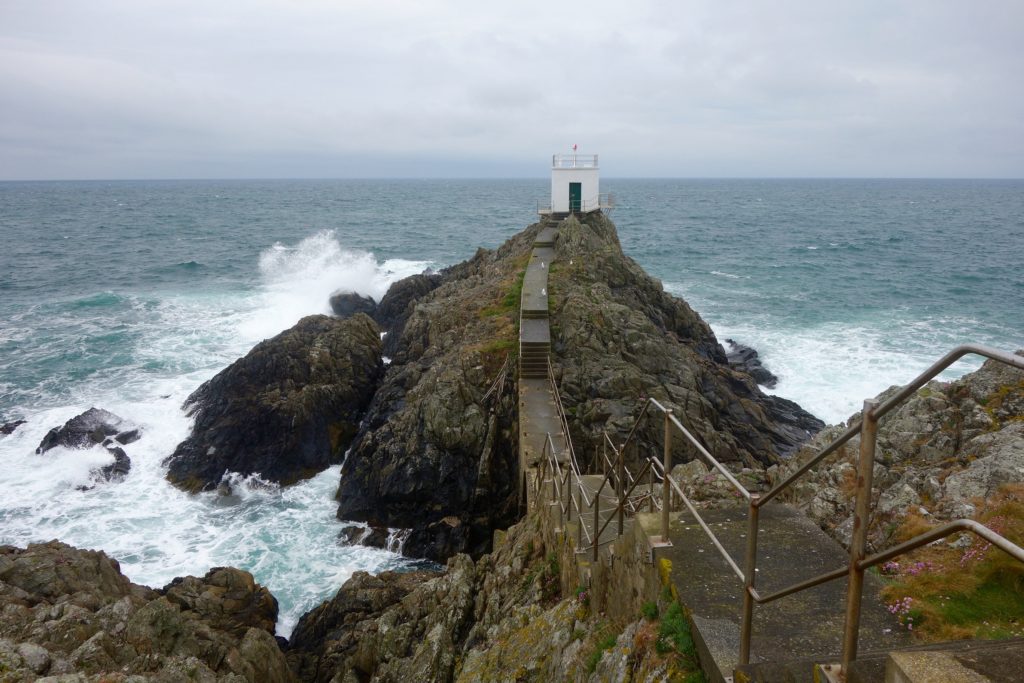 This so-called lighthouse was kind of a let down, but at least it kinda looks like Azkaban or something.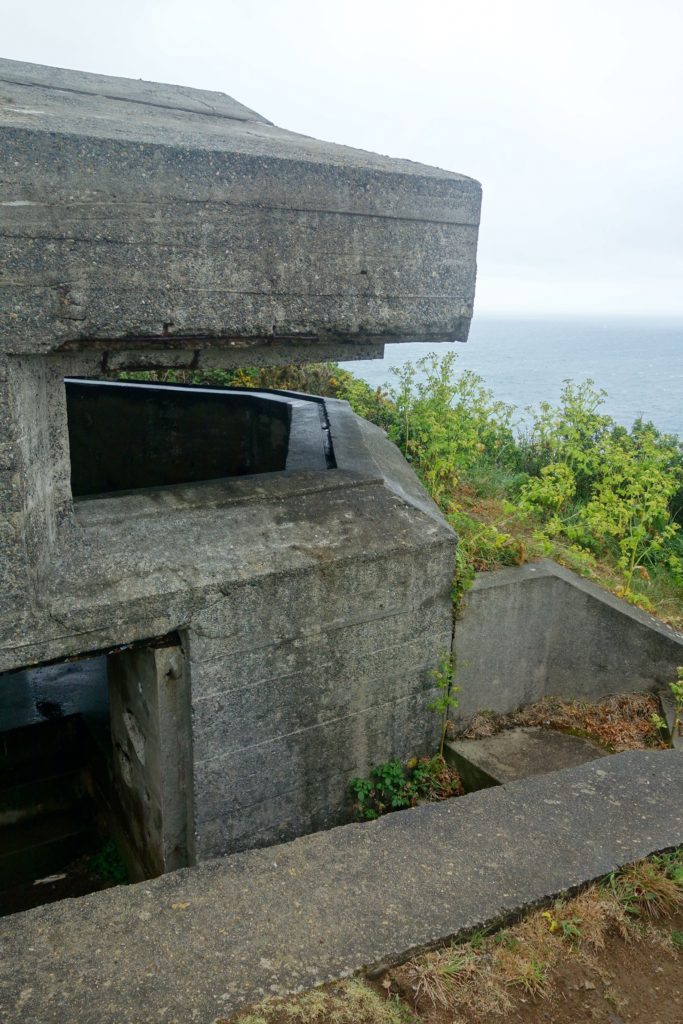 Much more interesting than the lighthouse was this WWII German bunker. One of many coastal fortifications that composed the Atlantic Wall, a defense system that stretched from France to Finland. Slave labor was used to build the astounding number of fortifications in Guernsey.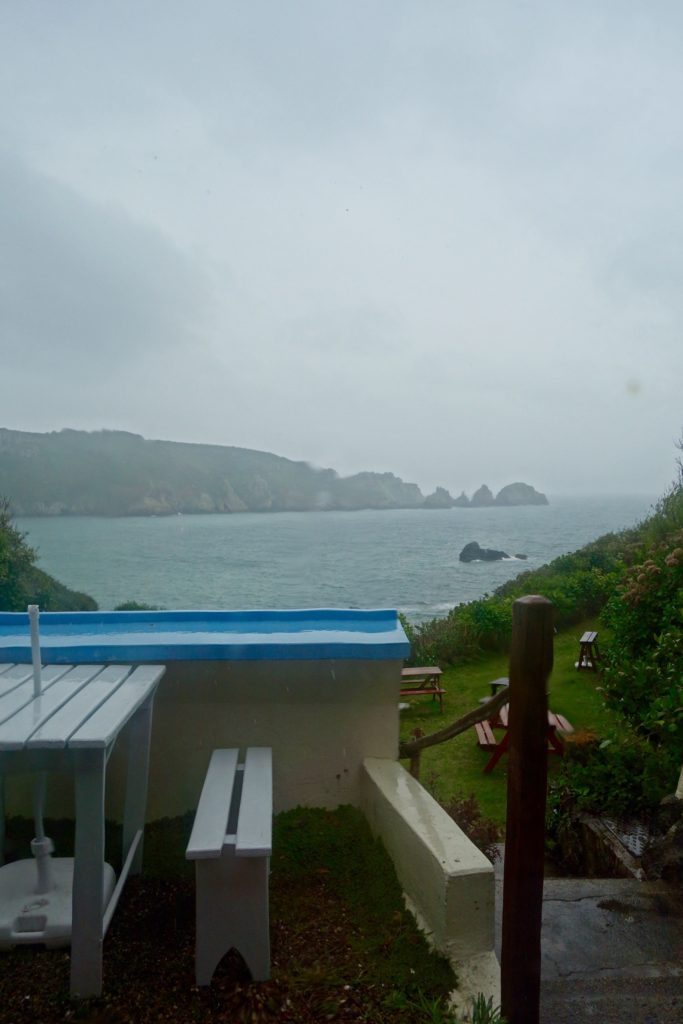 Finally when the rain started to really pick up, we got to the Cafe at Moulin Heuet Bay. We took refuge inside with the two little elderly people running the place.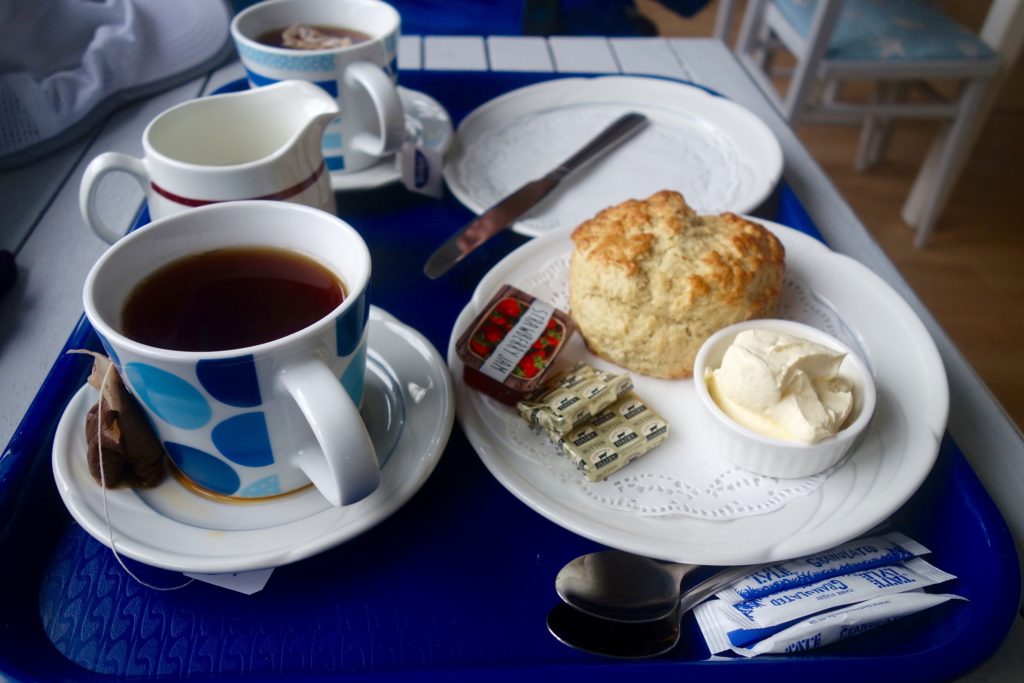 Some hot tea and scones took the chill off and we decided to end our lovely walk, zipping back to the road to catch the bus again.