Hungary: Budapest Christmas Market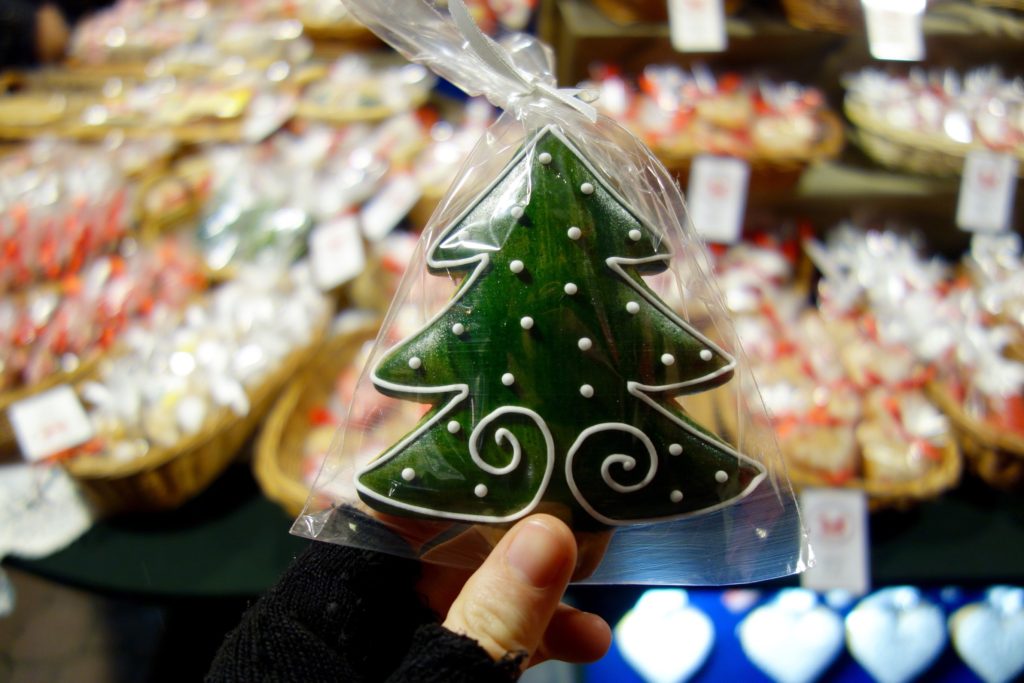 Unbeknownst to us, Budapest had just opened its Christmas Market. We ended up spending time there all three days. It was exactly the kind of Christmas Market I have been dreaming about visiting and it just fell in my lap.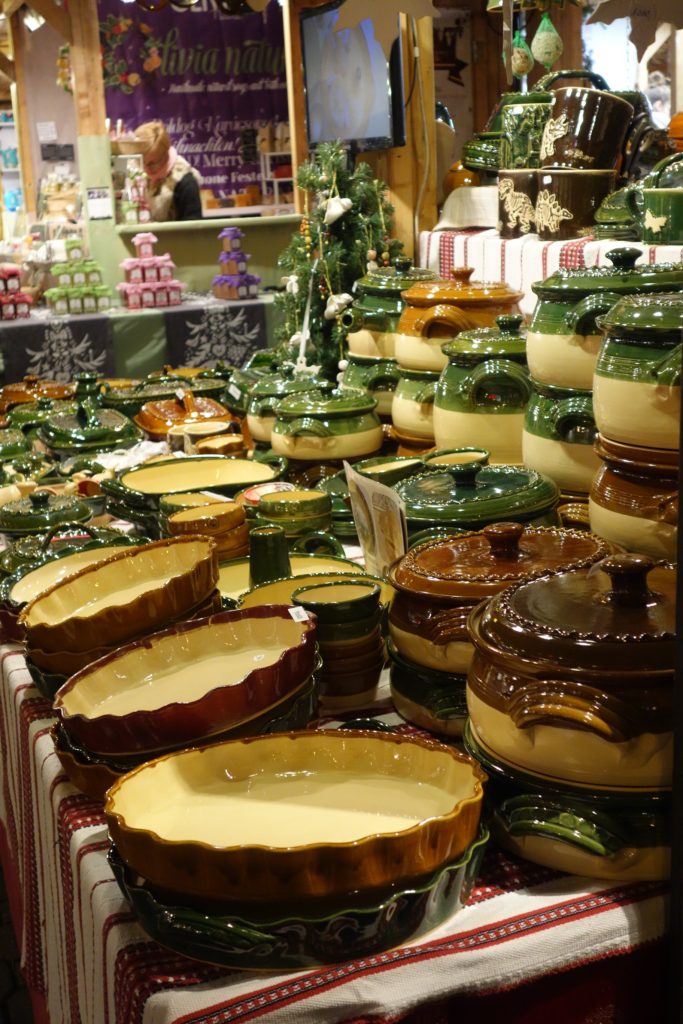 It was the perfect Christmas Market because all the stalls were handicrafts, no stupid tat. Ceramics, ornaments, leatherwork, jewelry, dried fruit garlands, and wooden toys.
They were even selling the mulled wine and stews from ceramic cauldrons.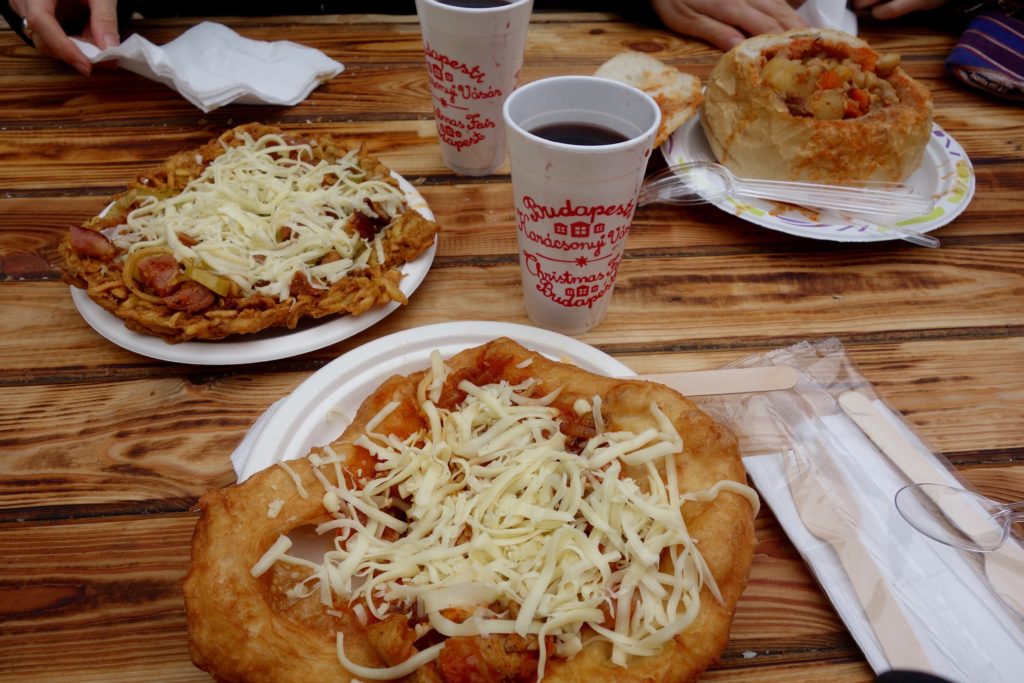 We ate these deep friend lagos pancake things with paprikash and cheese on top.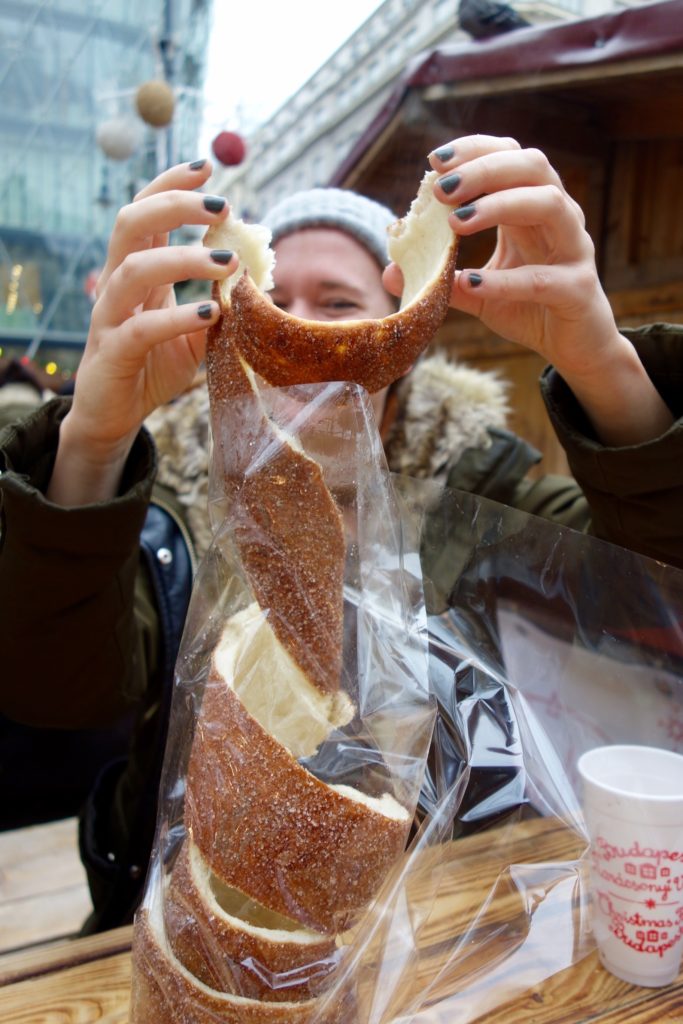 And best of all were the giant cinnamon chimney cakes. They wrap the dough around wooden cylinders and roast them over coals. We ate way too many of these.