Hungary: Budapest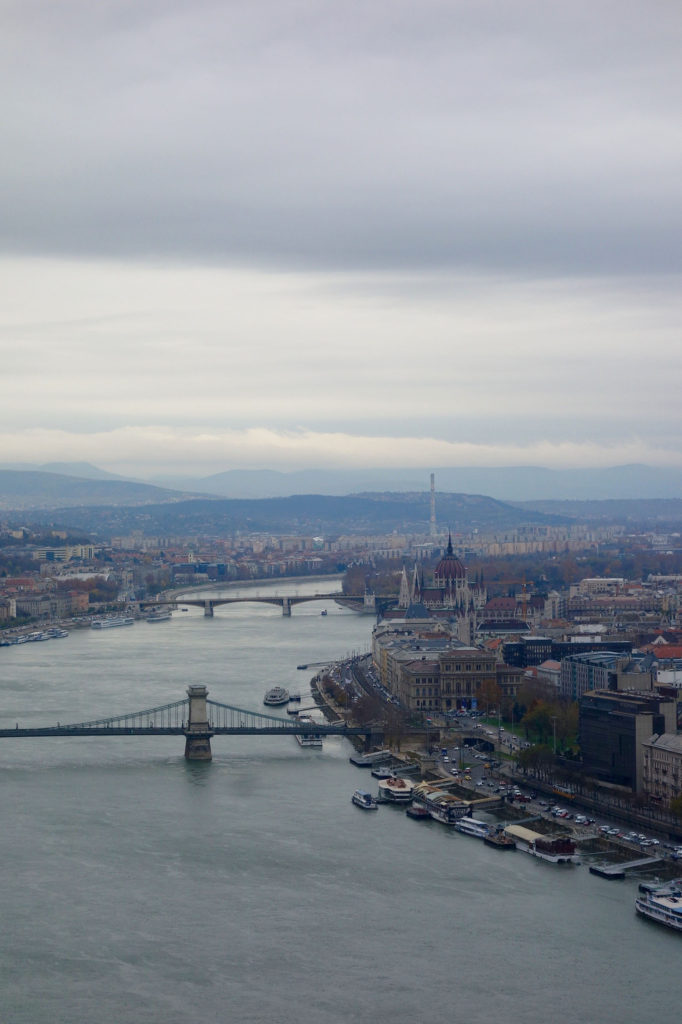 Budapest is effectively two towns split by the Danube River. Buda is the stuffy upper class Old Town and Pest is the place you'd actually want to be. When the two cities joined in 1873 they temporarily tried out the name Pestbuda which is a terrible name in hindsight. The Danube River is the second longest in Europe.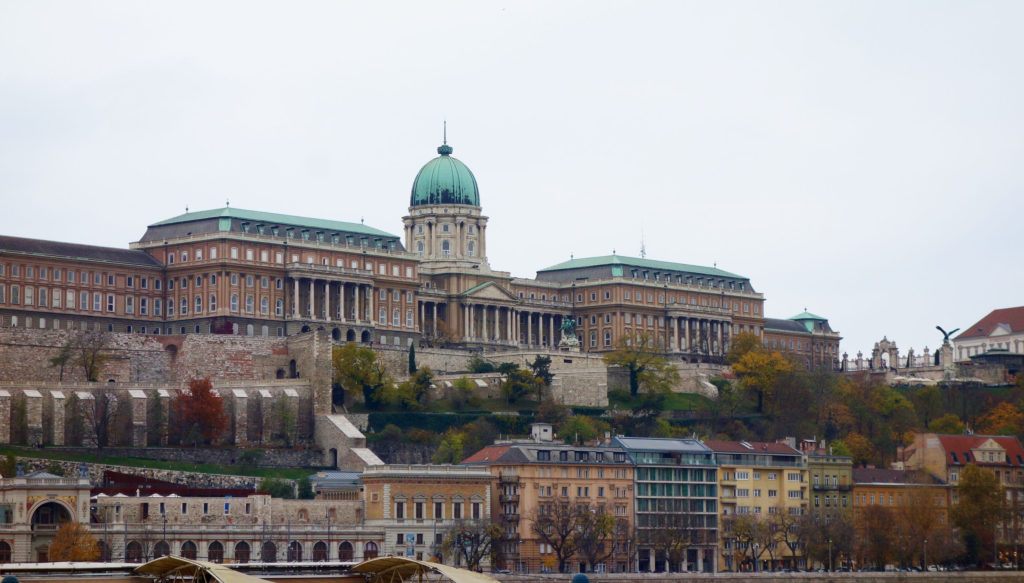 Buda Castle sits on the Buda side and it's got some Royal Palaces and stuff like that. The castle itself is long gone. It creates a beautiful view from a distance, but otherwise didn't catch my interest. Maybe it was the horribly insessant cold and wet weather.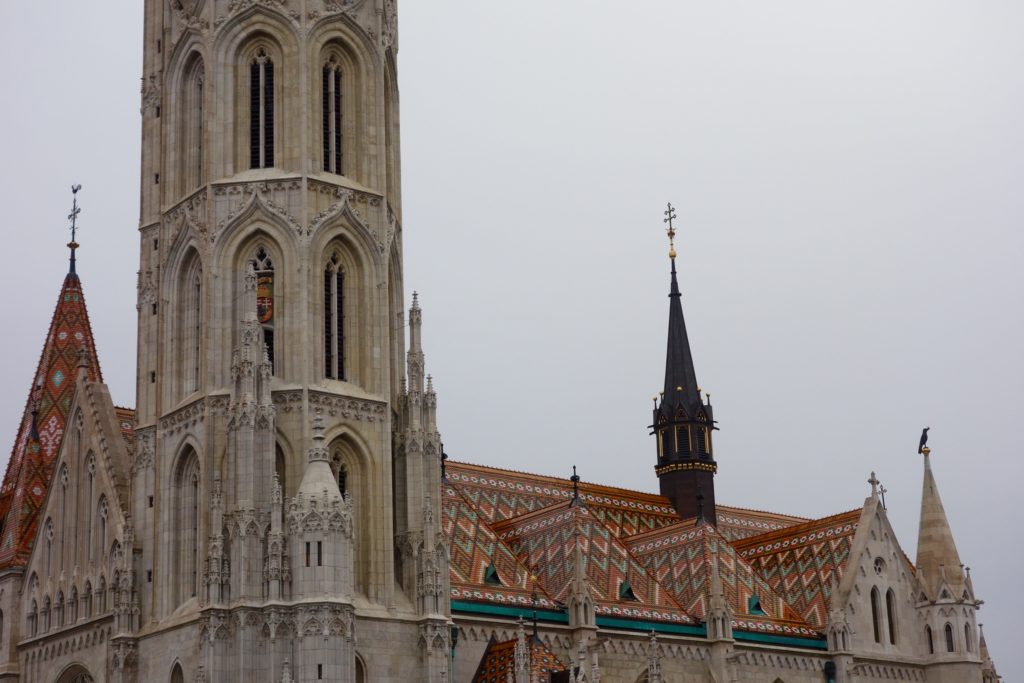 The Fisherman's Bastion was pretty cool, but Matthias Church really steals the show in my opinion. It's late gothic, but heavily renovated in the 1800s. That's when the rad roof tiles were added.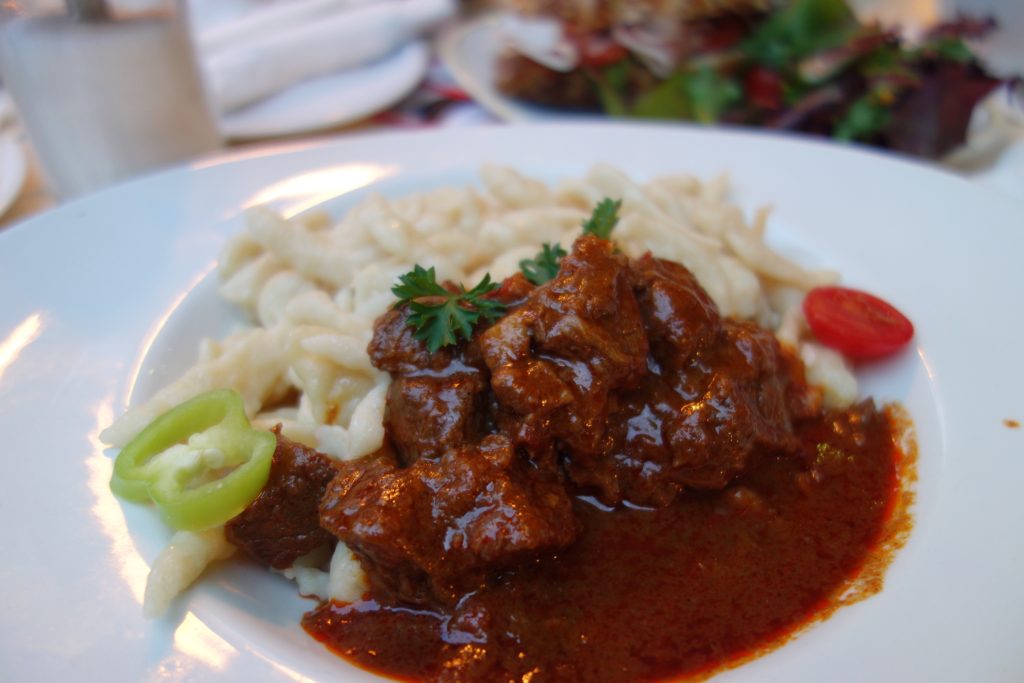 We ate an awful lot of goulash and spatzle this weekend, but honestly the first one we had was probably the best. Cafe Anne, surprisingly not the tourist trap it seemed like.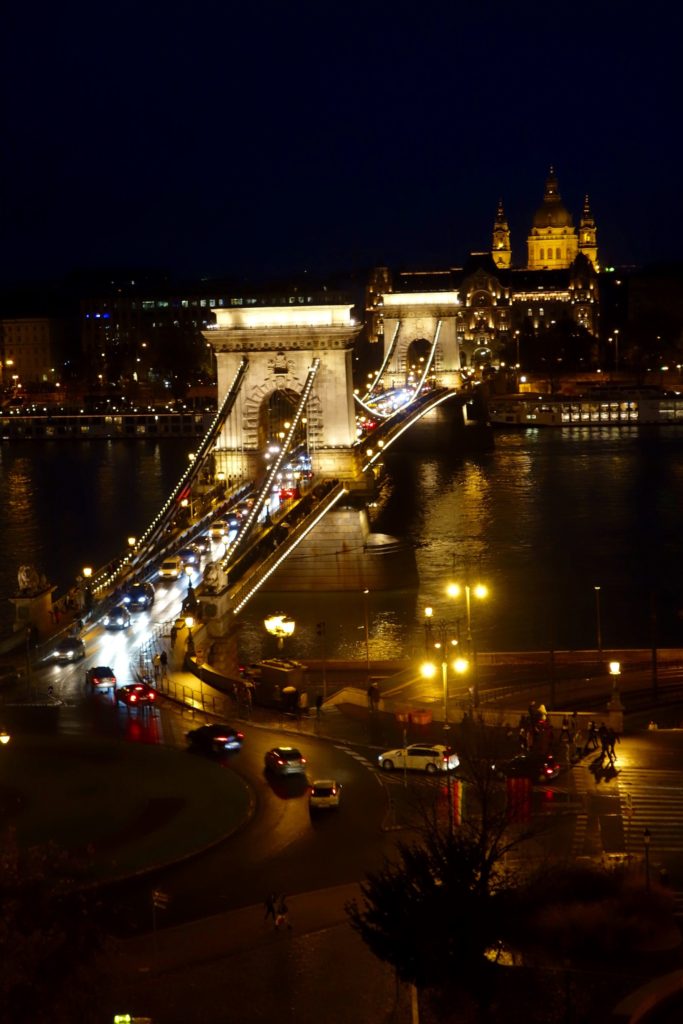 Being November, most of our hours in Budapest were in darkness. Luckily, the city does a good job of being beautiful even in the pitch black of winter. This is the Chain Bridge, part of Budapest's massive architectural boom in the 1800s.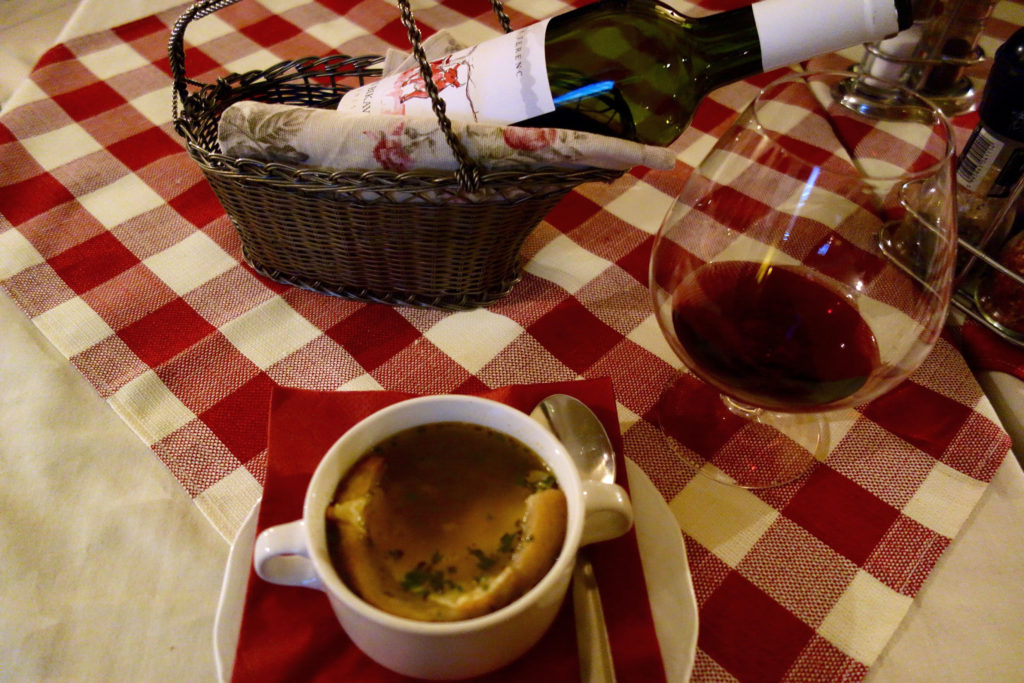 We had quite a few bottles of Hungarian wine, which was really very good. I don't normally like reds, but I couldn't stop sniffing this Egri Bikavér pleasant aroma, let along stop drinking it.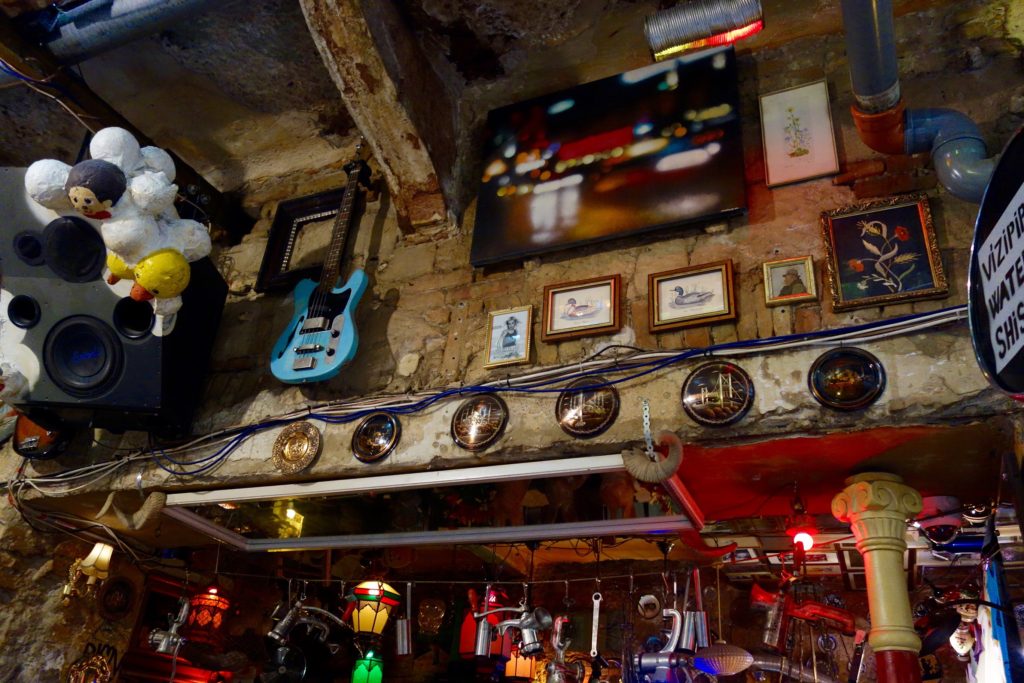 In the morning, we visited Szimpla Kert, the famous Ruin Bar in the Jewish Quarter. It's sort of a squatted labyrinth of rooms filled with trash-picked furniture and decorated by local artists. At night it's central to the bar scene, but on Sunday mornings they hold a farmer's market. We explored the space and bought delicious pastries and smoked cheeses. I would have liked to go here for a drink at night, though. Alas!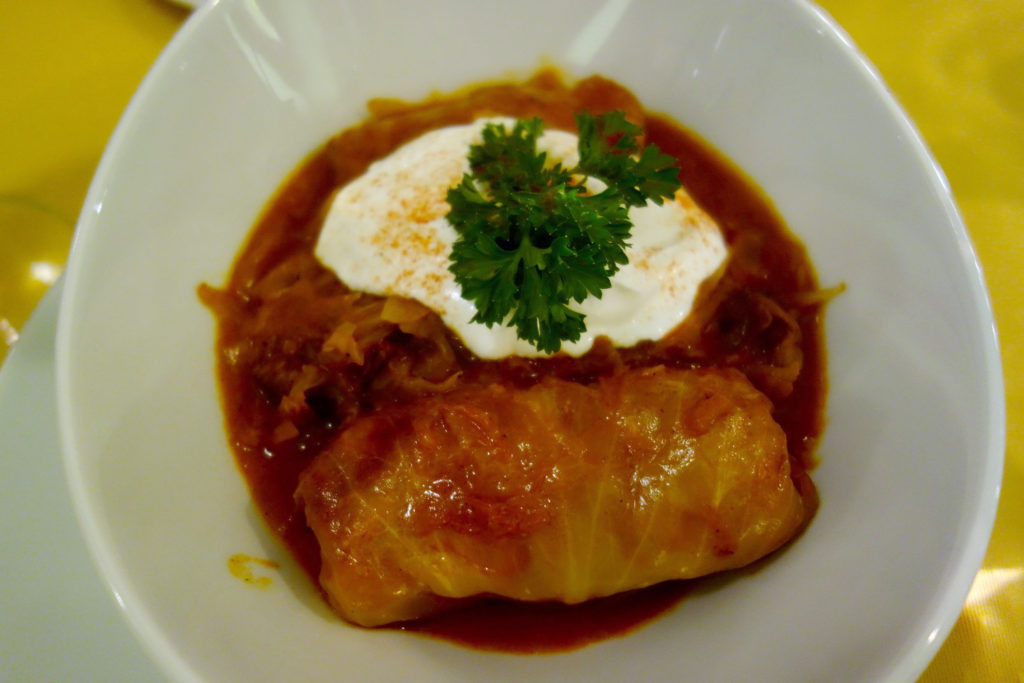 We had dinner nearby in a Jewish restaurant. I had a goose and matza ball soup along with this goose sausage stuffed cabbage.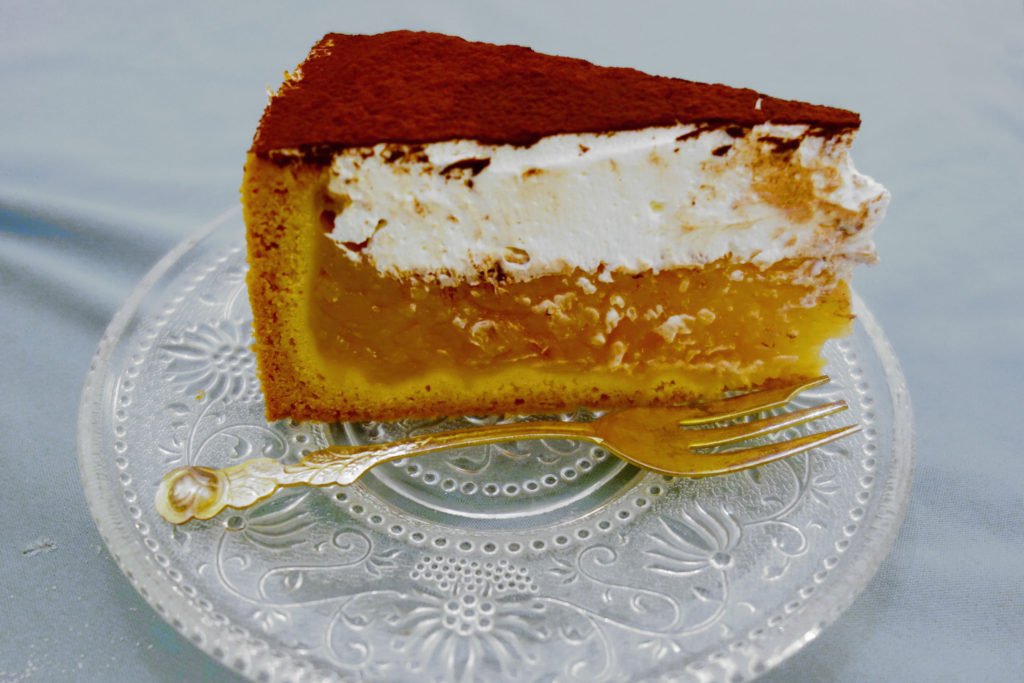 Earlier in the day, we stopped for tea and cake at a fabulously grandma-style tearoom on our way to Rudas Baths. The bathhouse was some experience alright. The thermal pool room is an old arabic style circular pool under a domed roof. It was packed with people and thick with steam. Towels hung around the rafters creating all together ancient look. We mixed up the pools with a steam room and dry sauna. It was so weird and awesome.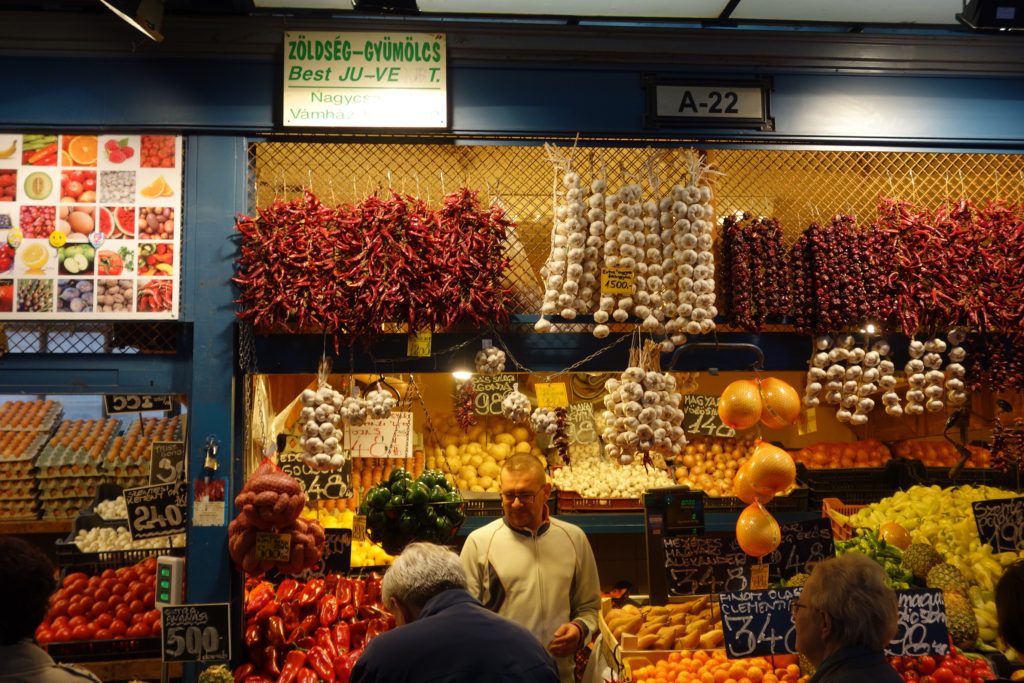 For breakfast on Monday we went to the Central Market where we bought pastries and did our souviner shopping. I stocked up on Hungarian smoked paprika like it was going out of style. It was not crowded at all, either, top notch market.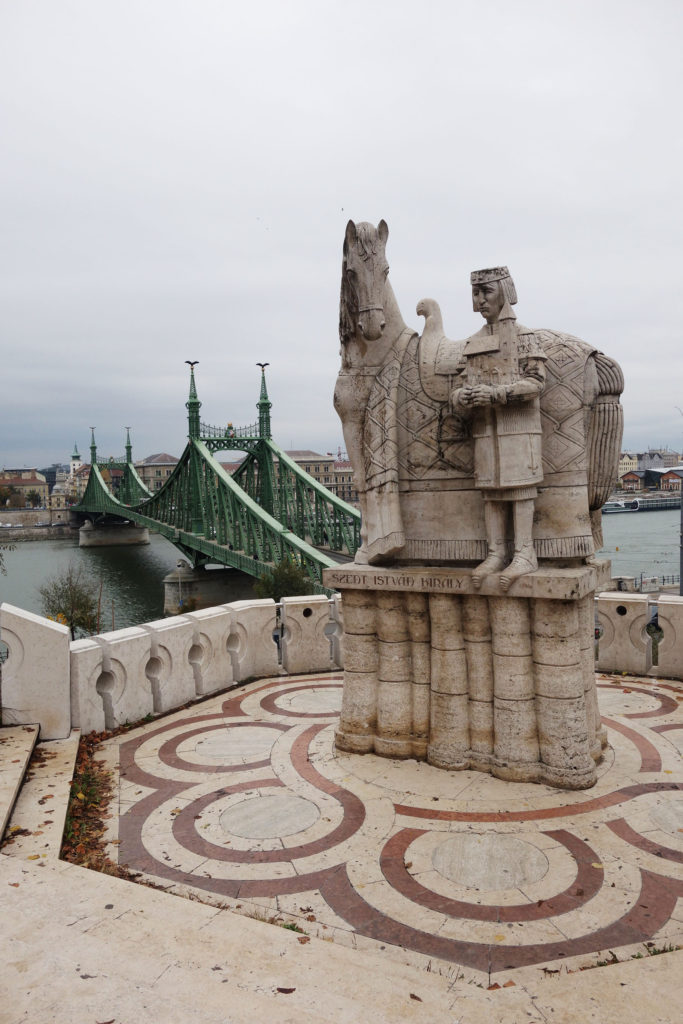 Since the weather was strangely nice, we decided to walk up Gellert Hill. Our tour guide told us the legend surrounding St. Gerard, who has a statue on the Hill. Apparently he tried to bring Christianity to Buda, but the pagans put him in a spiked barrel and rolled him down the hill to his death. Now he is a martyr and Hungary is a very Christian country, so they feel bad about the whole barrel incident. The statue pictured is not the statue I'm talking about, there were a lot of statues.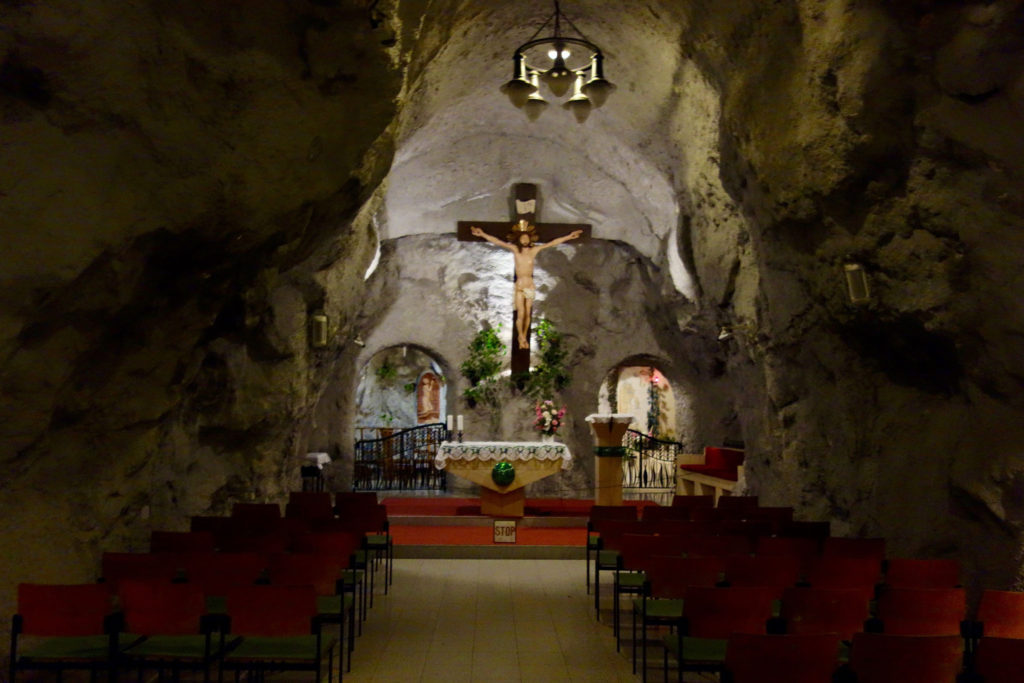 Gellert Hill has a hill cave which is kept constantly warm by the nearby thermal springs and has housed a church for many years. During the war it hid Polish refugees. Eventually the Soviet government shut down it's religious operations.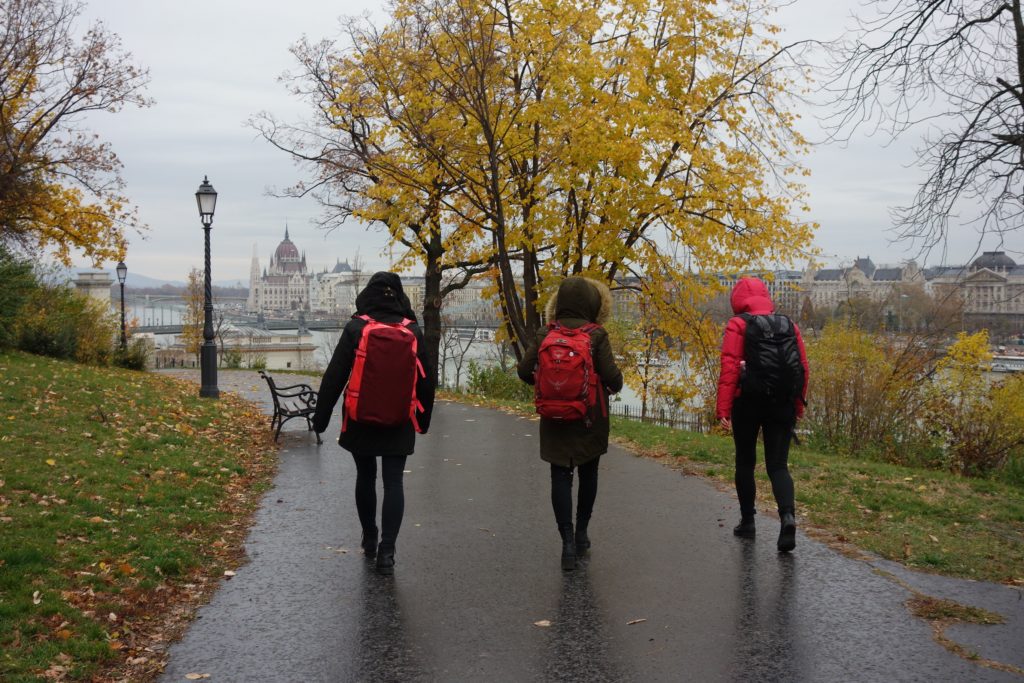 The walk down Gellert Hill was beautiful. We were lucky to catch the autumn leaves. Good job, Budapest.