Poland: Old Town Krakow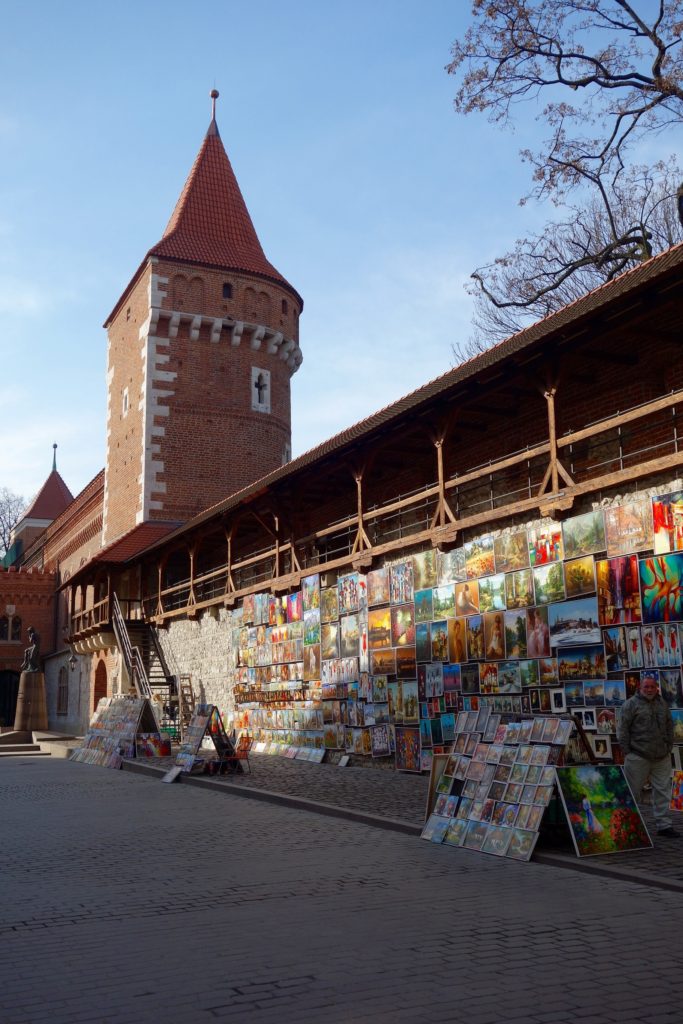 Old Town Krakow was really beautiful. It's not that terribly different from other European cities, but it was particularly romantic for some reason.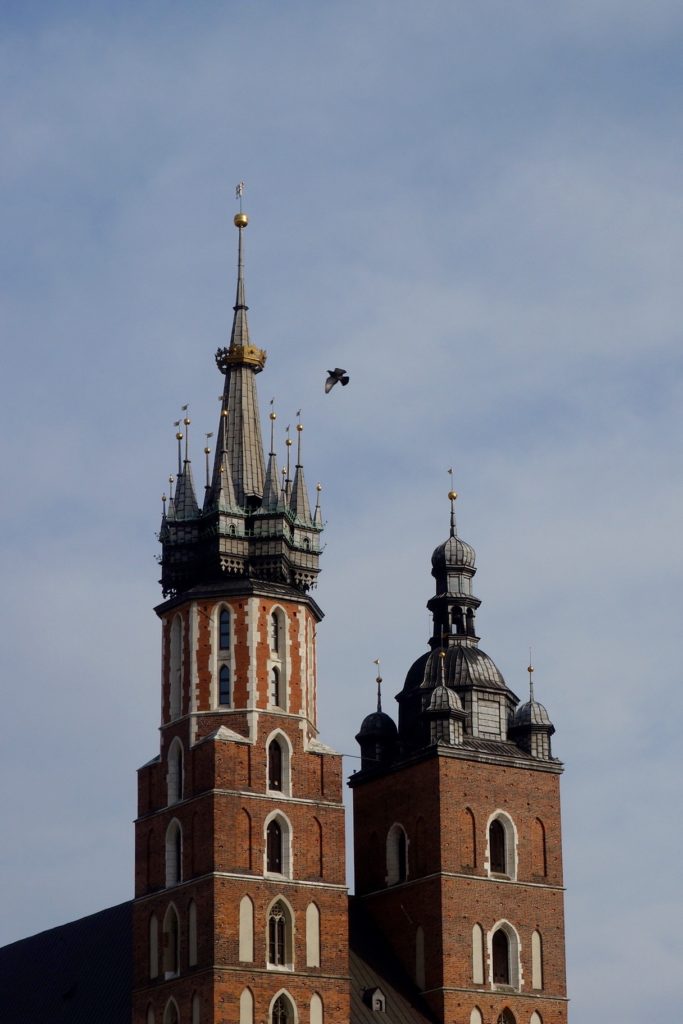 The cathedral in the Main Square was so nice to look at. I spent ages just chillin' by it. The towers are different heights so that there would be a 360 degree view from the higher one. On the hour, a trumpeter plays a little song out one of the windows. A trumpeter has played every hour for centuries except during the Nazi Occupation, apparently. The tune is Hejnał Mariacki and it ends unceremoniously mid-tune.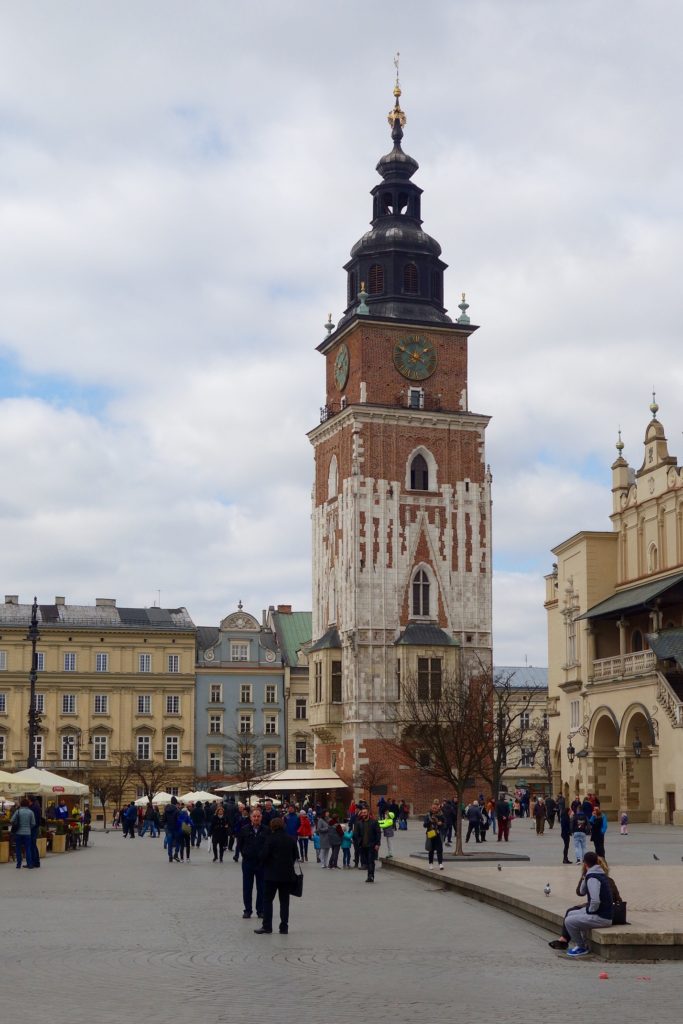 The Main Square is one of the largest medieval squares in Europe. It dates to about the 13th century. Best fact from the walking tour is that the level of the square itself has risen a couple of feet over the centuries, because, instead of cleaning up medieval waste, they would just pave over it ever couple decades.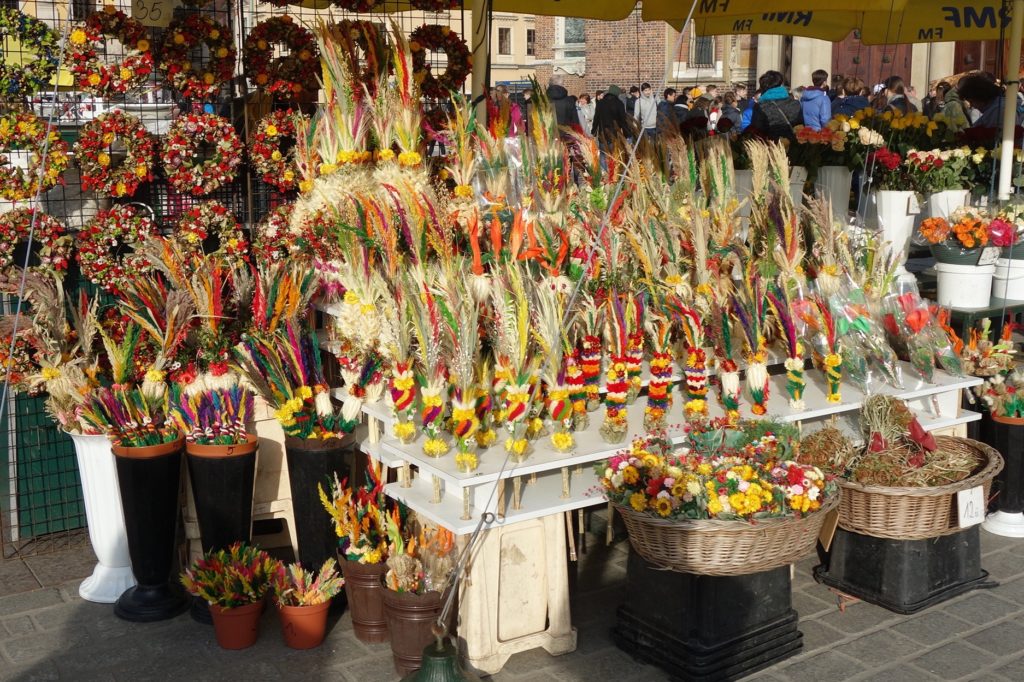 It was nearing Easter time and everyday there were florists in the Main Square selling dried flower bouquets, wreaths, and best of all these crazy looking dried flower bunnies on sticks.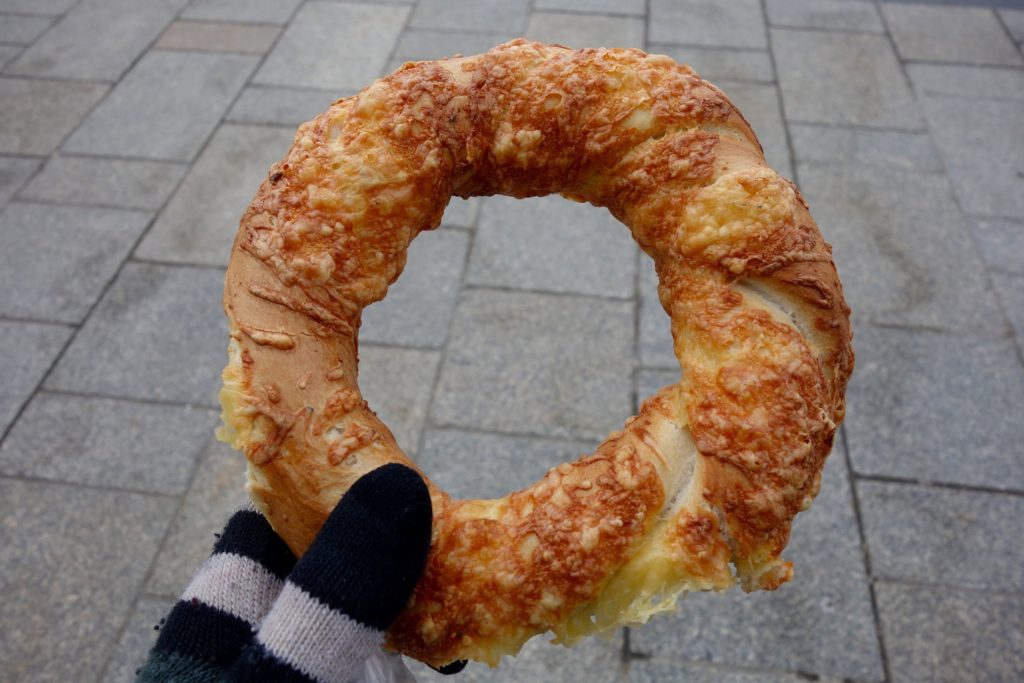 Every morning I would get an Obwarzanek, Krakow's famous bagel. They were only 1.30 zloty which is like… 10 cents. I got the ones with baked cheese on top. All I need in this life.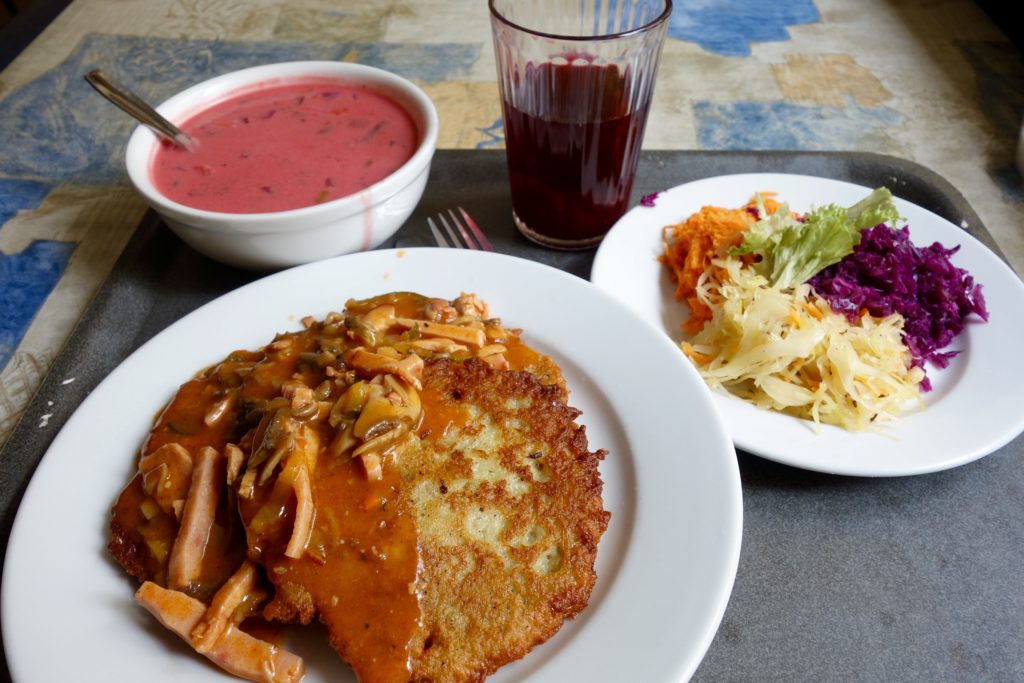 For lunch I ate at a classic Milk Bar, which is a cafeteria style diner that got it's start under Communism. Everything is super cheap and you wait in a big line to get brusquely served a ton of food. Here I have potato pancakes with Hunter's sauce, a salad of sauerkraut, carrot, and red cabbage, and a red borsht soup. I loved the salad and the borsht was a surprise winner.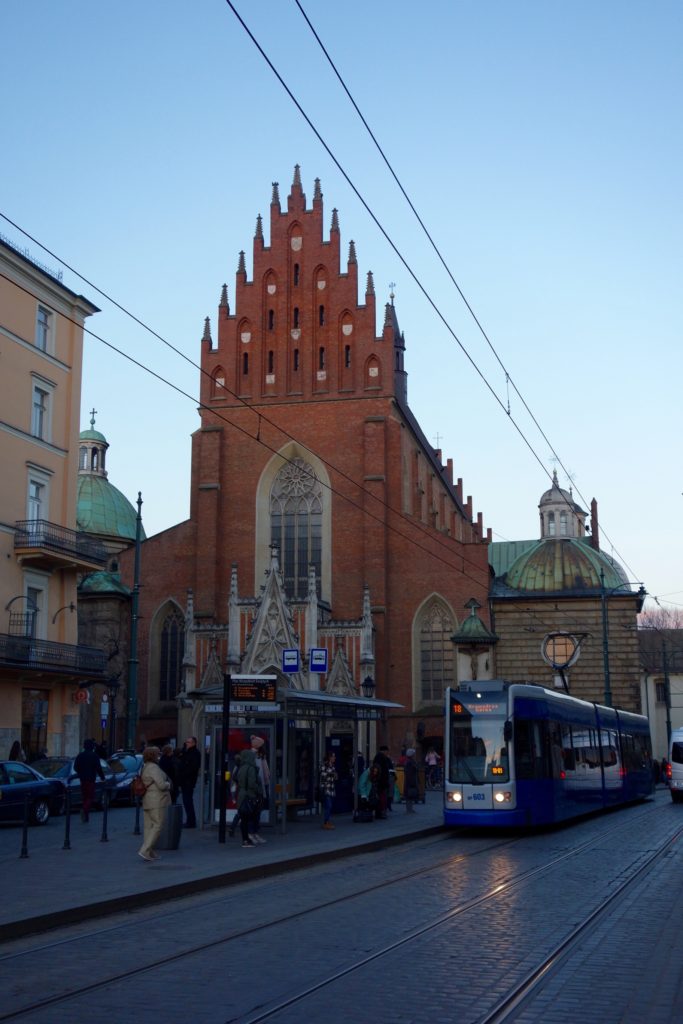 I was surprised to see so many brick buildings that were actually Medieval buildings. This church had a typical medieval brick design which I've never really seen before.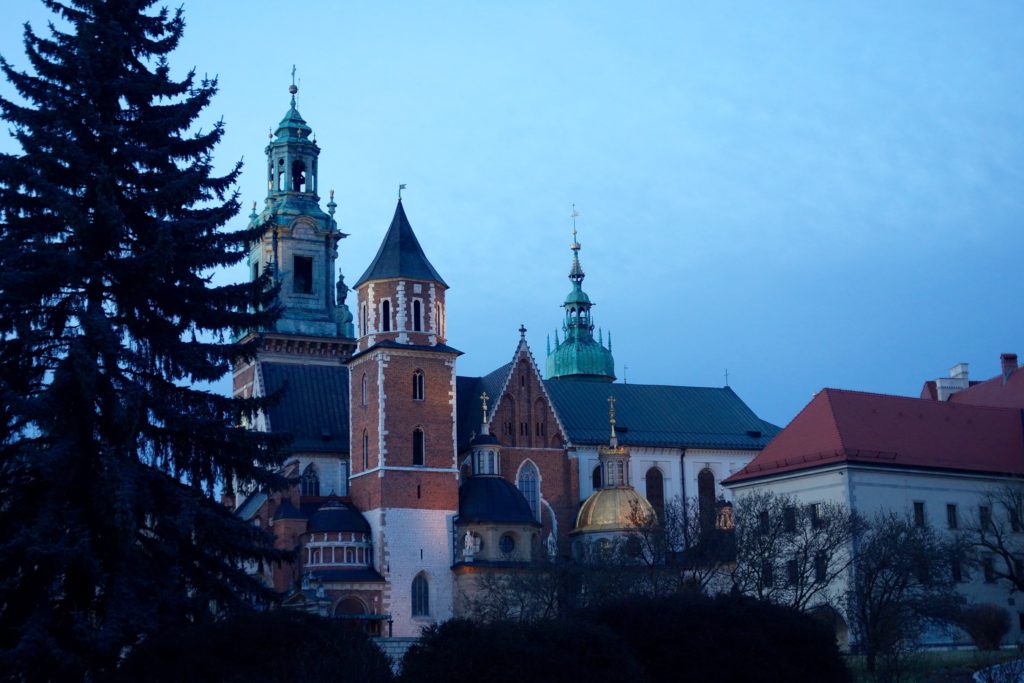 Wawel Castle is the royal heart of Krakow. It's a super pretty hodge-podge of different architectural periods. It was re-furbished in the 1920s as sort of a patriotic passion project for the newly independent.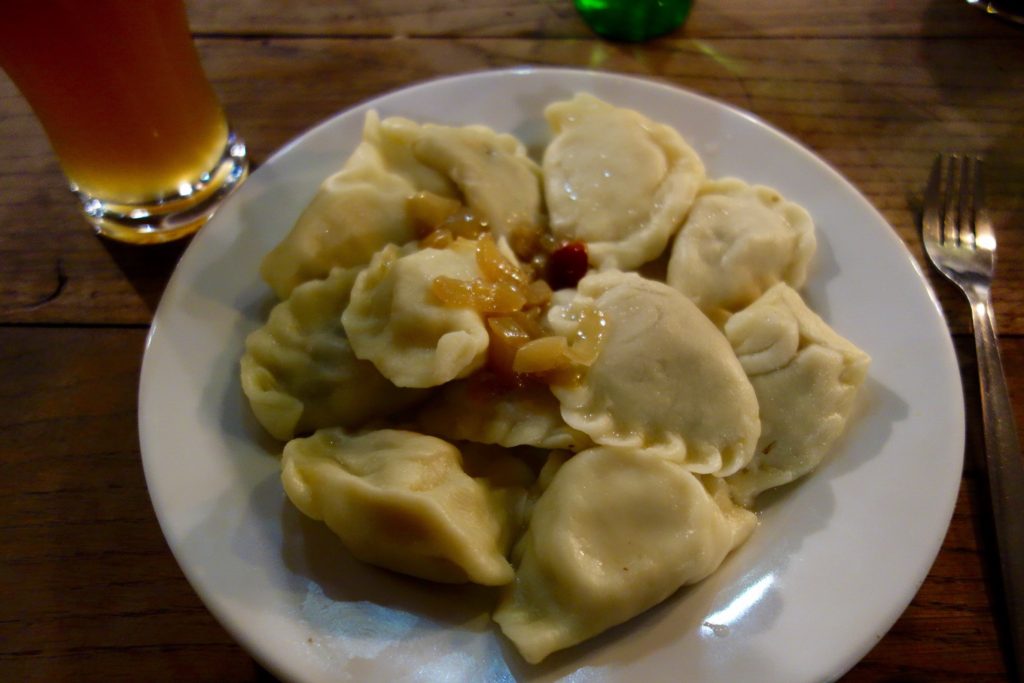 For dinner, I went to a bar called Gospoda Koko which does self-service food for student prices (Krakow is a big university town). I sat at a table in the stone basement, got a beer, and ordered a plate of pierogis from the lady near the kitchen. I ordered Ruskie (cheese and potato) and Kapusta (cabbage and mushroom) style for only 10 zloty, which is like $3. They were amazing.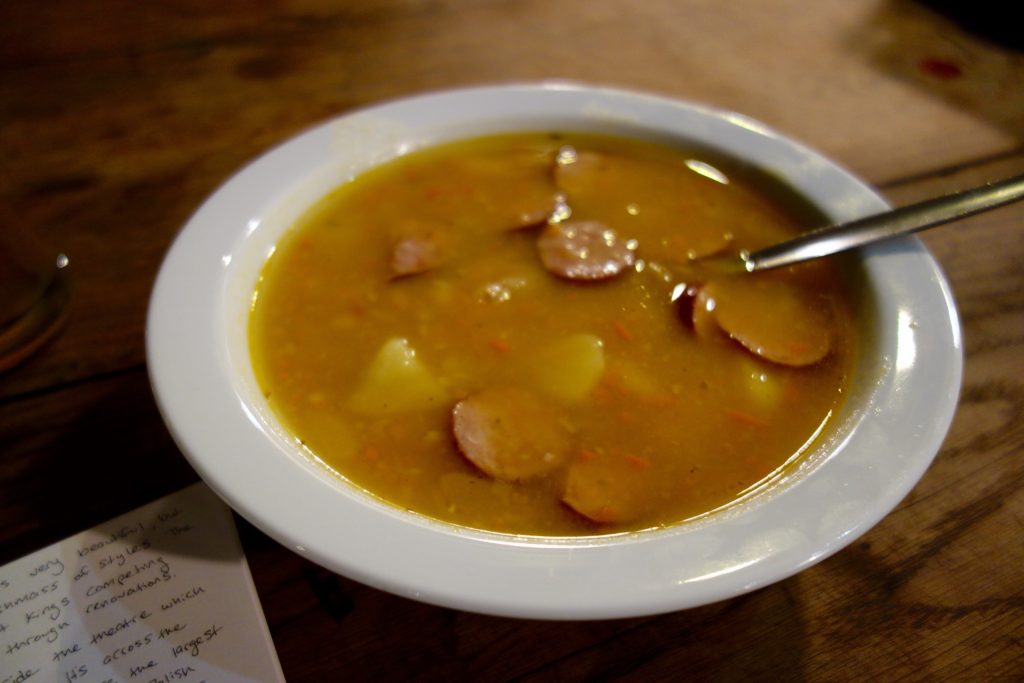 I enjoyed Gospoda Koko so much (it was the perfect atmosphere to sit by one's self at night, have a drink, and write in my journal) that I went back for a light dinner the following night. Here is a sausage and bean soup.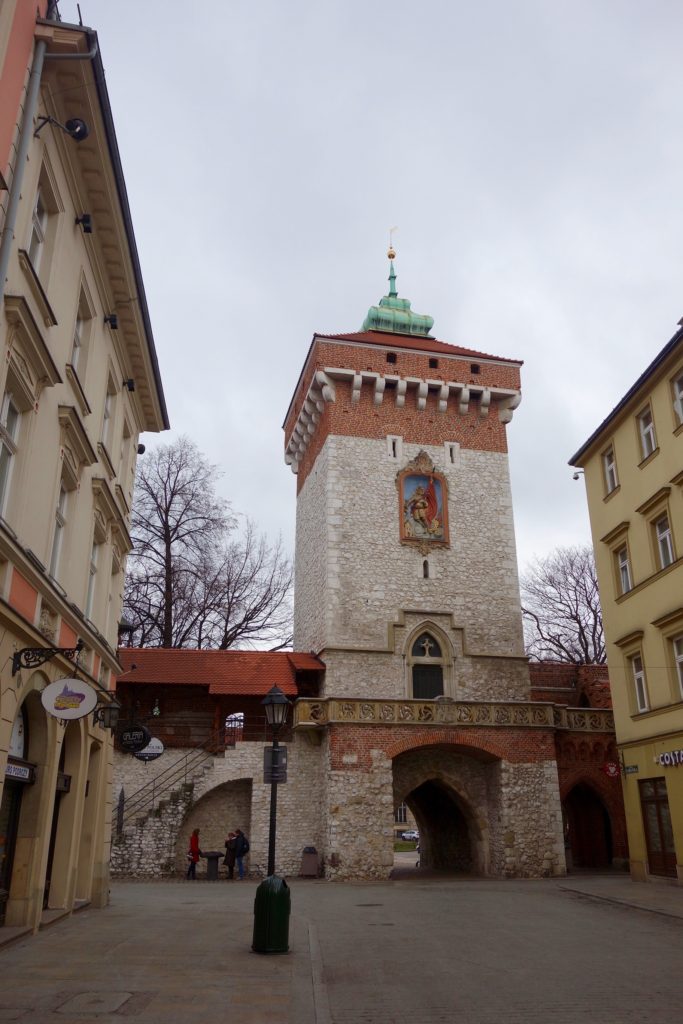 Florian's Gate is part of what was once the medieval city wall. It remains, the tour guide said, because an aficionado of Medieval history petitioned the city to save this one section of the wall from demolition because, if it was felled, the wind would blow straight into the Main Square and lift the skirts of their mother's as they left church on Sunday.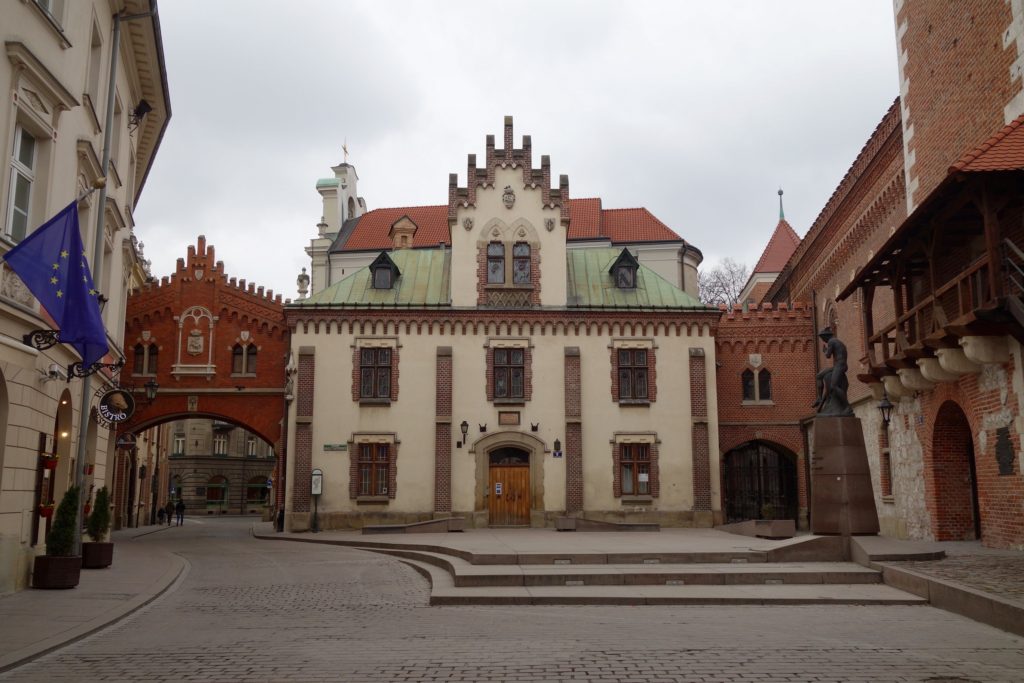 See, it's so cute!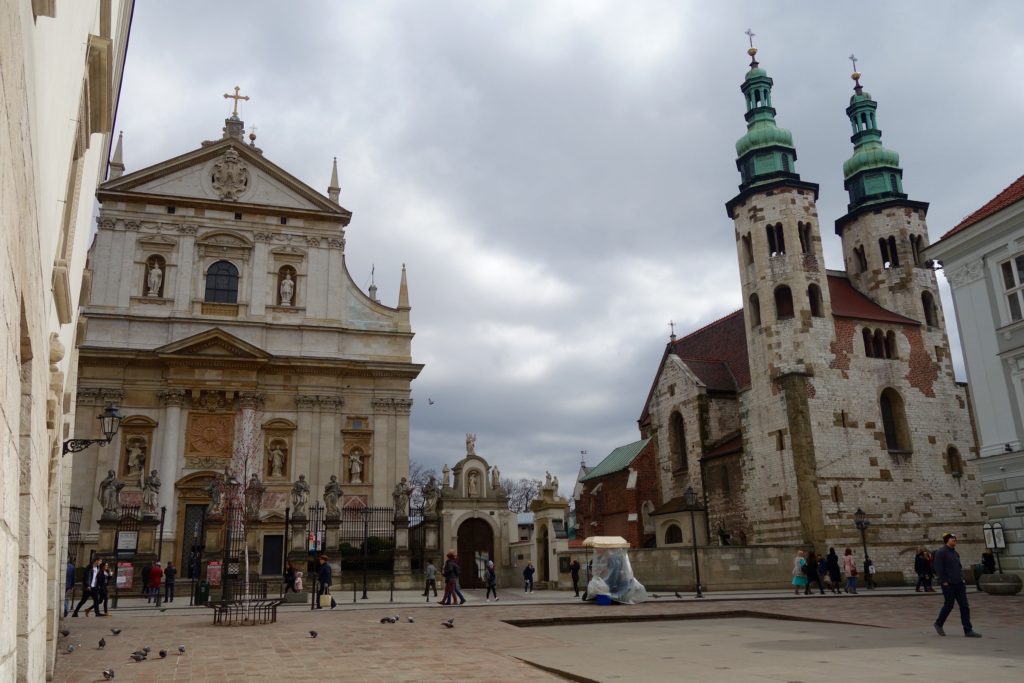 It took me ages, but I finally tracked down a bakery that was selling Polish cheesecake by the kilo. It's drier and less sweet than American cheesecake, but it really grew on me.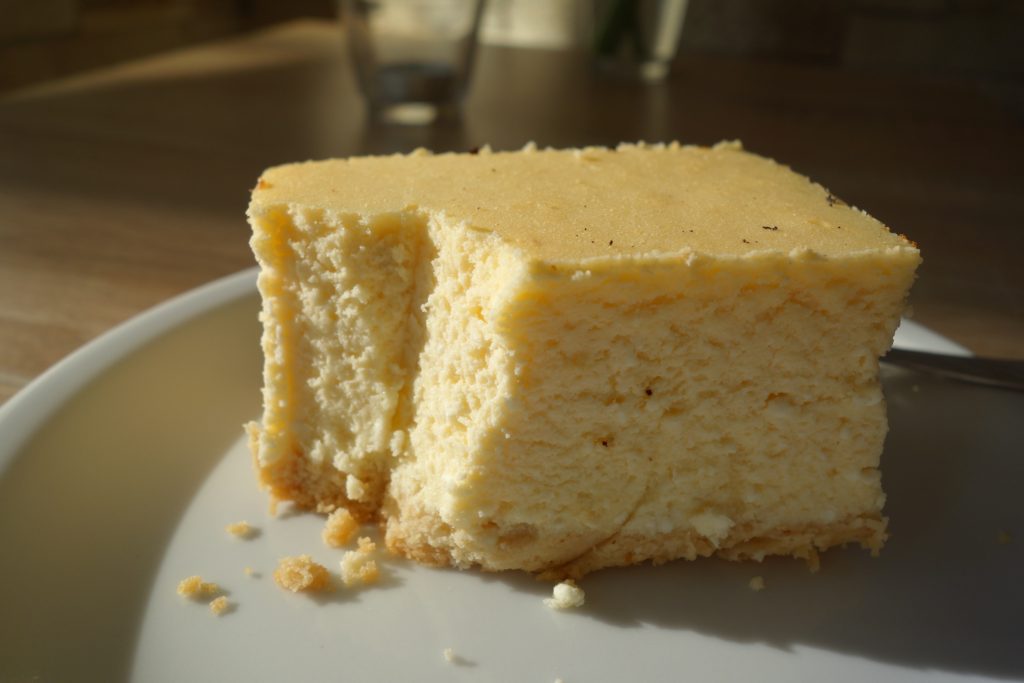 There are a couple buildings that are very Italian looking, but everything works together nicely.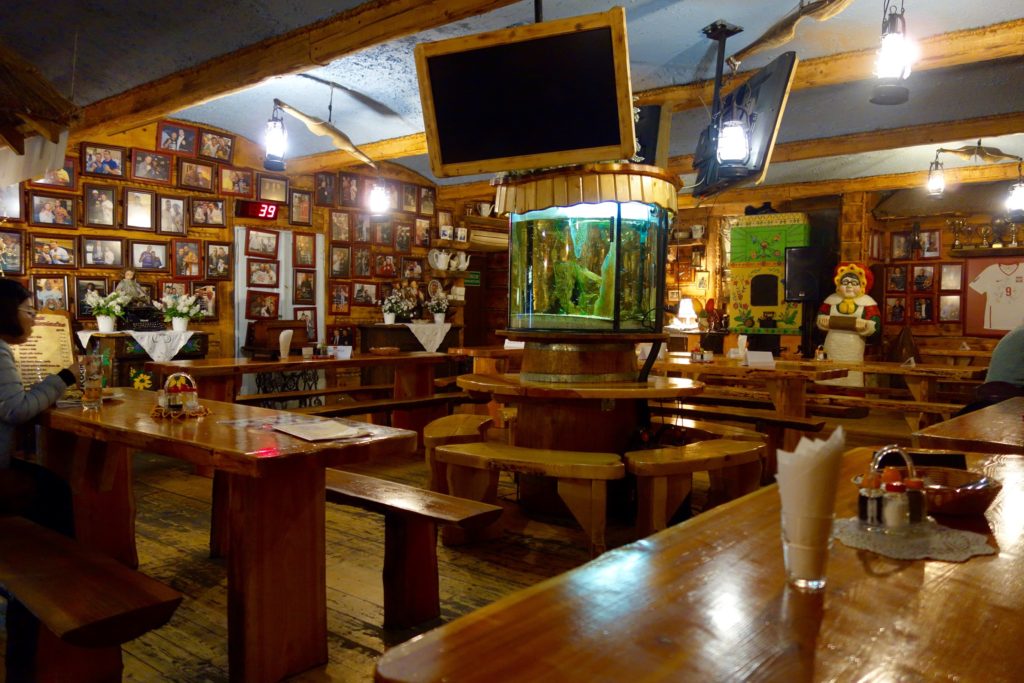 For a late lunch one day, I ate at this awesomely kitch restaurant with a big fish tank in the middle and folk art on the walls.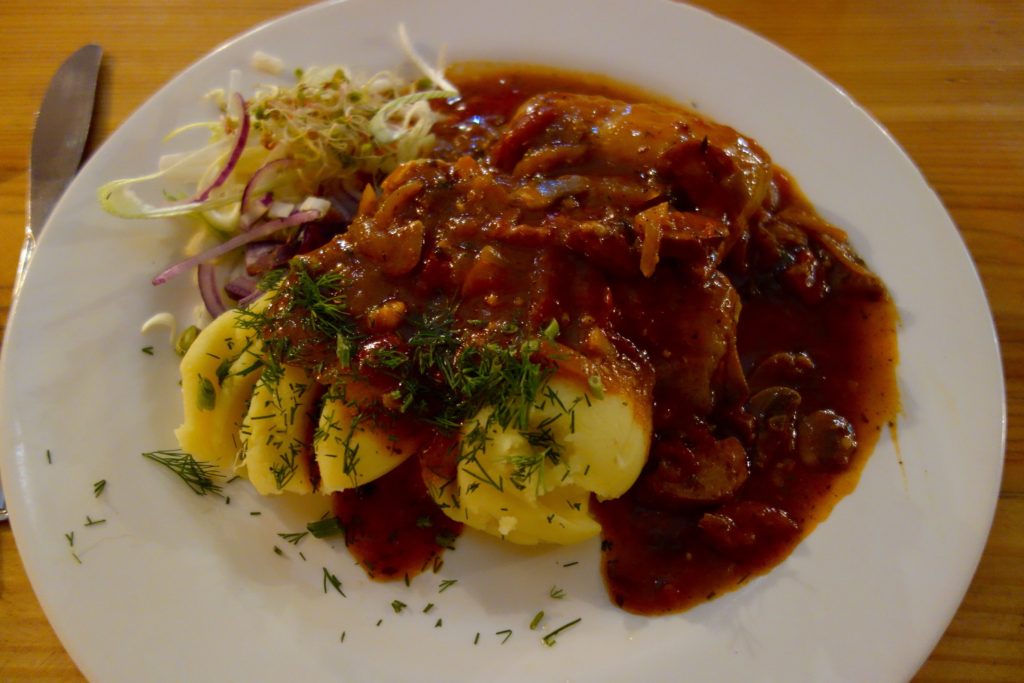 I had amazing golabki, or stuffed cabbage with mashed potatoes. I love Polish food so much, I love it.