Portugal: Porto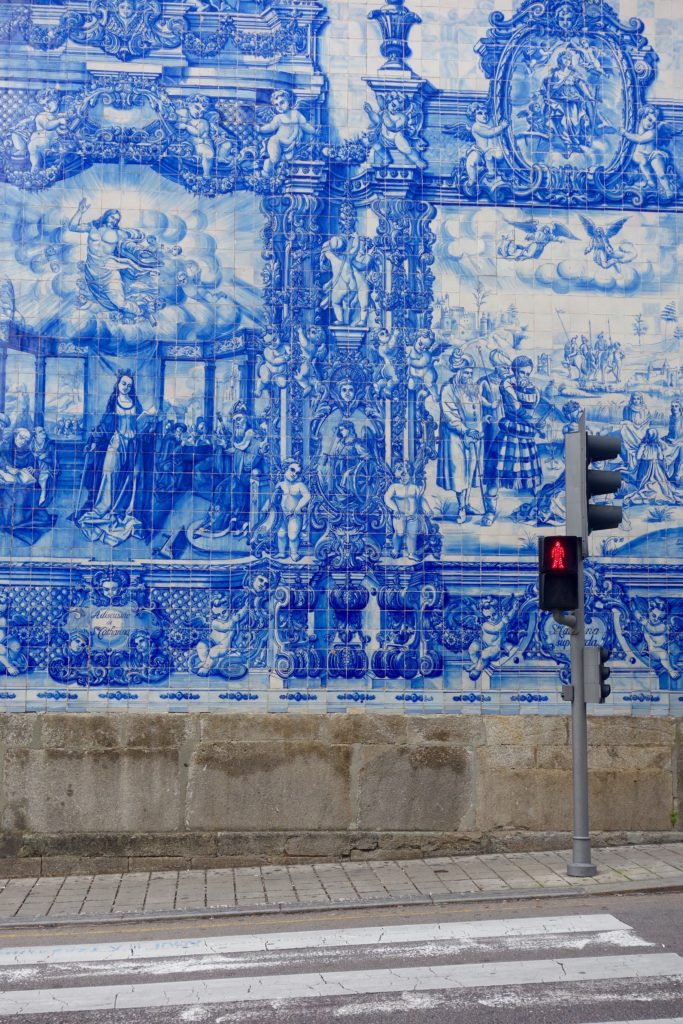 Porto is a city of tiles. I came here for a quick weekend break with two friends. I admit I didn't learn much history on this trip, but I saw a lot of beautiful tiles, ate lots of good food, and drank lots of eponymous port.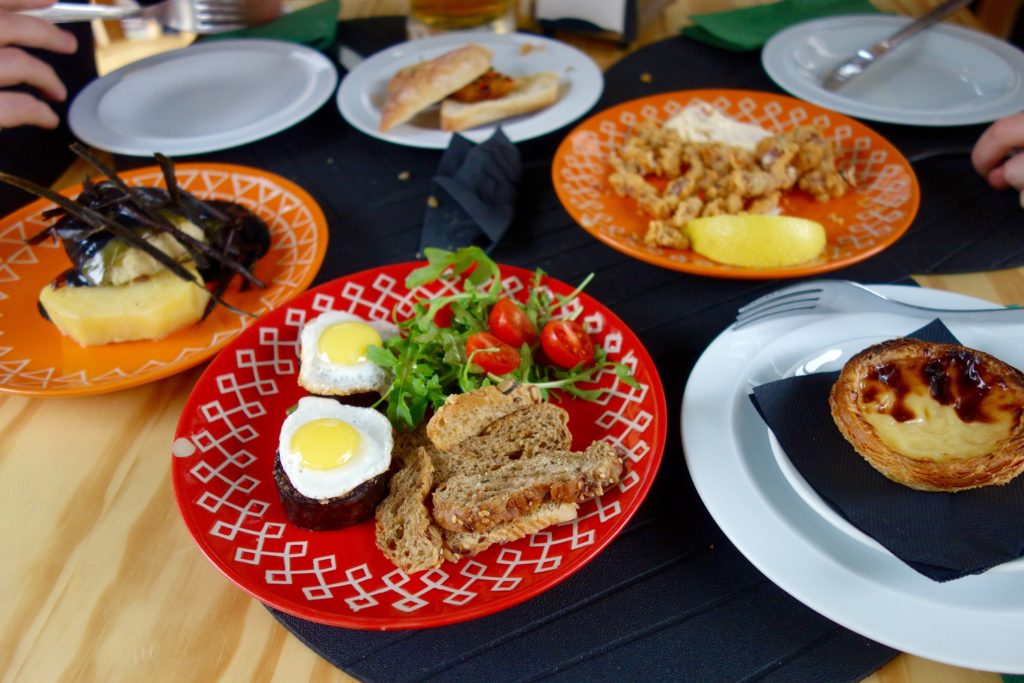 Our first stop was a tapas lunch. We were overwhelmed with choice and everything was really pretty cheap. Some interesting things from this spread included quail eggs on black pudding and squid ink potatoes. But a roast eggplant dish was definitely the best, as well as the customary Portugese Nata custard tart.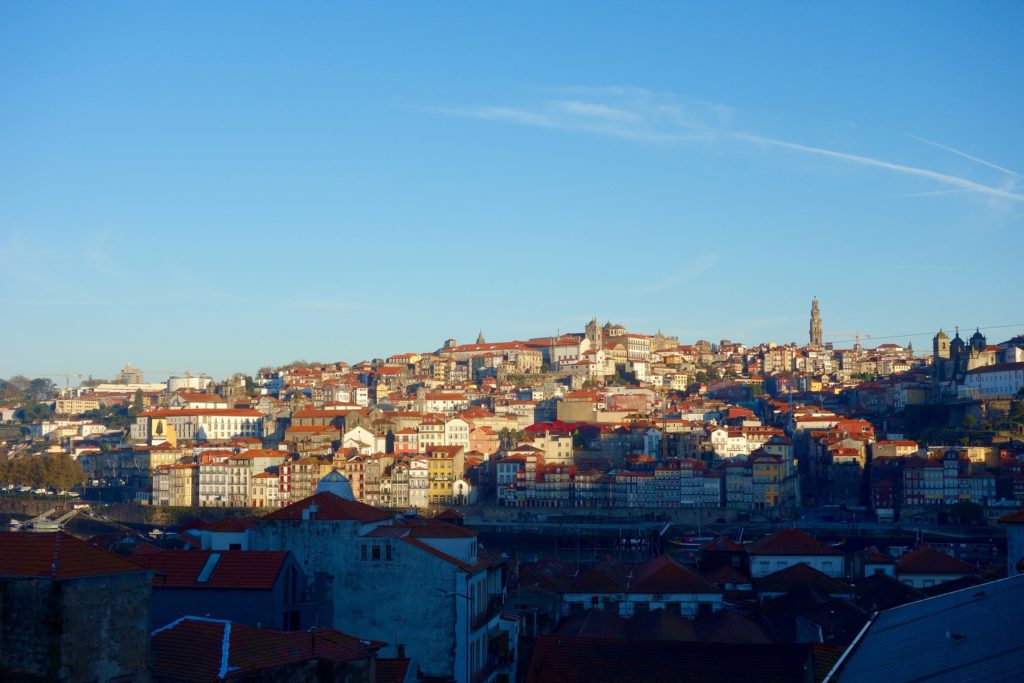 Porto is a… port city… on the coast of Portugal. The Douro River comes in from the ocean and the town exists on either side of the river. Our absolutely gorgeous AirBnb was on the south side of the river, which gave us amazing views of the Old Town on the hill opposite.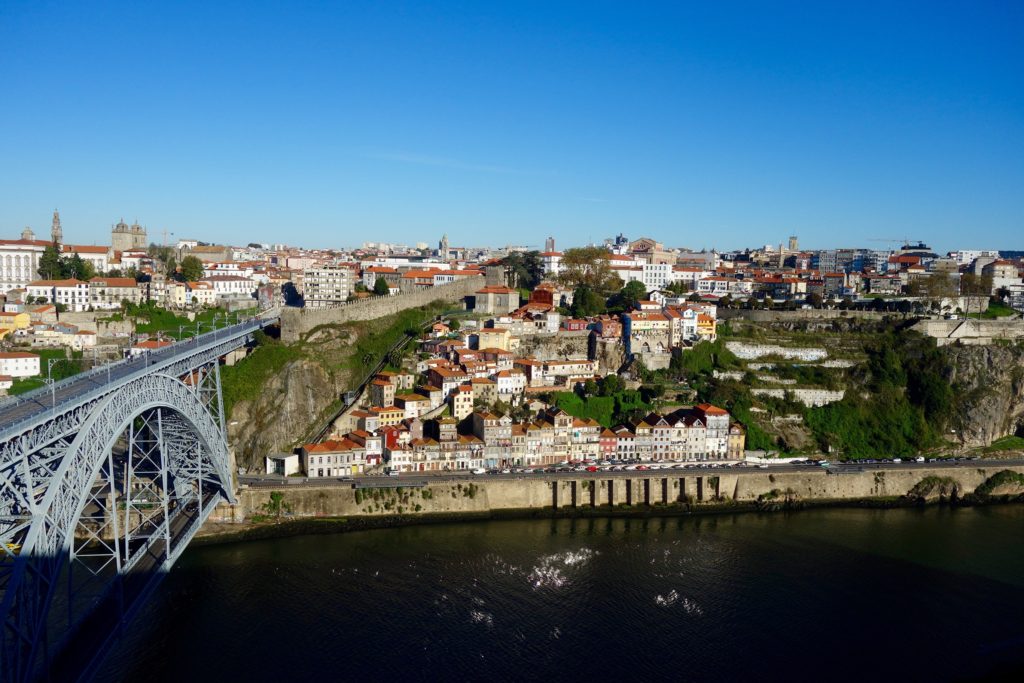 This is the cool bridge that connects the two sides of town. You get a great view from the top, but it's weird being that high and having a tram car roll past you. One day, when we crossed it, the rain that was forecasted suddenly fell from the sky at precisely the moment we had nowhere to go but onward across the bridge. We were soaked to our underwear.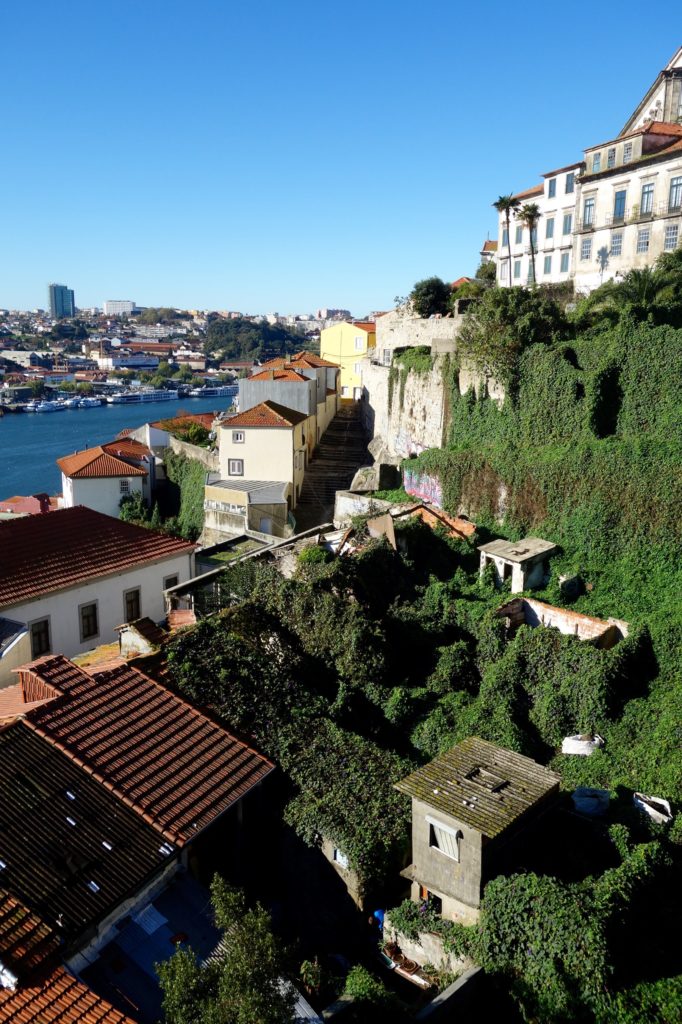 On the north end of the bridge, we looked out over onto this cool scene. A section of buildings had fallen down and been taken over by nature. At first I hardly noticed the underlying structures, but if you look closely you can see the layout of rooms with no ceilings. If you look even closer, you can see people gardening inside the rooms under a canopy of vines.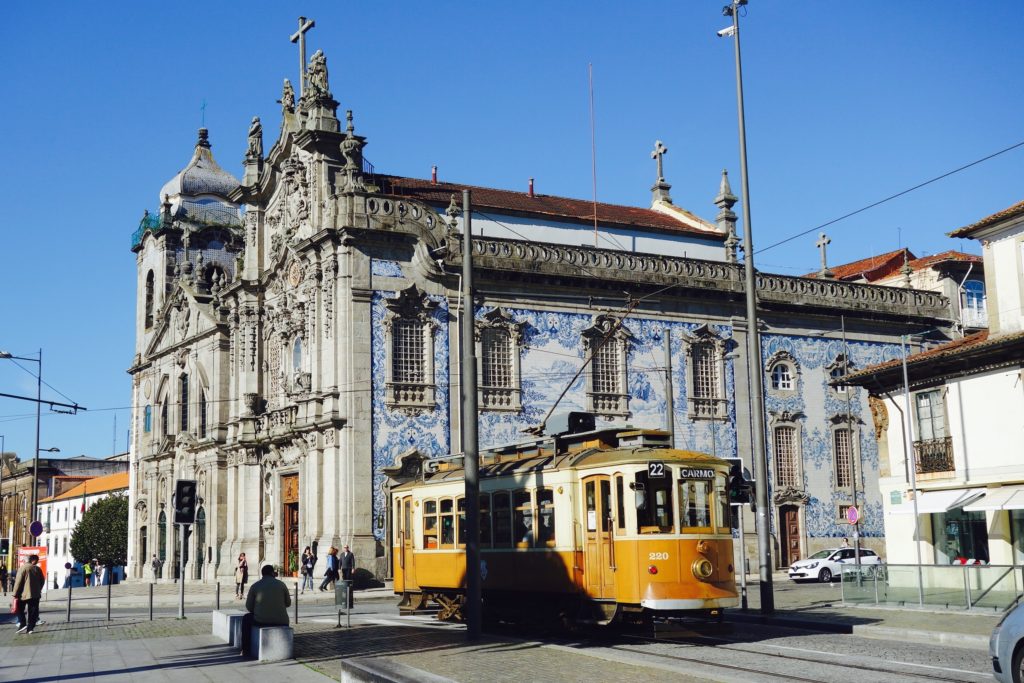 Porto has an awesome vintage tram car that zooms around the streets. Porto does have sort of a timeless feeling to it.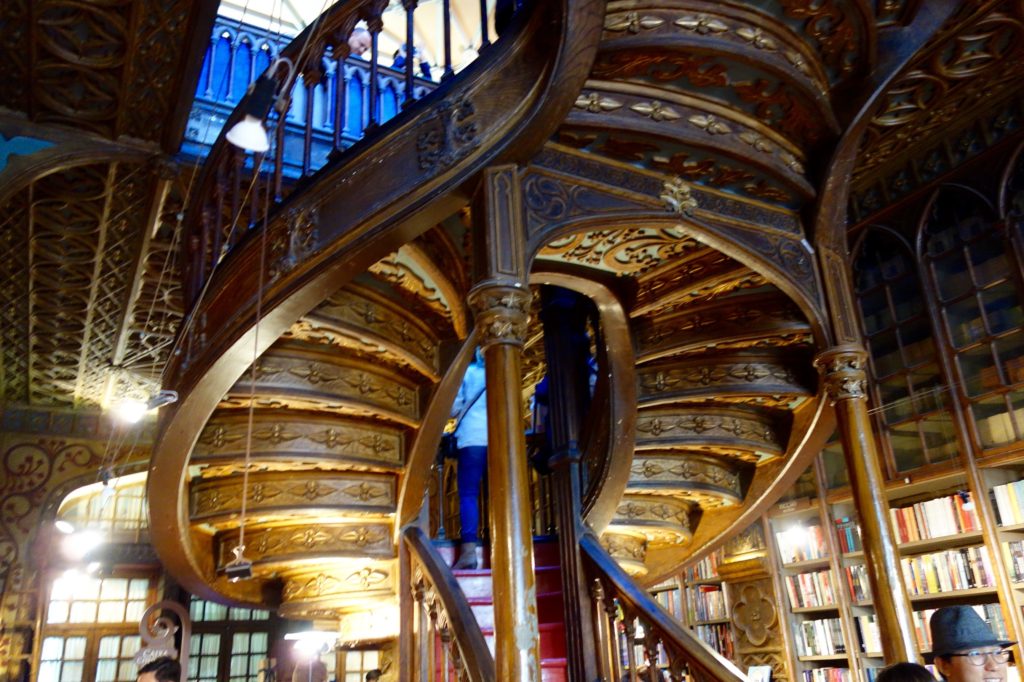 We made a stop at the famous Livraria Lello Bookshop, one of the nicest bookstores in the world, once frequented by JK Rowling. It's pretty easy to imagine how it might have inspired the look of Hogwarts. The staircase swirls and branches in the center of the store. It's gorgeous. And the walls of books still have the original rails and ladders once used to move books around. On the upper shelves, they've left the musty old manuscripts from god knows when to make it all seem that much more magical. It's facade is Neo-Gothic and it's interior is a mix of Art Nouveau, Art Deco, and Gothic Revival. A glass skylight reads "Dignity in Work" in Latin.
The residential buildings in Porto are gorgeous. Many are tiled, most have red ceramic roofs. However, he local economy in Porto is flagging, and unfortunately, many buildings are falling into disrepair and a surprising number are abandoned all together.
The Porto Cathedral, Sé do Porto, is one of the cities oldest monuments. I'm not sure when the tiles were added, but I love how Porto seems to have made a concerted effort to spread this aesthetic.
The tiles are in the Azulejo style, which I just googled. It started in the 1500s, had it's Golden Age in the 1650-1750s, and evolved into the 1900s.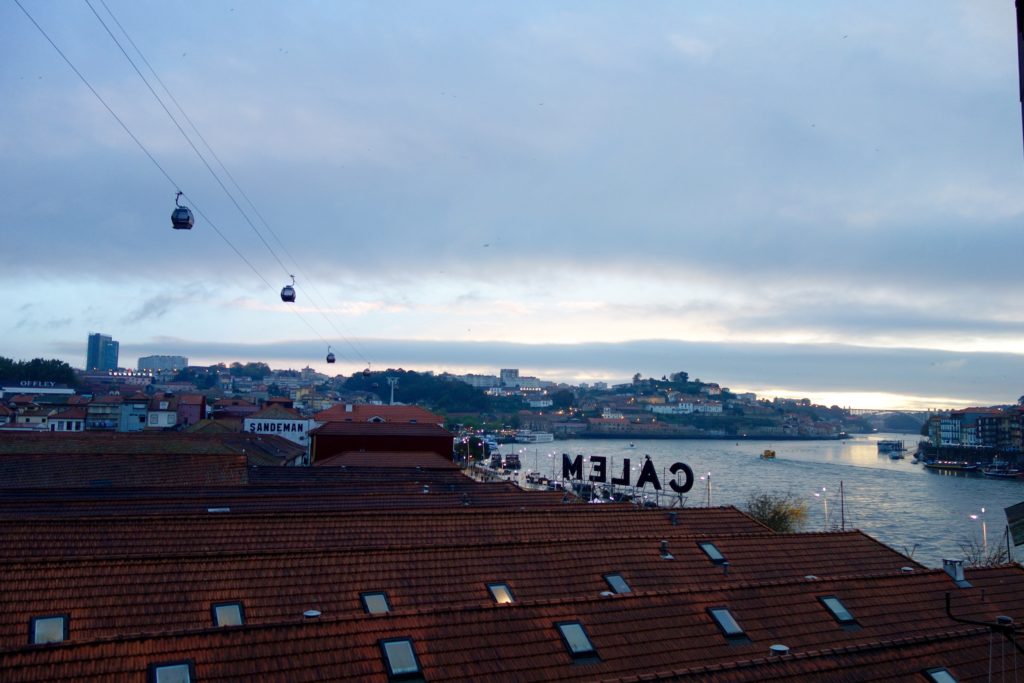 The south side of the river is where all the port distilleries, called "shippers", have been located for hundreds of years. Each distillery has it's name on a Hollywood-style sign, which creates a really cool view. Many of them are open for tours.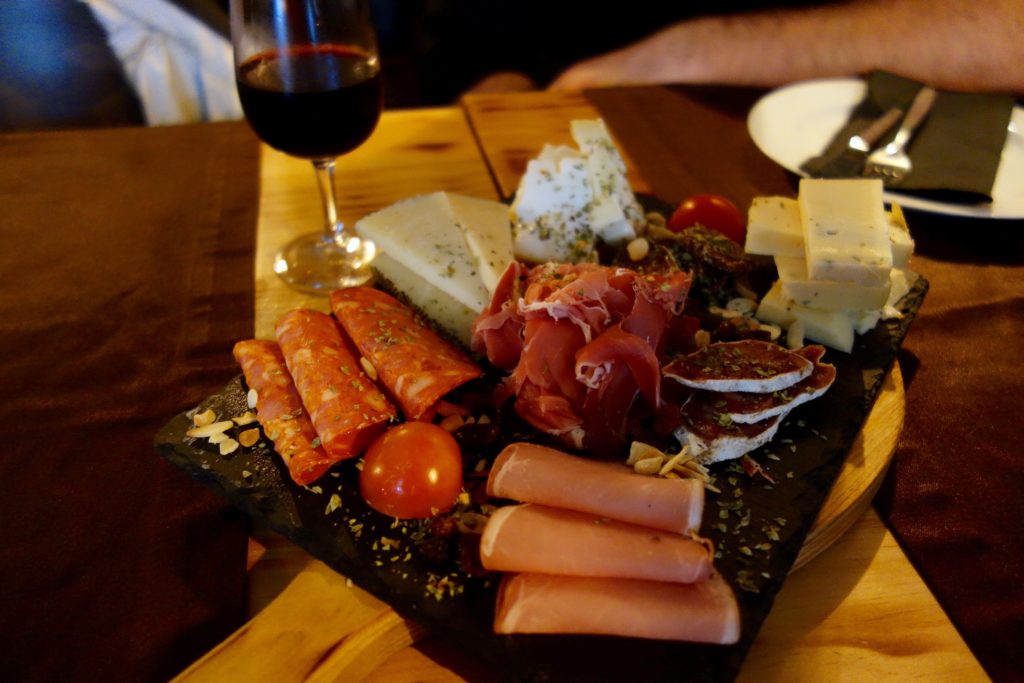 Before our tour, and after we got soaked with rain on the bridge, we stopped for some port and a plate of cheese, meats, and olives. It was as delicious as it looks.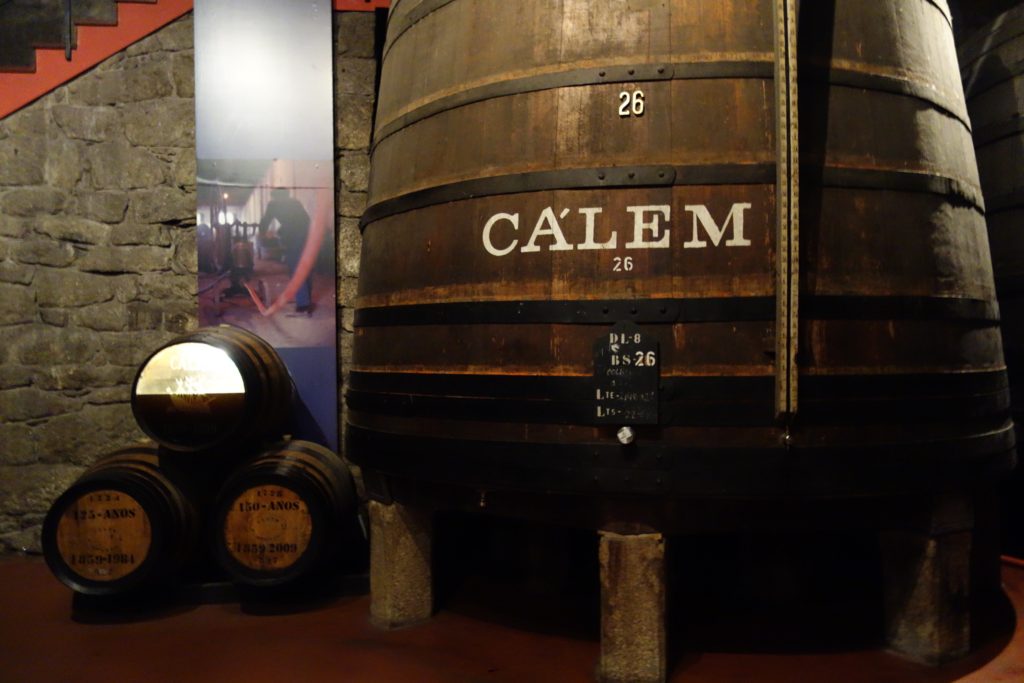 We took a tour of the Calem Port House. These massive oak barrels are restored original. Before the distillery was re-opened in modern times, the building was abandoned and often flooded, floating the barrels to the top of the warehouse.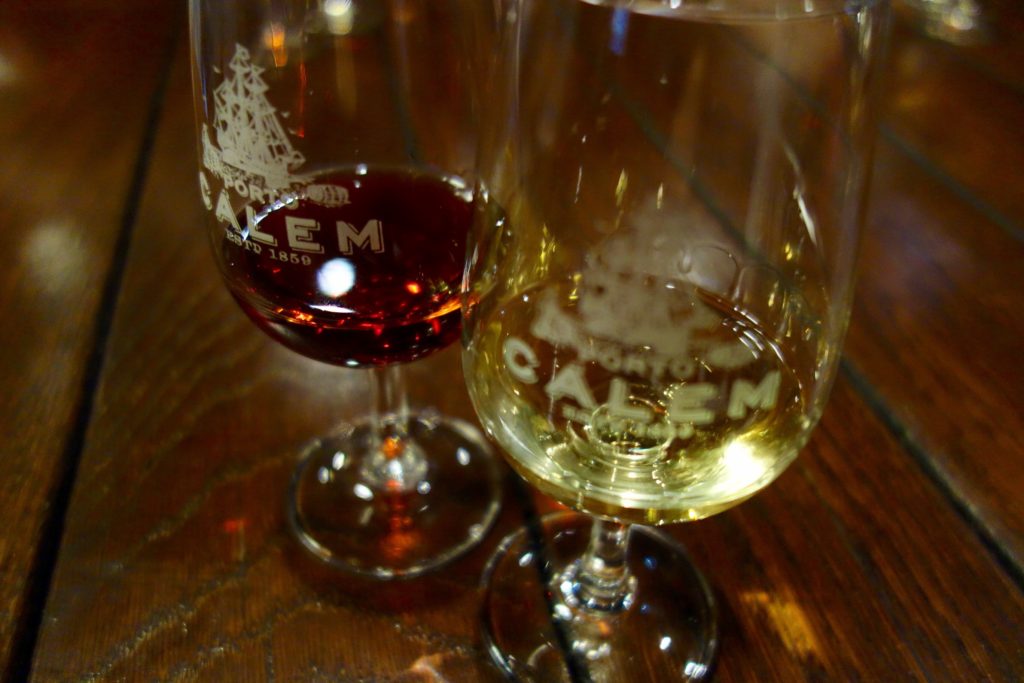 The tour ended with a port tasting. We tried a red port and a tawny port. They are so sweet and delicious. Later that night we got a bottle of port at the food store for only 3 euro or something silly and watched the sun set from our patio. On our final evening, we had a Portini- white port with sparking soda (I think?) at one of the outdoor, riverside cafe restaurants.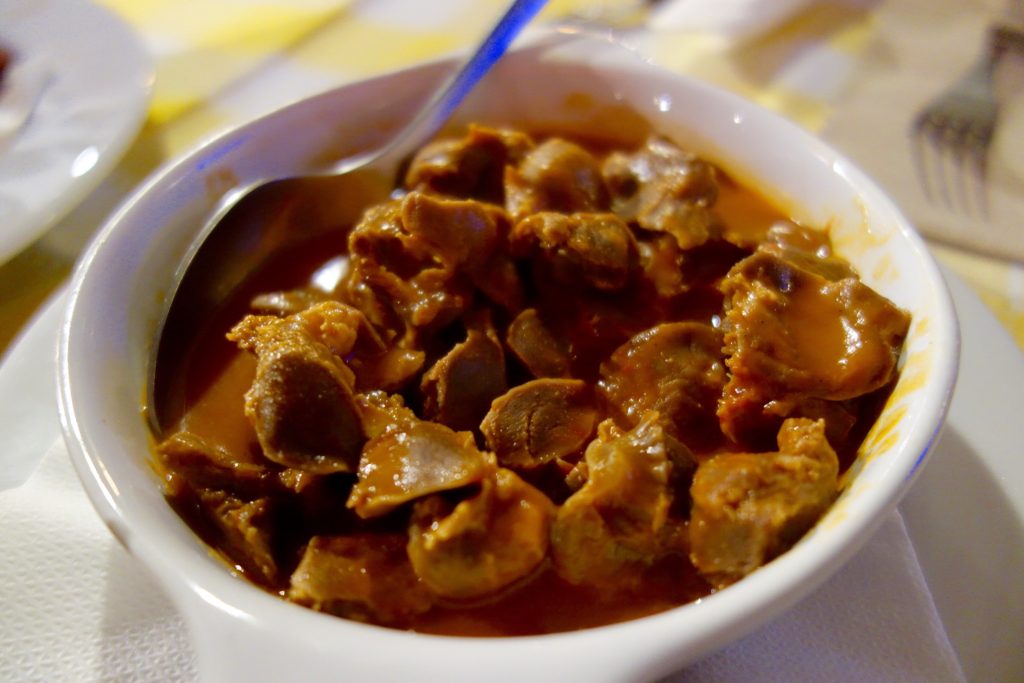 That night, we stopped for more tapas. The waiter at this restaurant asked us if we were from "Trumpland" and then laughed at us. We saw gizzards on the menu, so we knew we had to order it. Surprisingly, they were really good and we cleaned up the plate.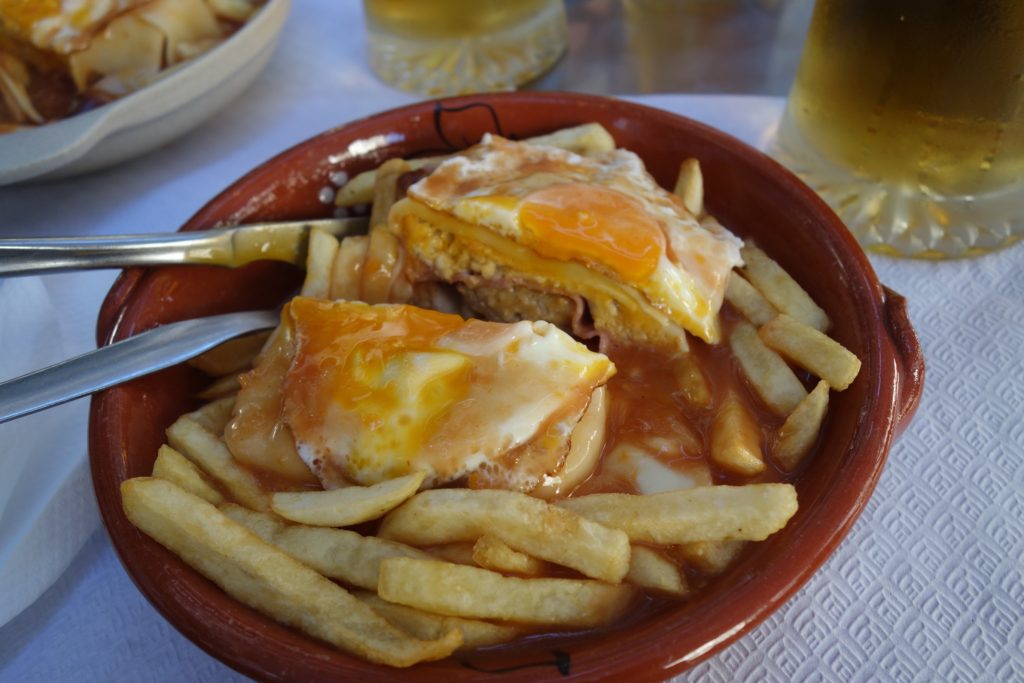 The most important meal we had was the locally famous Francesinha: a layered stack of various meats in a tomato sauce, oozing with cheese and served with fries. It is not a classy meal. In fact, it tastes almost exactly like a Full English if you get the one with beans and chips. It was huge and exorbitant and not even particularly amazing, but great in a way something like this can be great.