Scotland: Arrochar & The Trossachs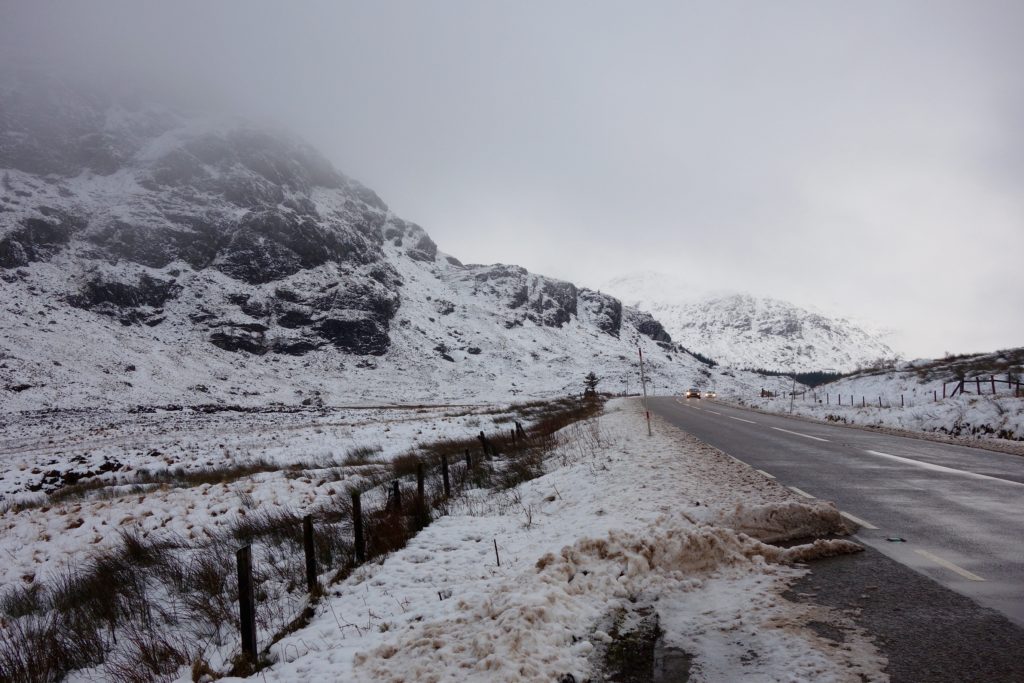 When I picked which village we would spend New Years in, I had no idea I had actually picked the same Loch around which my parents and I had explore via bus tour two years ago. I ended up in the very pleasant experience of retracing my steps. This time in a different season.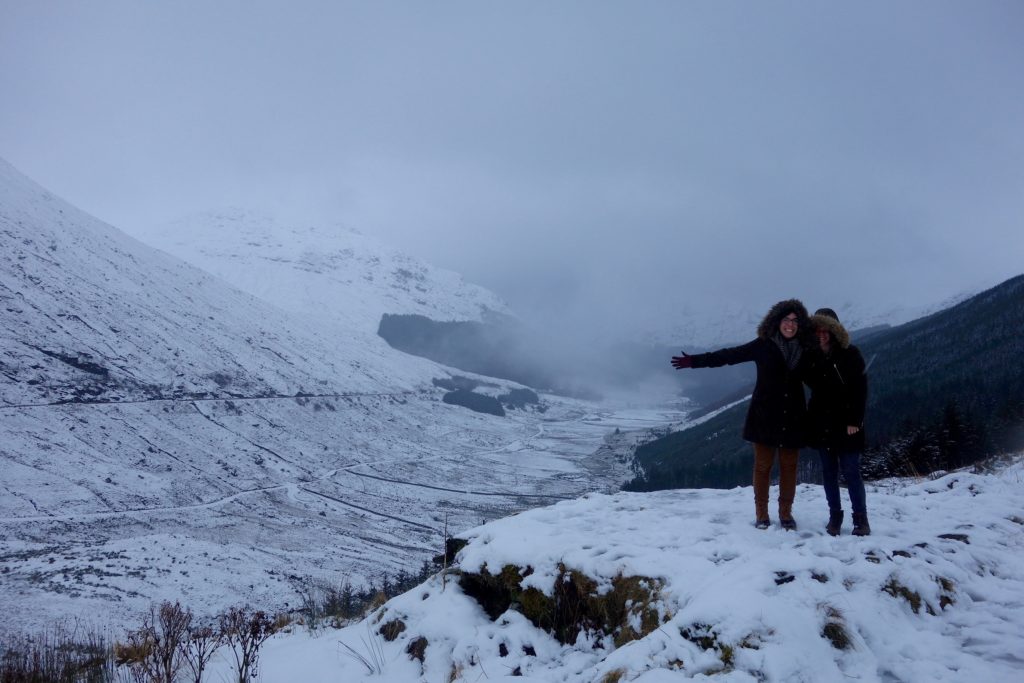 Behold the ancient military road through the Rest and Be Thankful pass. Here I am making literally the same pose in June 2015. It was gorgeous in the snow.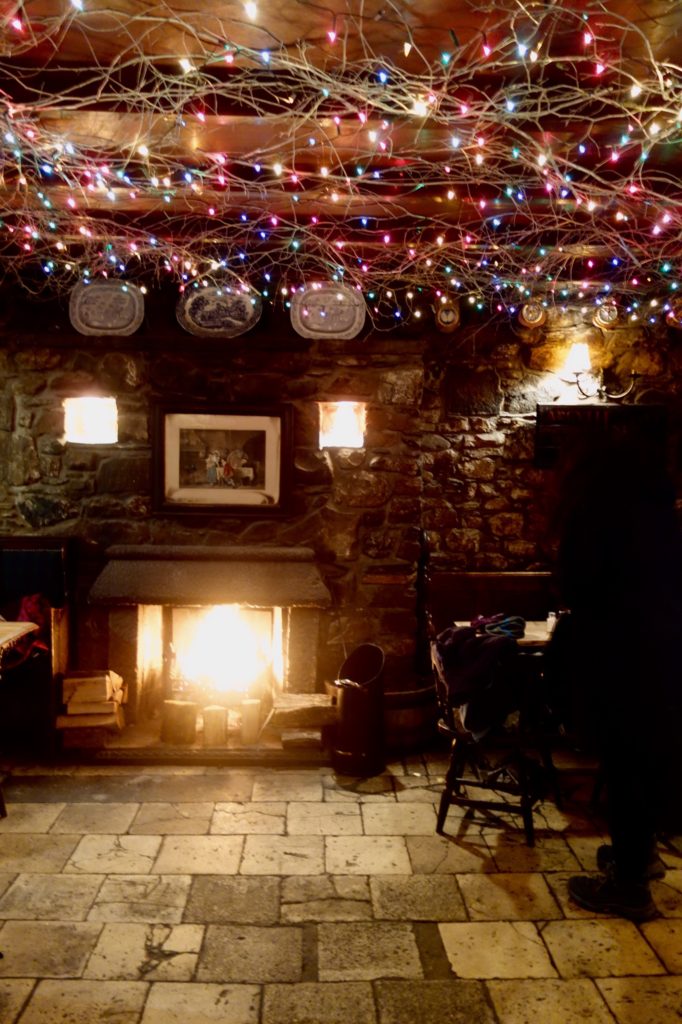 I suggested we visit Invarary because I enjoyed it so much the last time. Specifically, I wanted to revisit The George Inn, which I remembered as being extremely cosy. It was! Fire and everything. I had the neeps tatties and haggis.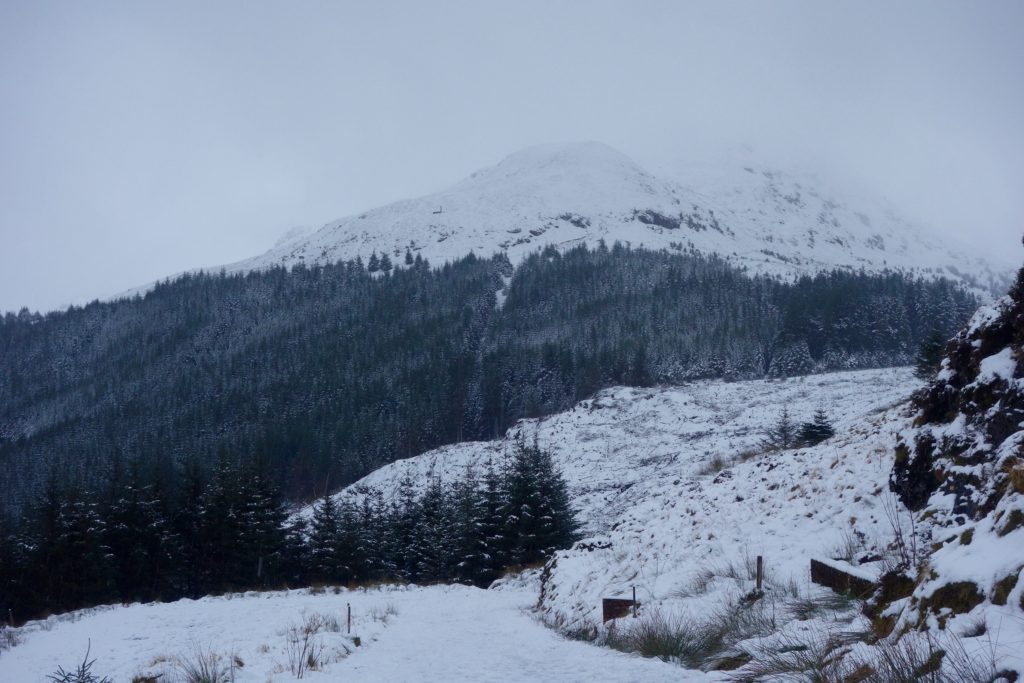 The drive around Loch Long was stunning. I felt like I was in Colorado, if the mountains in Colorado had been worn round.
Arrochar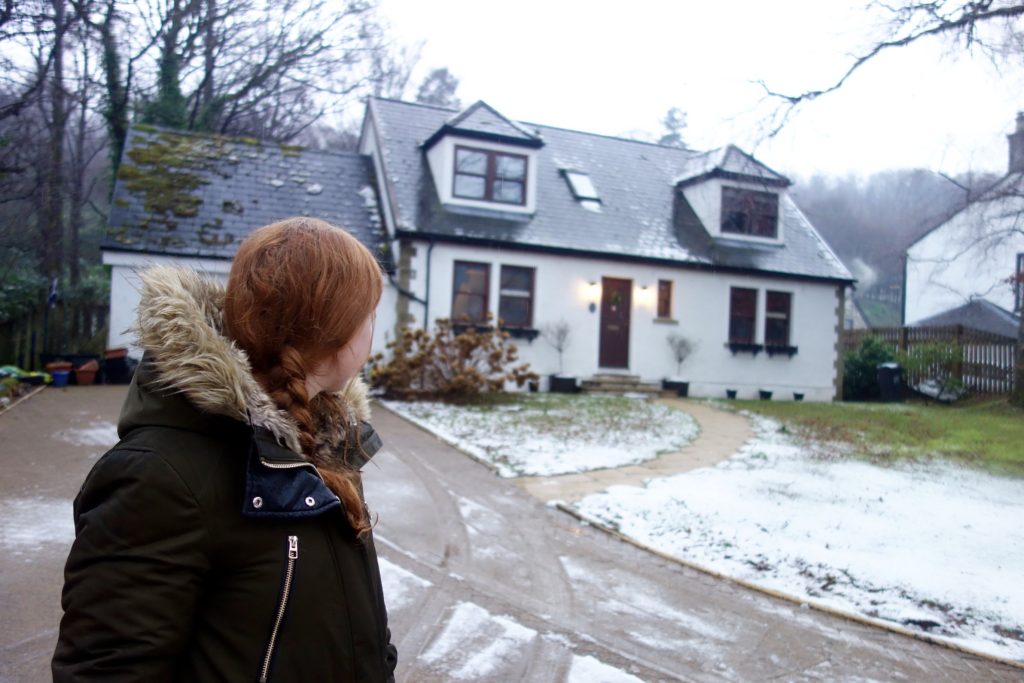 Our Bed and Breakfast was run by this feisty British lady and it was right on the Loch and stumbling distance from the pub.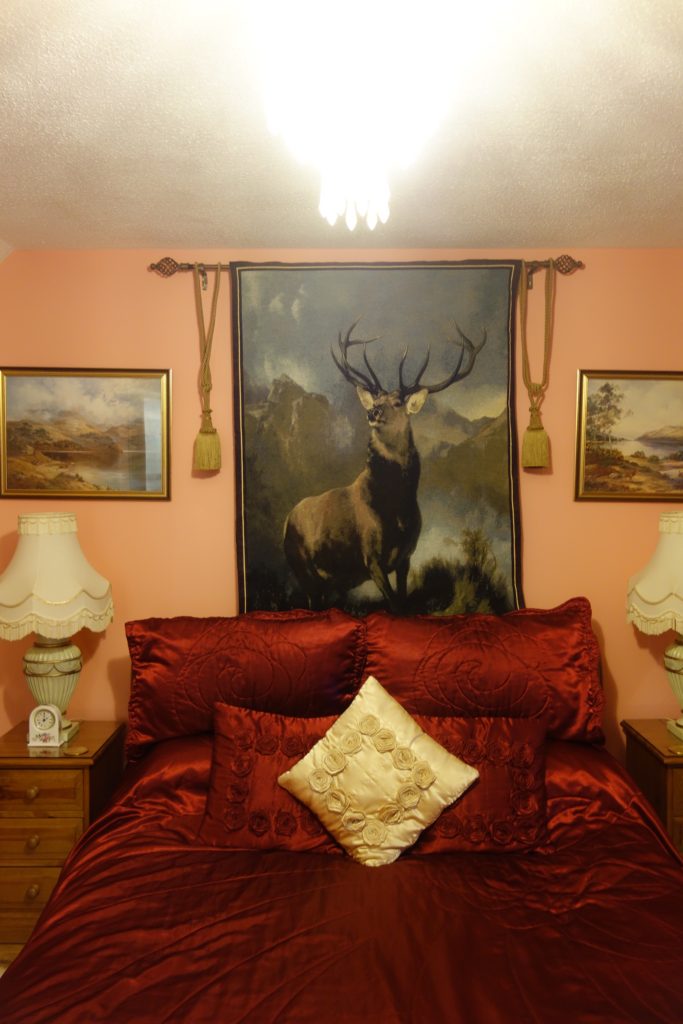 The bedrooms were decorated in marvelous kitsch featuring this dominating stag tapestry. We made excellent use of the floral tea cups and matching tartan house coats.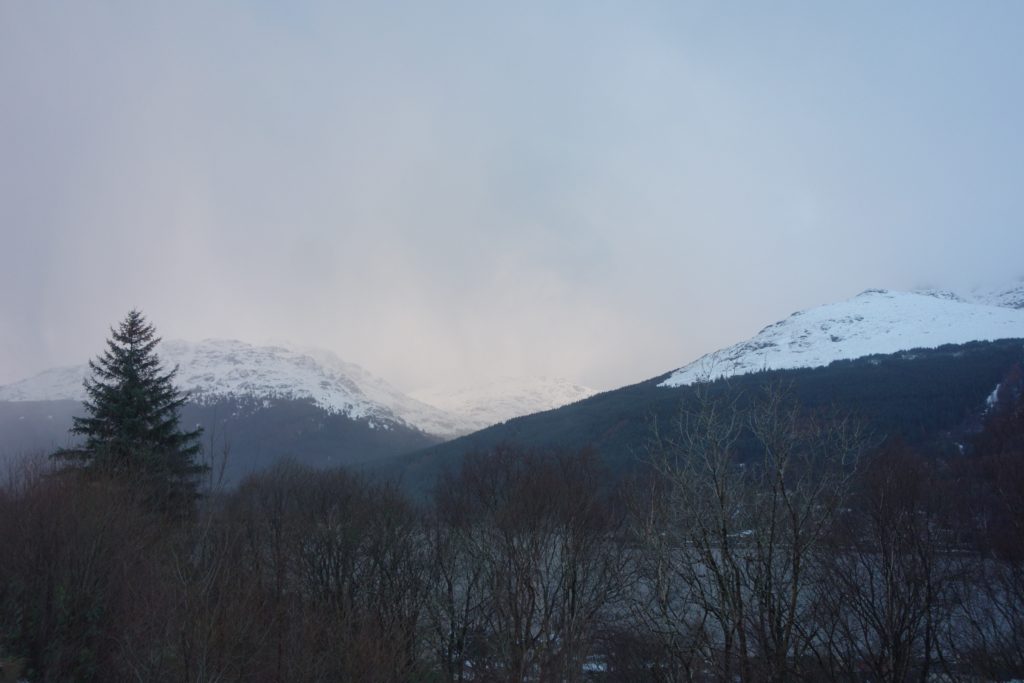 On the first evening, we went for a walk in the slush. My duck boots performed atrociously and even though it was not that steep, I was pretty fearful. Particularly because it was my first real walk on the newly healed ankle.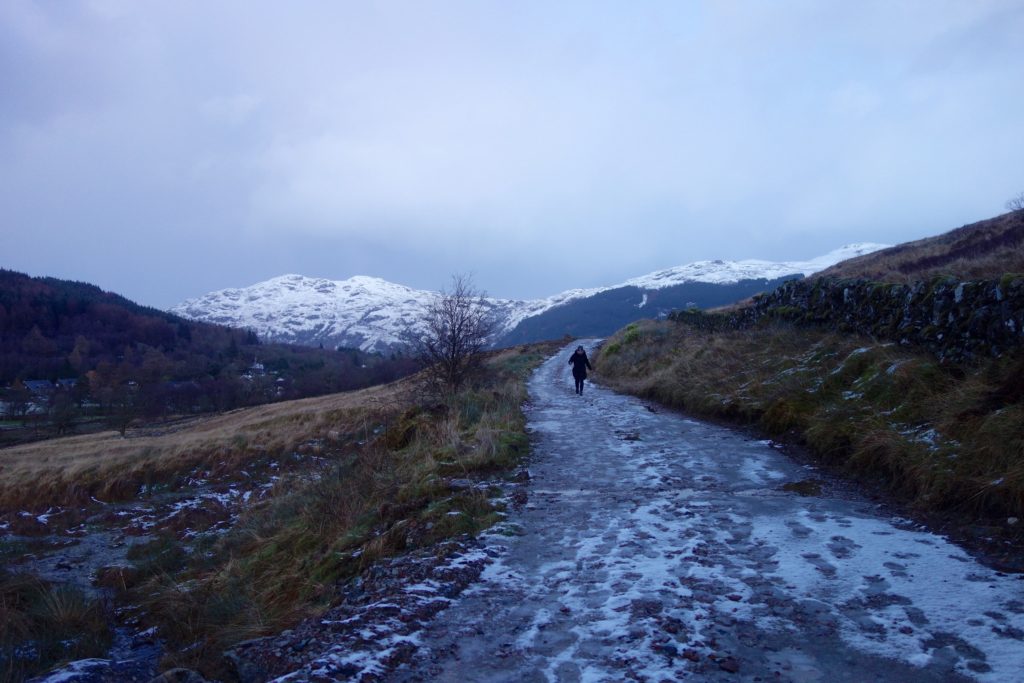 As the sun set, the most amazing thing happened, hardly able to be captured on camera, but the fog around the mountains became thick pink despite the actual sun being behind us.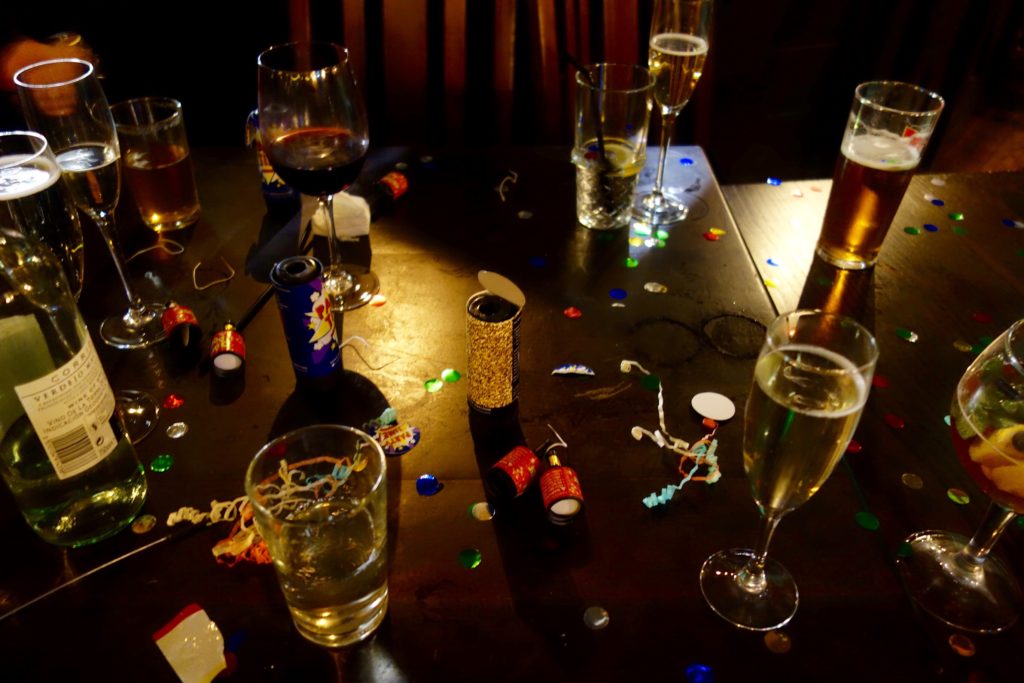 New Years at The Village Inn next door was perfect. We wanted to get away from London and we totally succeeded. It was pleasantly busy but not crowded and once everyone got warmed up, there was drunk and joyful dancing well past midnight. They even shot off some fireworks in the drive way. The entire this was all I ever wanted.
Loch Lomond & Ben Lomond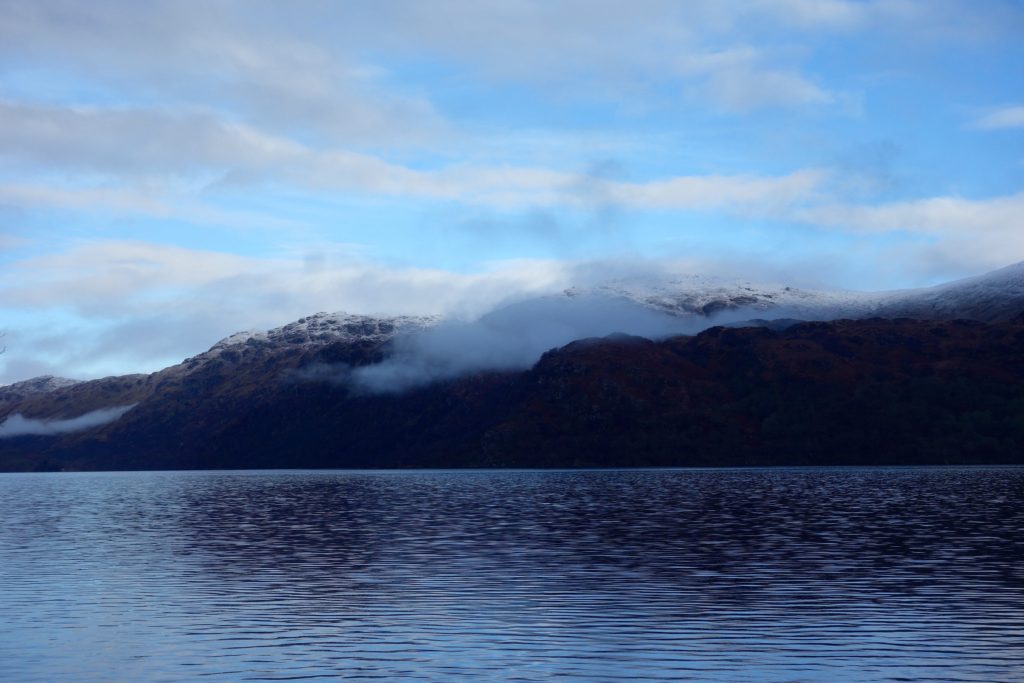 The views from the road around the Trossachs were so beautiful we sometimes drove well out of our way just to keep soaking it in before we'd eventually correct our course.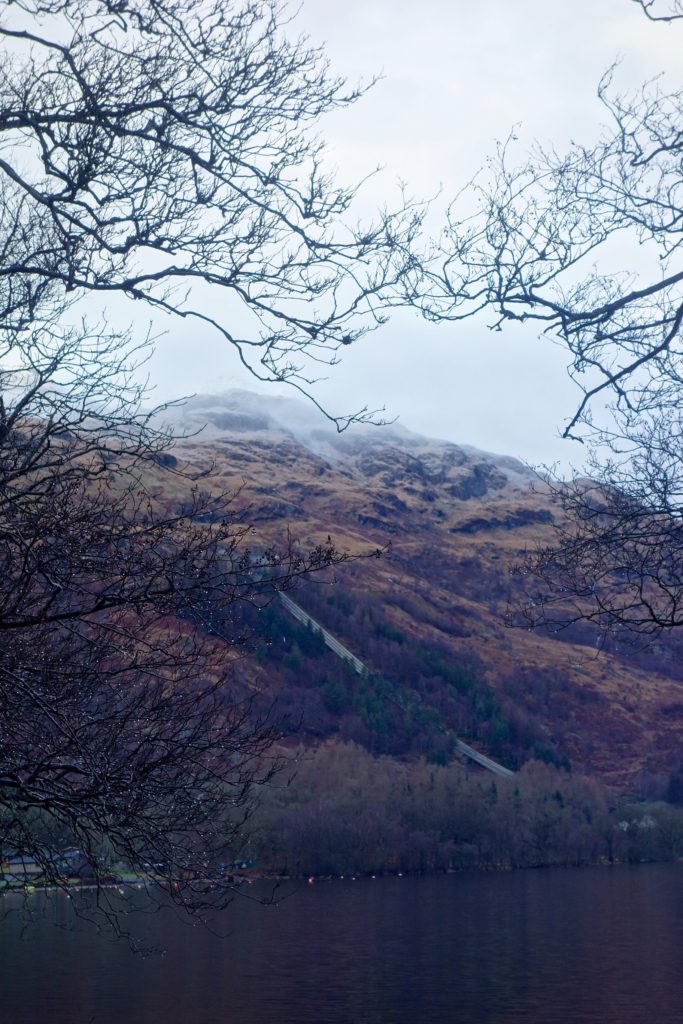 It wasn't always easy to find a good pull off for a photo, but the scenery was so nice it felt like eating candy. It almost hurt to see it.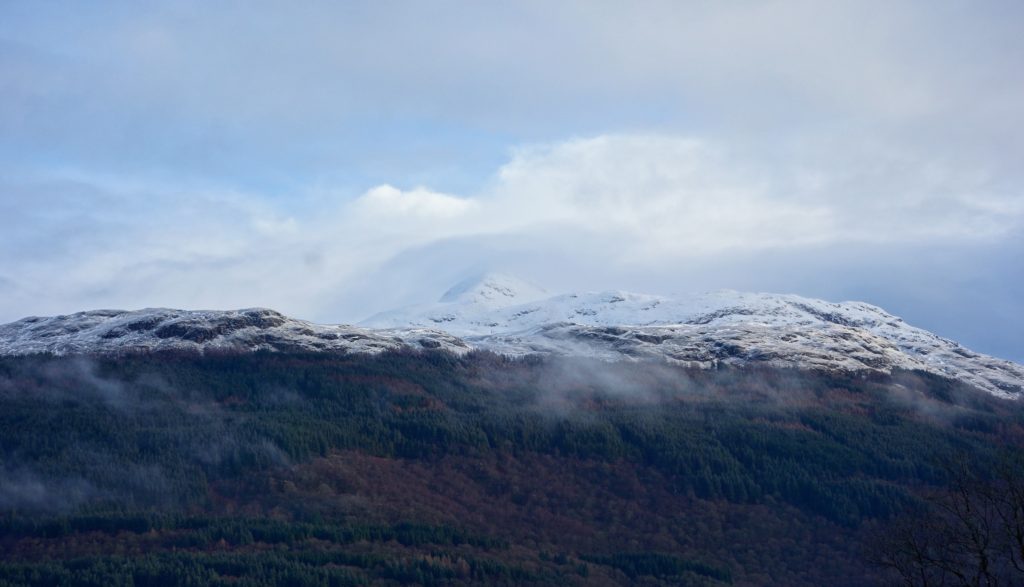 When we were around Balloch, we find the official viewing post of Ben Lomond, the mountain hovering over Loch Lomond. It was warmer today, which made for the awesome gradient of brown to green to snow.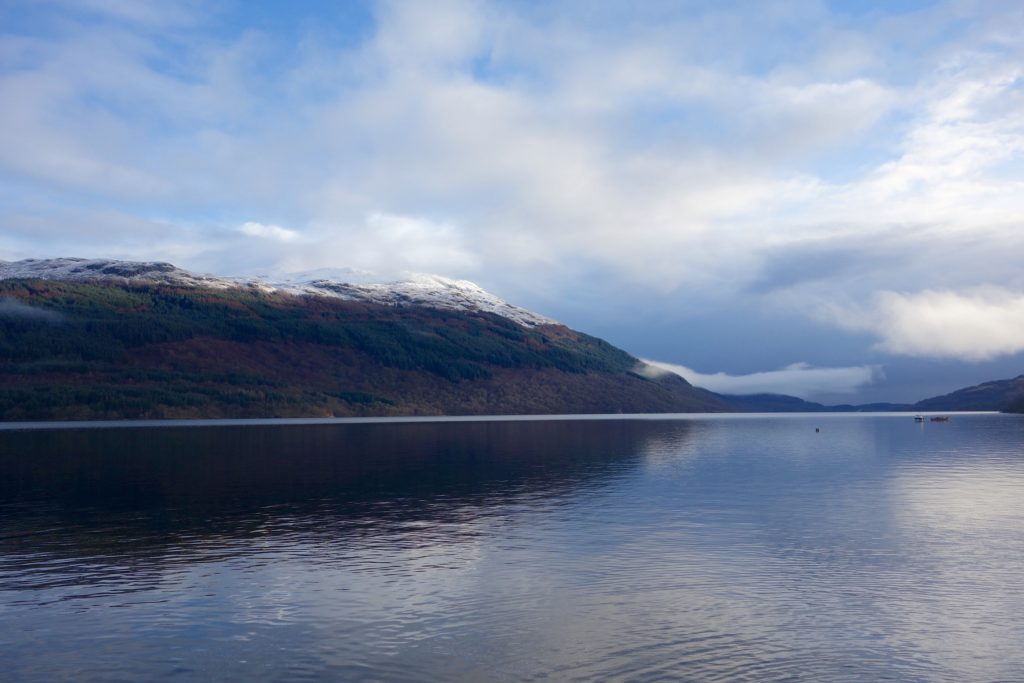 Something about Scotland feels ancient and mystical and alluring despite the mountains not actually being all that dramatic and the weather being totally shit. California is amazing, but god damn if Scotland doesn't have some pull.