Scotland: Loch Ness & Isle of Skye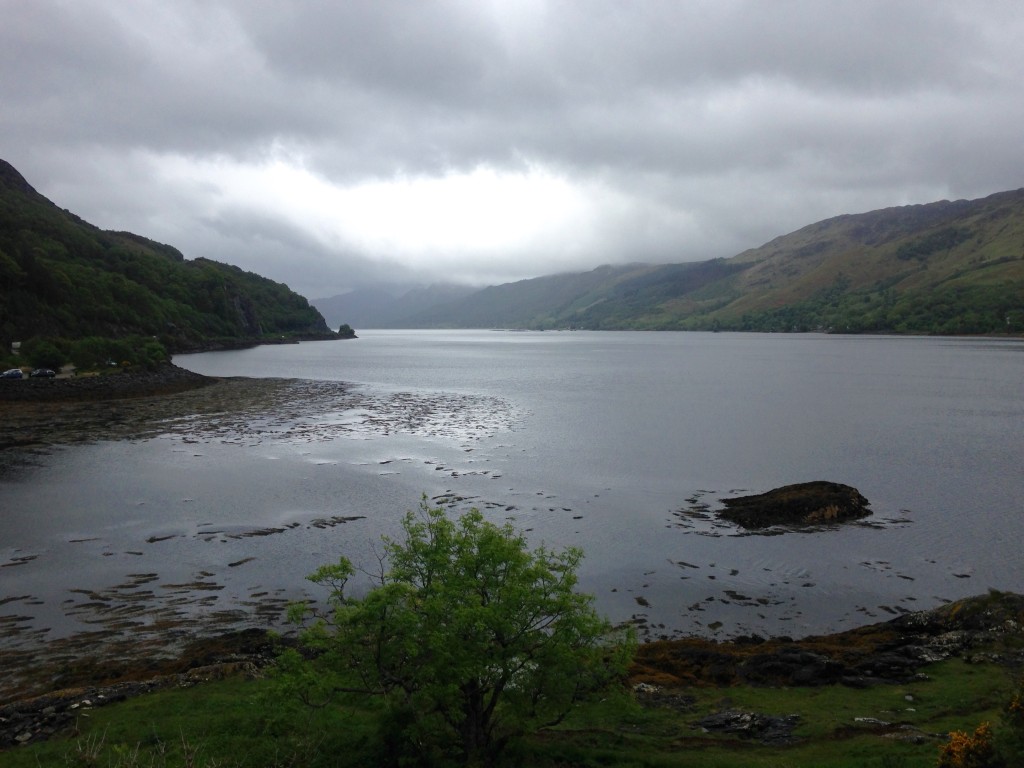 We took a train north to Inverness, a city in the northern Highlands. We didn't spend much time in town because we took a bus to the nearby village of Drumnadrochit. It's right on the shore of Loch Ness and is home to Urquhart Castle.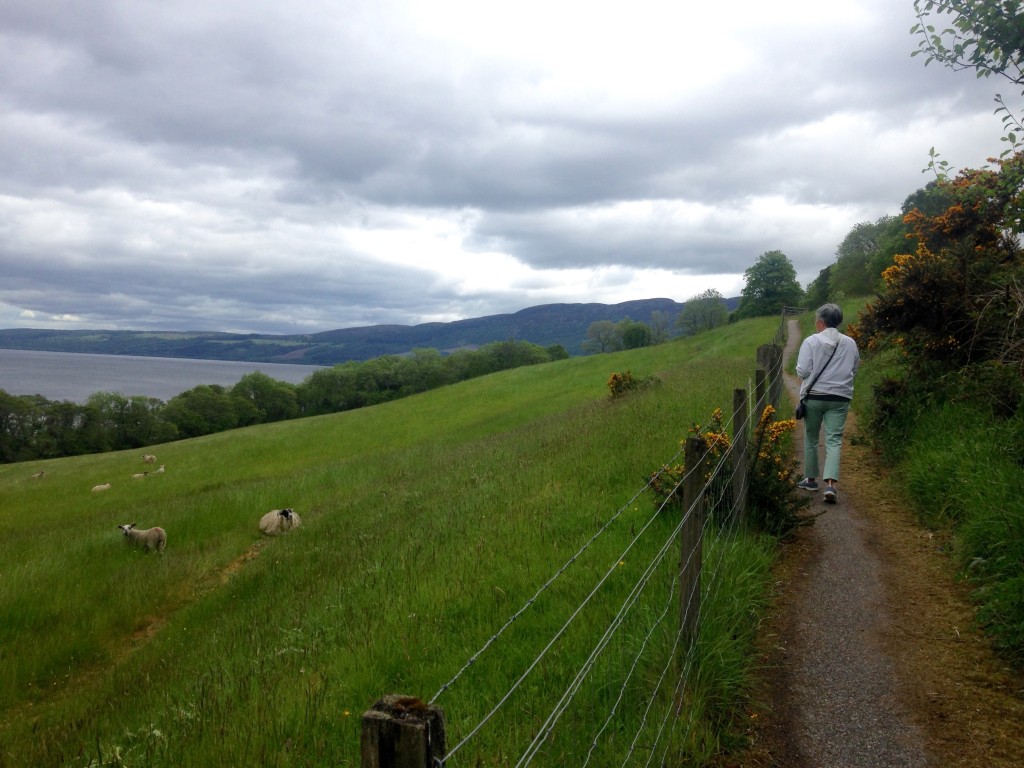 The walk from the Bed & Breakfast to Urquhart was really beautiful. It took about 30 minutes, but had great views of the loch and green hills with wild flowers and sheep. My parents really liked it, which made me happy because this is exactly what I have come to like most about the UK.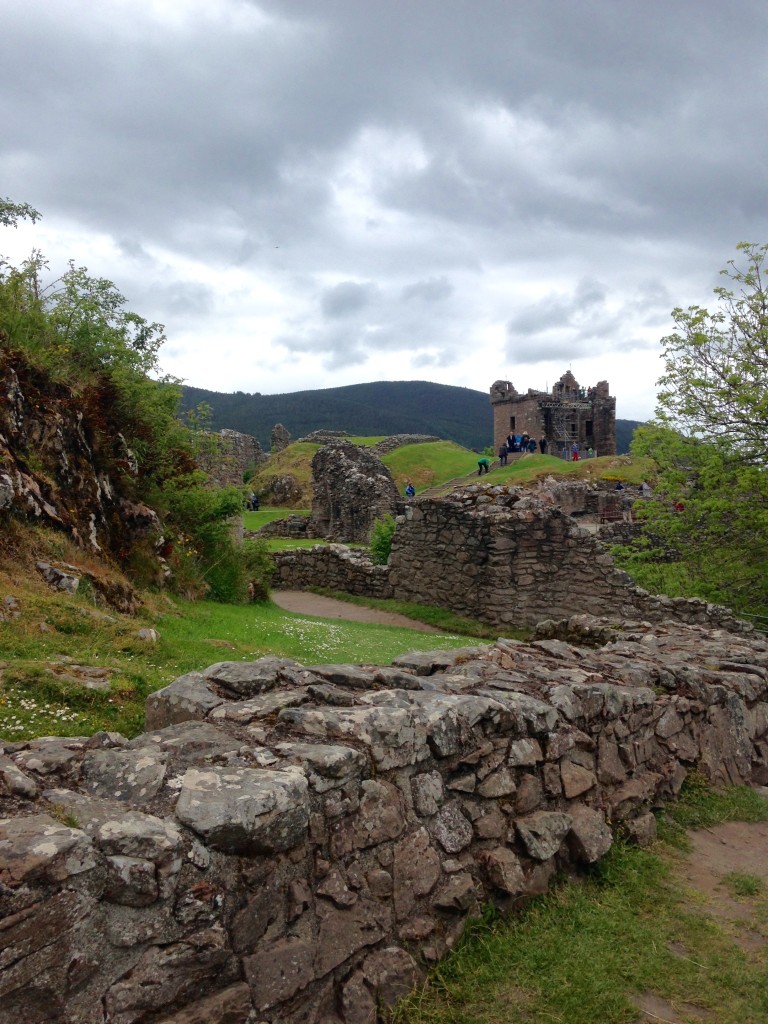 Urquhart Castle is a medieval stronghold that had a very active and bloody military history during the Scottish struggle for independence from England. The coolest thing about this place is the doocot, a dome shaped stone building to keep pigeons for eggs and meat. How neat!
From the top of the castle tower, there is a great view of Loch Ness. It's funny because every little white-cap in the water looks like the Loch Ness Monster. Myths are fun like that. As far as bodies of water go, Scottish lochs are not particularly interesting, but they are dark, dense, and vast. So that makes them pretty neat in their own way.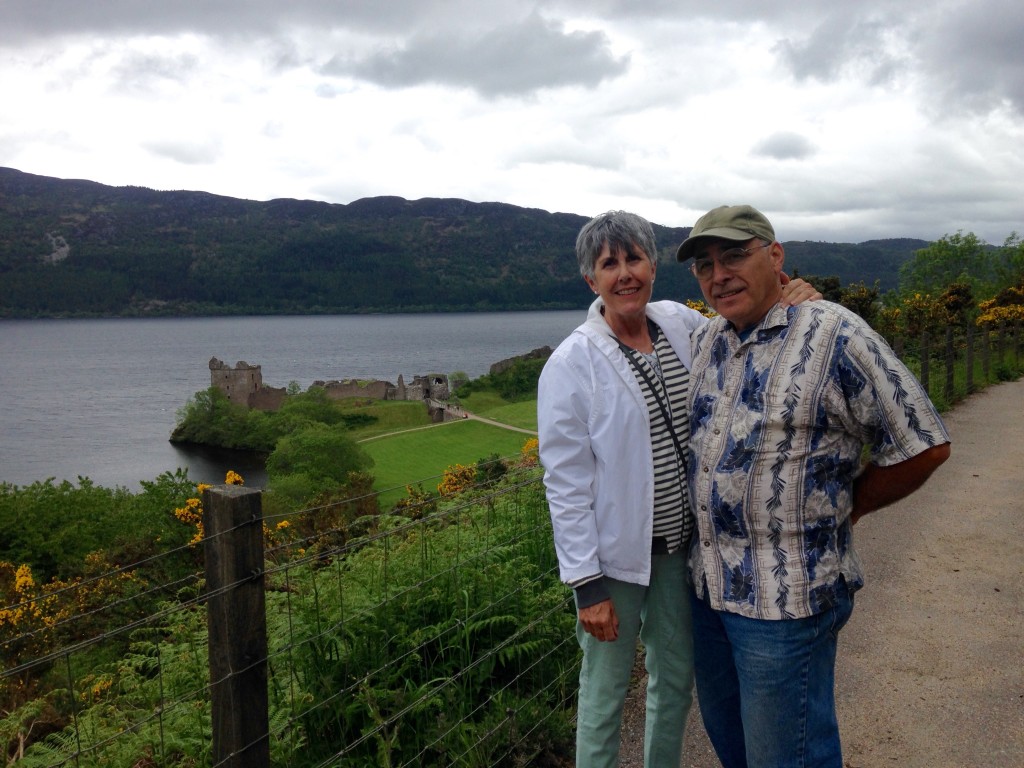 I'm not sure but I think this was my parents favorite segment of the trip.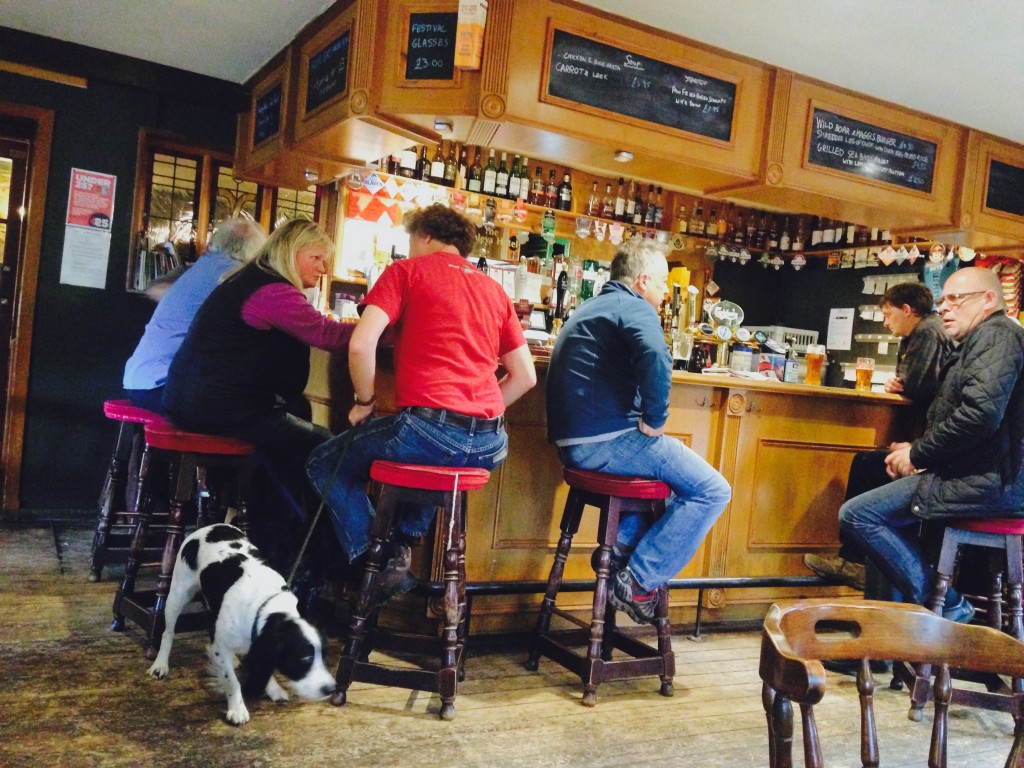 Back in the village, we stopped into the local inn and pub. This was my favorite part of the trip because it was so British. A few old locals around the bar, wooden tables with red velvet seats. My parents were all nervous and made me go to the bar to order for them. Within a minute I've got the locals talking and they are suggesting ales to drink. We drank the local Loch Ness brews: Darkness, Bitterness, etc.
Soon enough we are all in a big conversation, at one point a dude fell over and my dad helped him off the floor. One guy says he is the man who shot the most recent Nessie footage. I wasn't sure if he was lying but when he broke character to say they paid him £3k I kind of believed him. My dad loved this.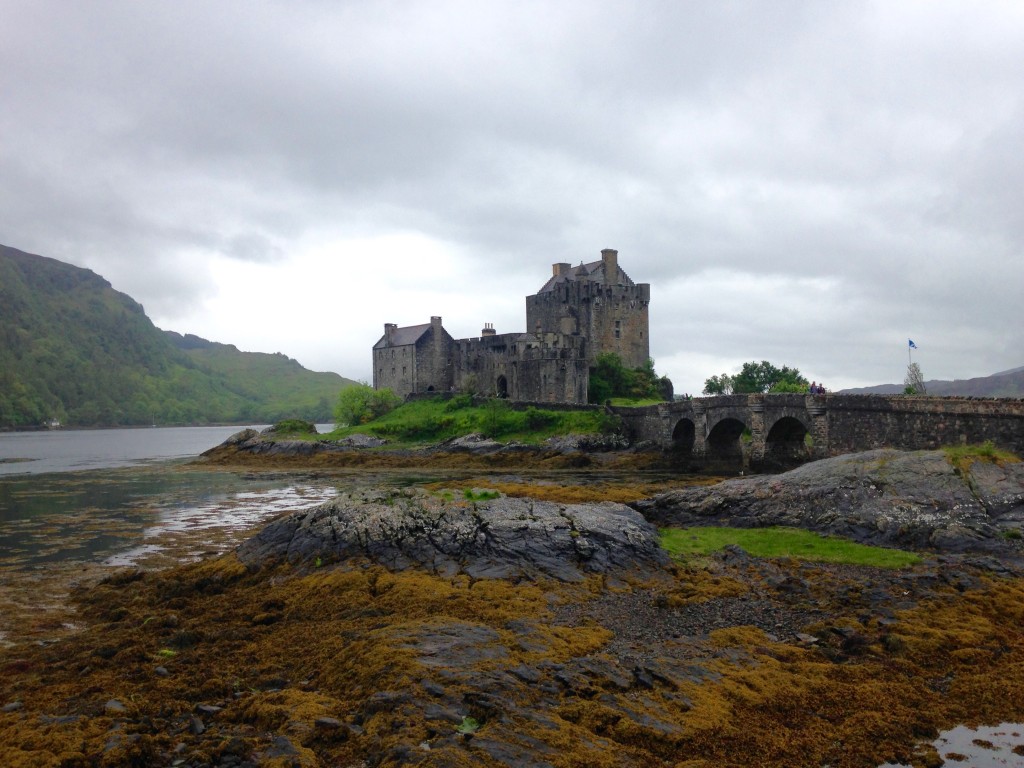 We stopped at Elien Dolan Cadtle.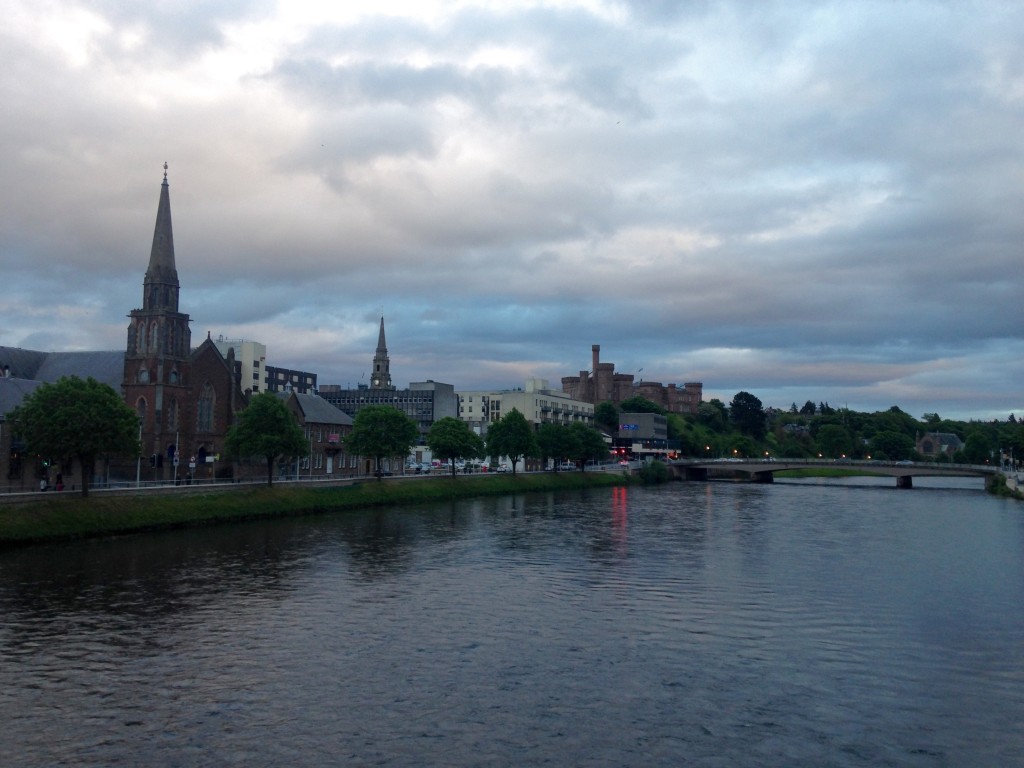 Back in Inverness for the night. So far north I don't think it ever got totally dark. I remember it being super bright when I woke up at midnight.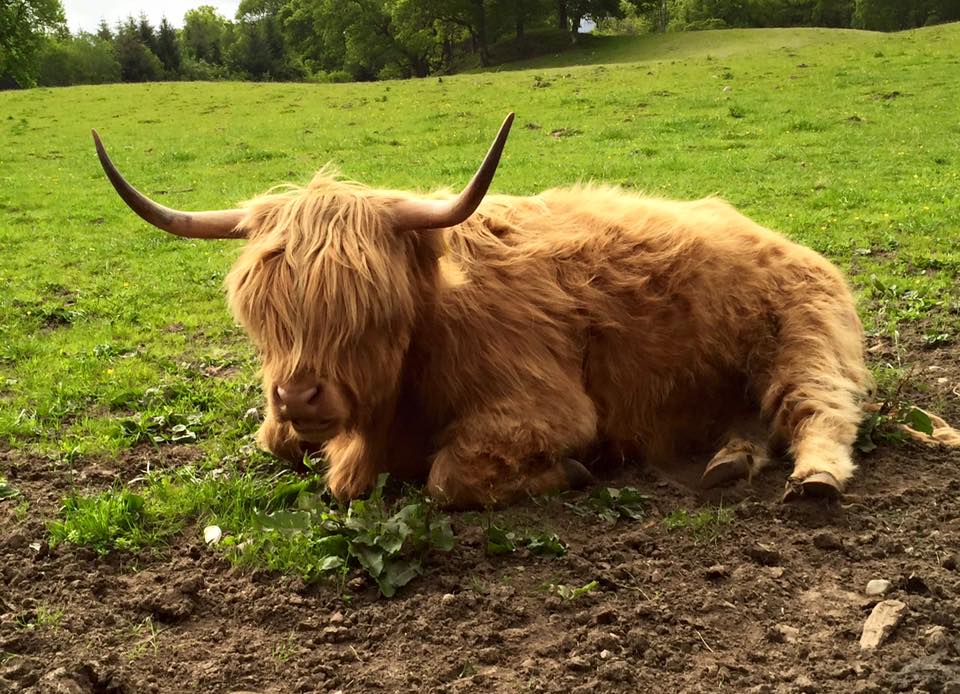 We got to see Highland Cows a few times. Or Hairy Coos as they call them. They are the best and the weirdest things alive.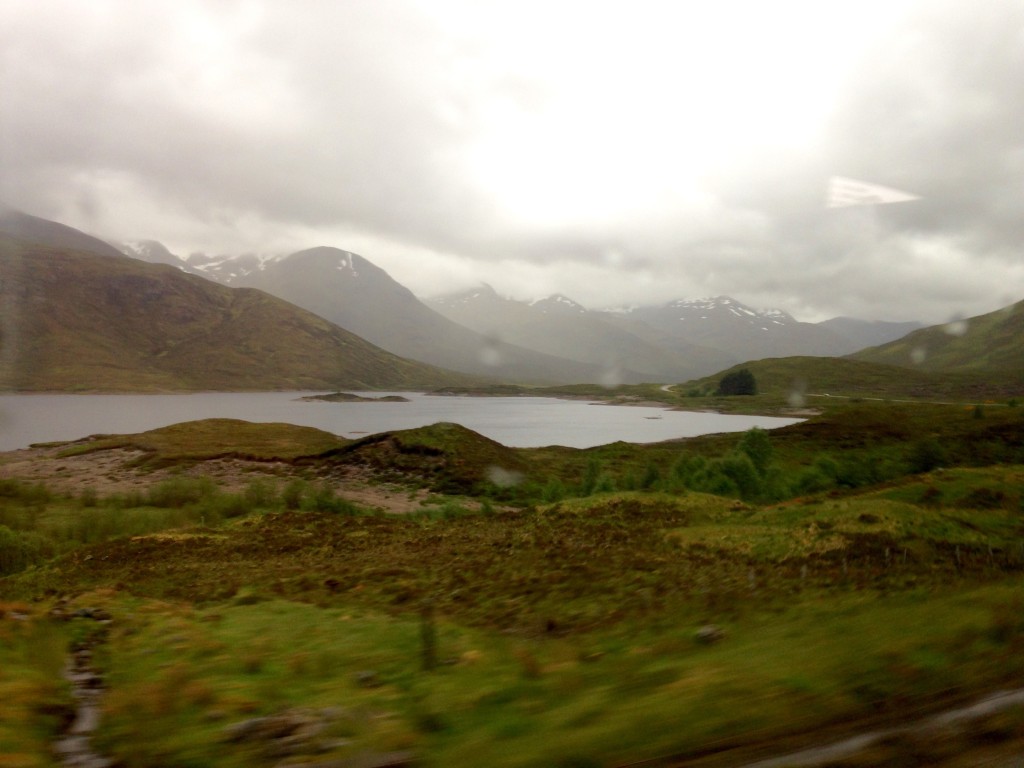 Our second bus tour through the northern Highlands was really pretty. The nature really starts picking up around here. I'd love to come back and hike one day—- bagging the Munro peaks is a goal of many people. It's something like 200+ mountains over 3k ft.

On the Isle of Skye, we drove past the filming location of Shell Cottage, then we stopped for 45 minutes by the port to have a look around. There were sheep everywhere and even cows (literally) running down the road. Out over the water you could see distant hilly islands shrouded in fog. It was really beautiful and mysterious. I ran along a public 'right of way' trail (that cuts through private farms) up a big hill for a while trying to get a better view of the distant peaks, but by the time I got there the fog had overtaken them. It was a beautiful place. I'd like to take my hammock and rain fly back there sometime and walk around the hills by myself. Put bagpipe music on my iphone.