Scotland: Western Highlands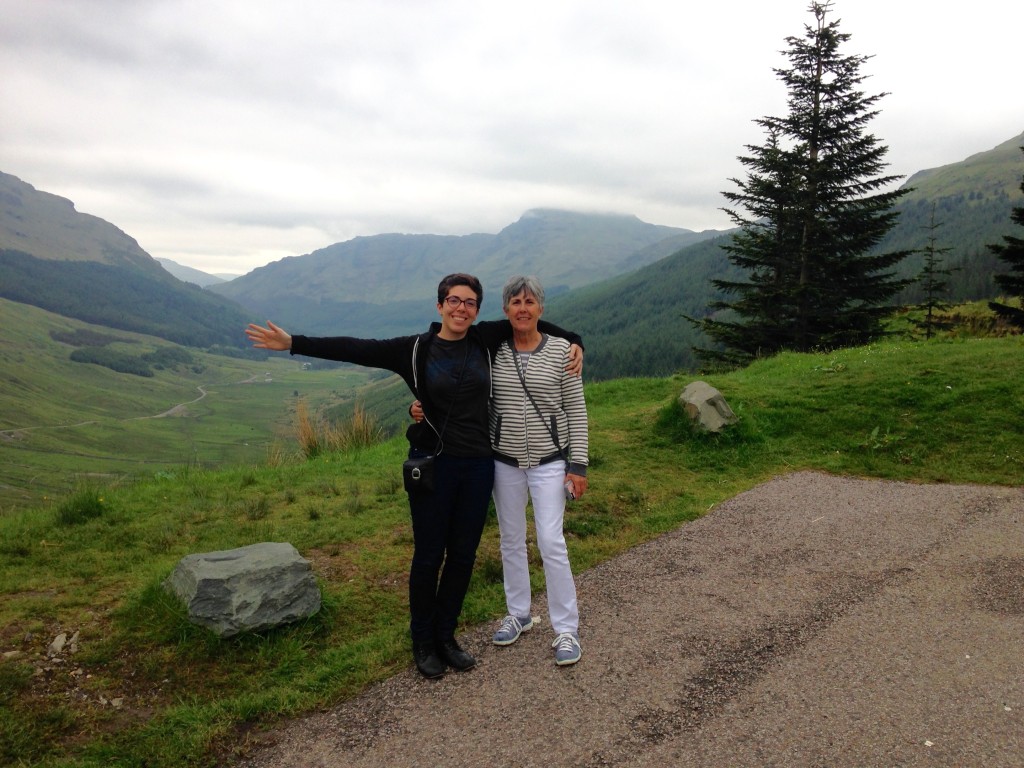 From Edinburgh, we took a guided bus tour into the Western Highlands. It was a lot of time in the van because the tour does a loop from the East to West coast, stopping a lots of lochs and castles along the way. The picture above is at the Rest and Be Thankful pass, a location named by a group of soldiers who were so happy to reach this valley they carved "rest and be thankful" into a rock.

Our first stop was Doune Castle, a ruined castle shell that was used as a location for Monty Python. I learned that castles were actually warm and cozy places during their heyday and the current cold stone is misleading.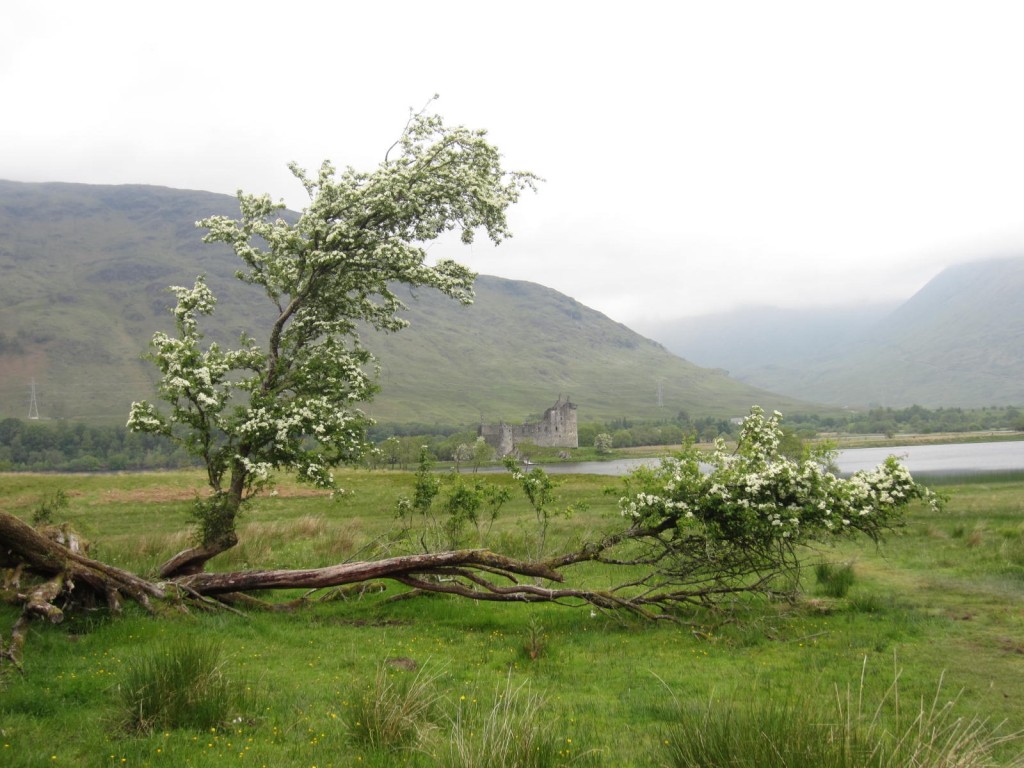 We stopped for photos at Kilchurn Castle, a ruin in the middle of a lake. It was very pretty, but too far away to capture on camera.

This photo stop at Loch Lomond was really beautiful. It's the largest lake in Scotland, I think.

For lunch we had some time to explore Inveraray, a coast town with a pretty little port. I had a scotch pie, which is filled with haggis (I think) and covered in baked beans. British food might not be fancy, but I like it.
Inveraray is a super cute little two-street town. We had a beer in a typical pub and my dad really liked it. We had to drag him away. We scoped out a whisky store and your typical tourist shops.
Finally we stopped in a village called Luss on the western shore of Loch Lomond. It's an adorable little village with tiny cottages with flower gardens. We walked around a bit, explored an old church yard, and saw a huge swarm of midges.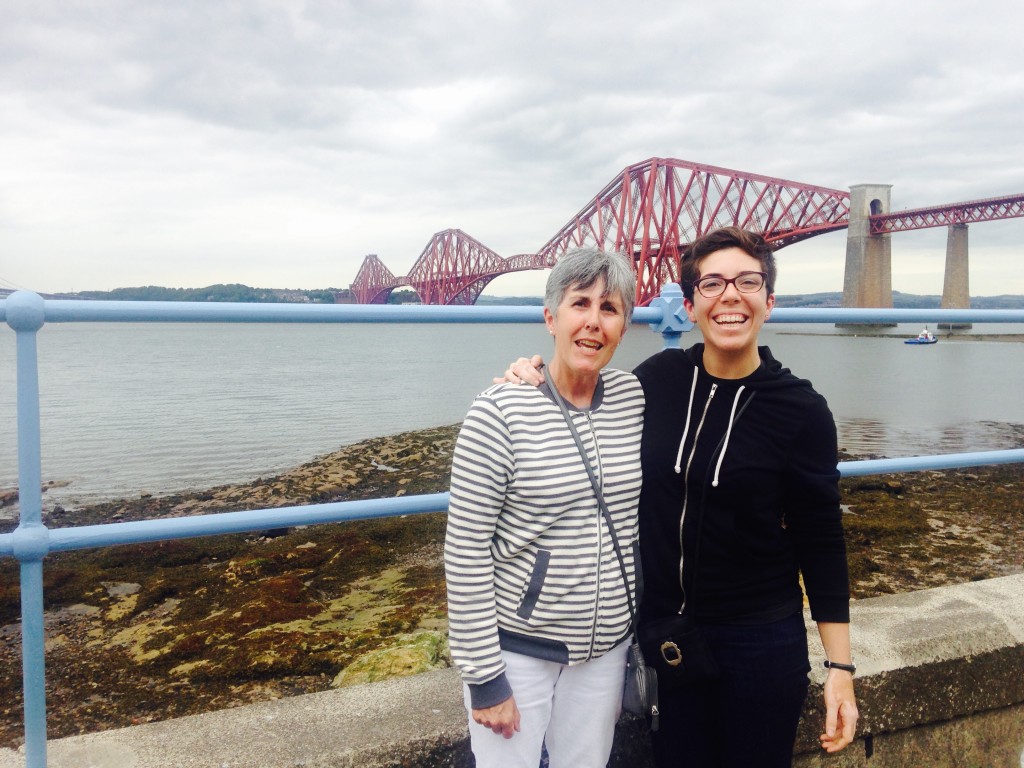 On the way back to Edinburgh, we stopped for a picture in front of this big bridge. I think 17 people died making it or something, it's really cool and is important for engineering reasons.