Slovakia: Hiking in the High Tatras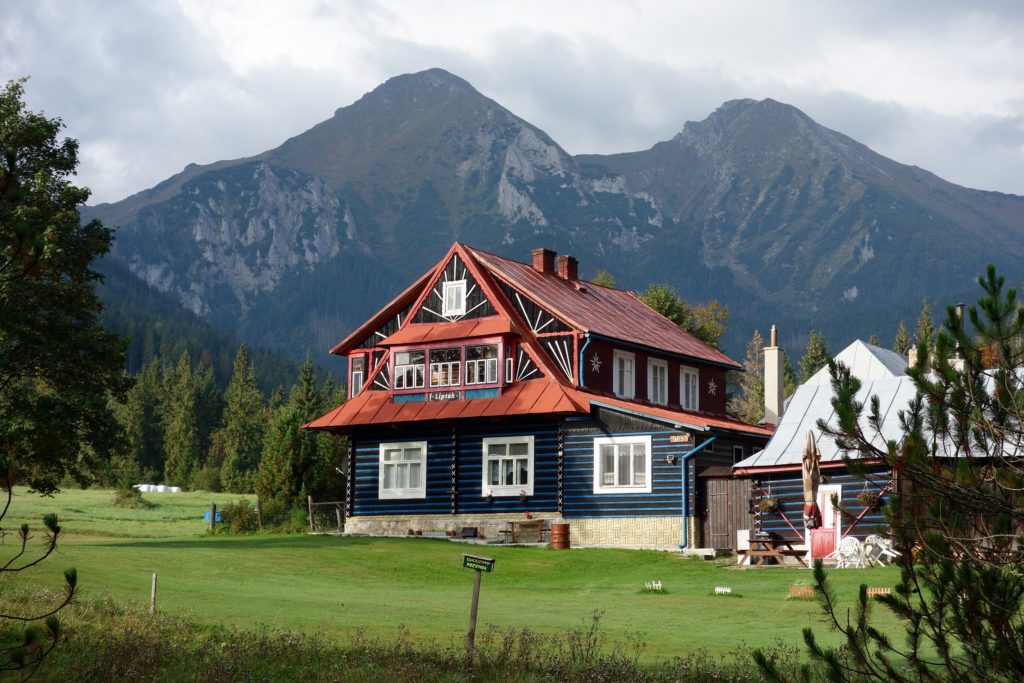 I came to Slovakia because I was desperate to hike somewhere interesting on my own. Despite a rainy weather forecast, I decided to hit the trail anyway. The High Tatras are perfectly set up for solo-hiking, it's well marked, there's transport at the trailheads, and there are lodges along the way to stop or stay at.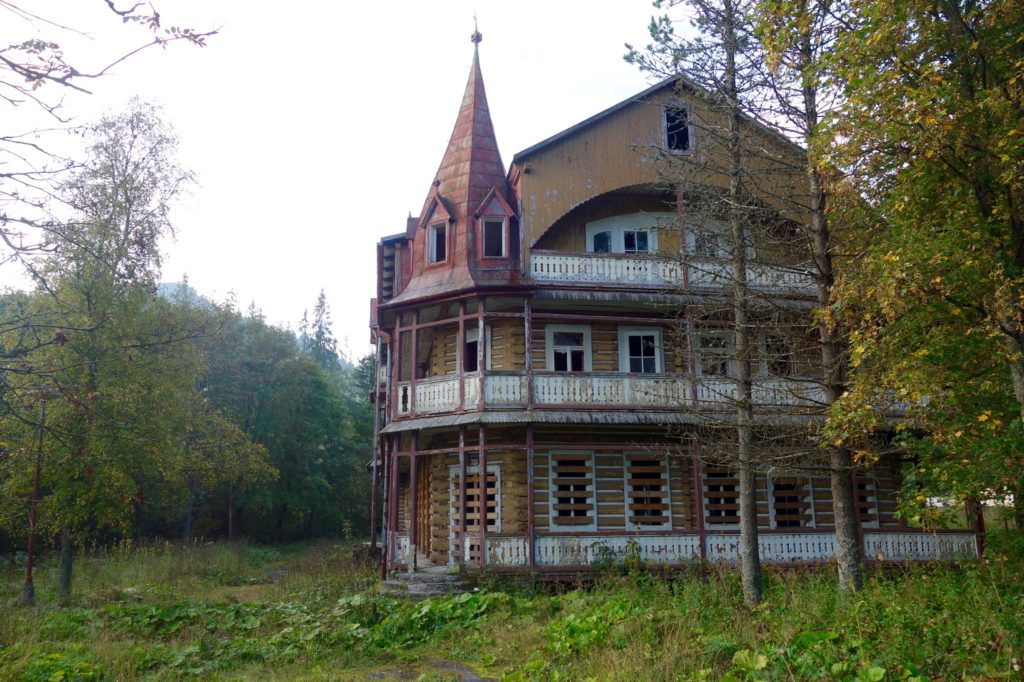 This strange old house is the marker for where the trail starts off the main highway. It seems abandoned, but the kooky Slovakian architecture shines through.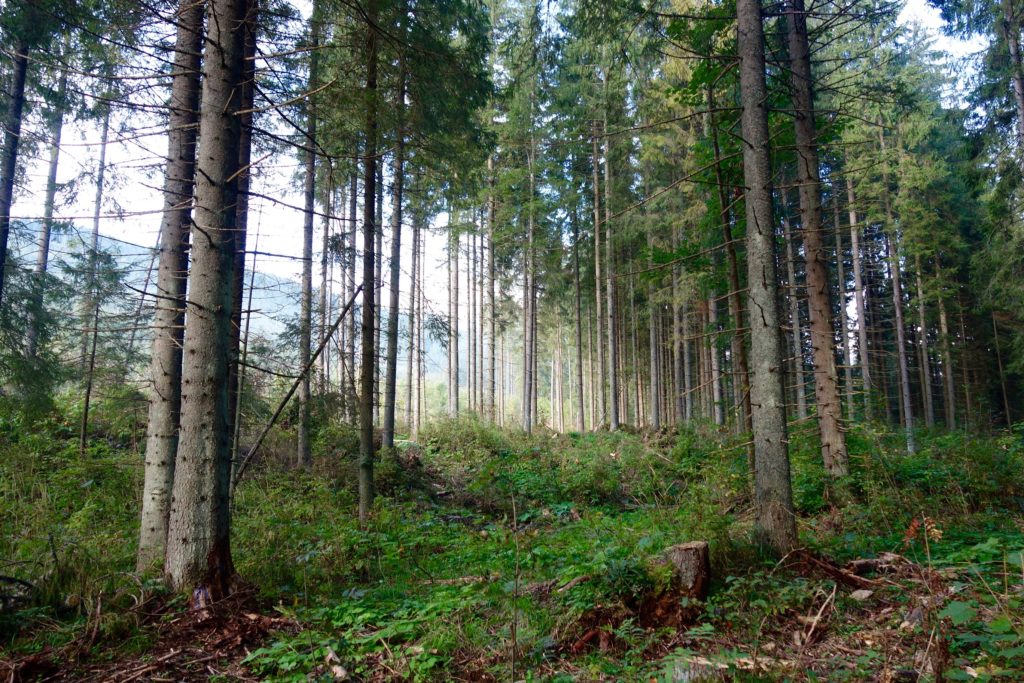 The road led to a trail which led into the woods. For a while, I was loving the perfect early light, no rain, pretty trees, but eventually I realized I was definitely on the wrong track. I spent a while fruitlessly trying to cross an overgrown ditch to get back on the correct path, but failed miserably and had to trace my steps back to the road.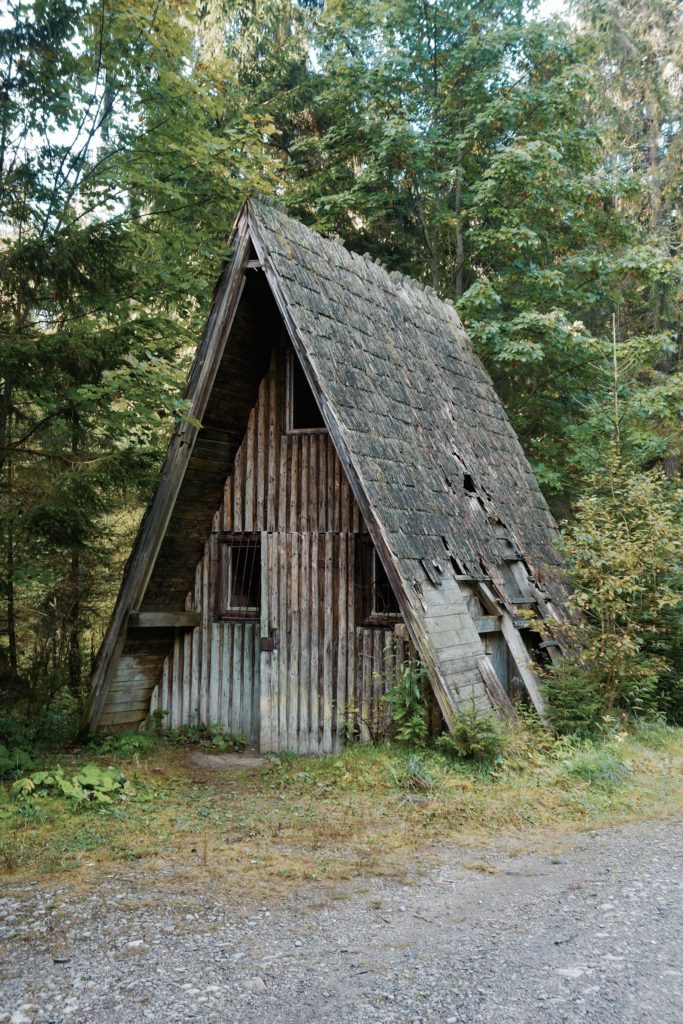 Back on track, the road passes this old wooden ranger hut on the grounds of a large hotel.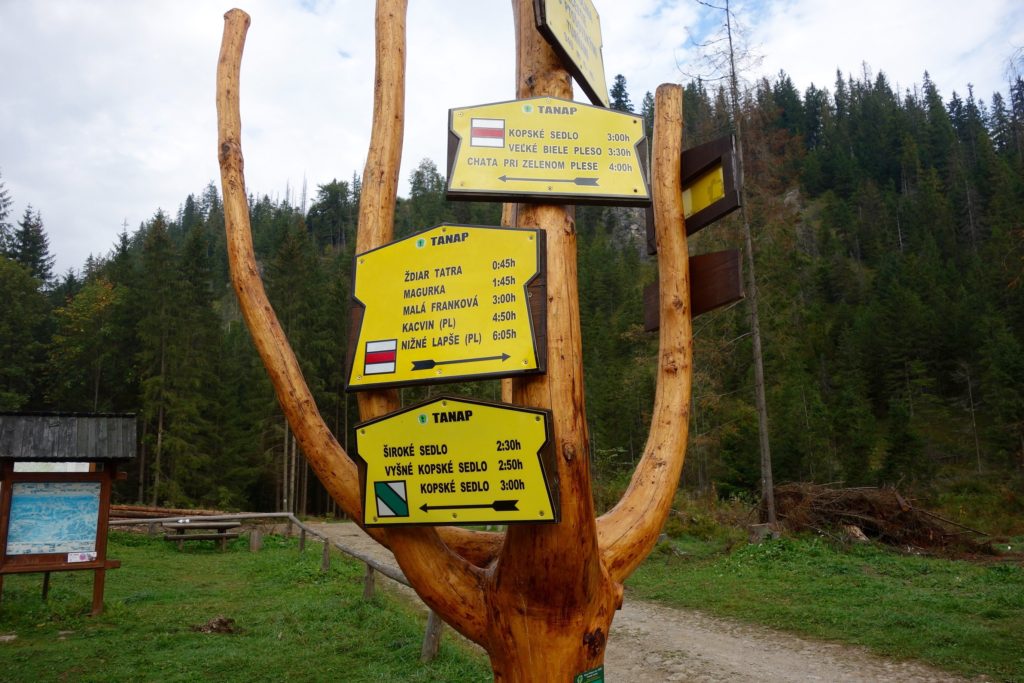 Finally I pick up the real trail network. The color-coded trails are really well signed. Instead of distance, the routes are measured in hiking time.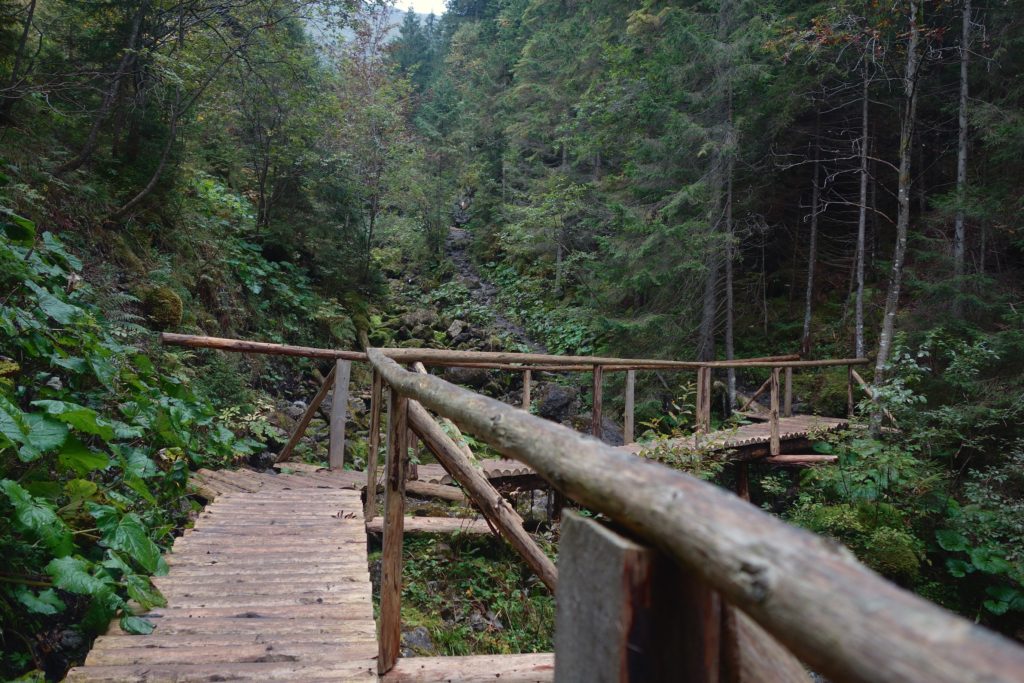 The trail really got going in earnest around this section, where it becomes an elevated wooden path. You start to catch a glimpse of some of the large granite stone walls. The trail turns into rock-cut stairs going really pretty steeply up toward the saddle.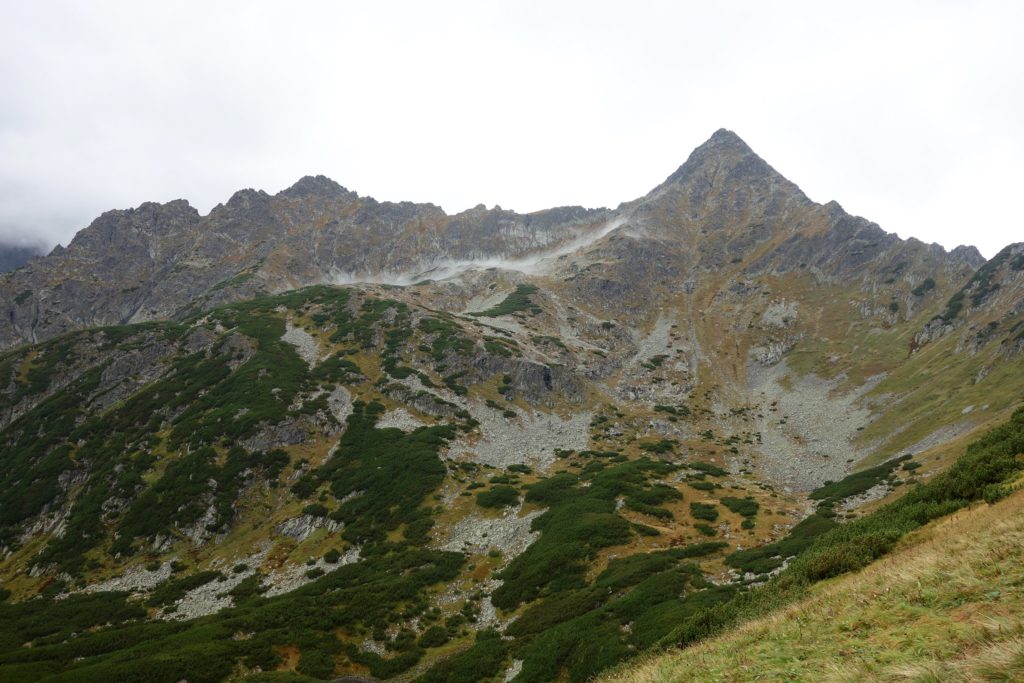 From the top of the saddle you can look back down on Zdiar and out over the pretty Tatras. The local hikers on the trail say "ahoy!" when they see you and they drink Tatratea liquor from hip flasks.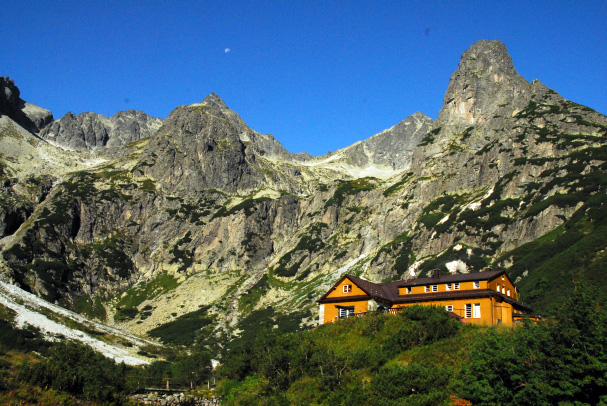 Finally, after a non-stop race uphill for hours, I finally made it to Chata Zelom Plese for lunch and a break. This photo is from their website, when I arrived it was raining and totally foggy. I was 100% soaked and I had to peel off my sodden layers on the front porch of the chalet.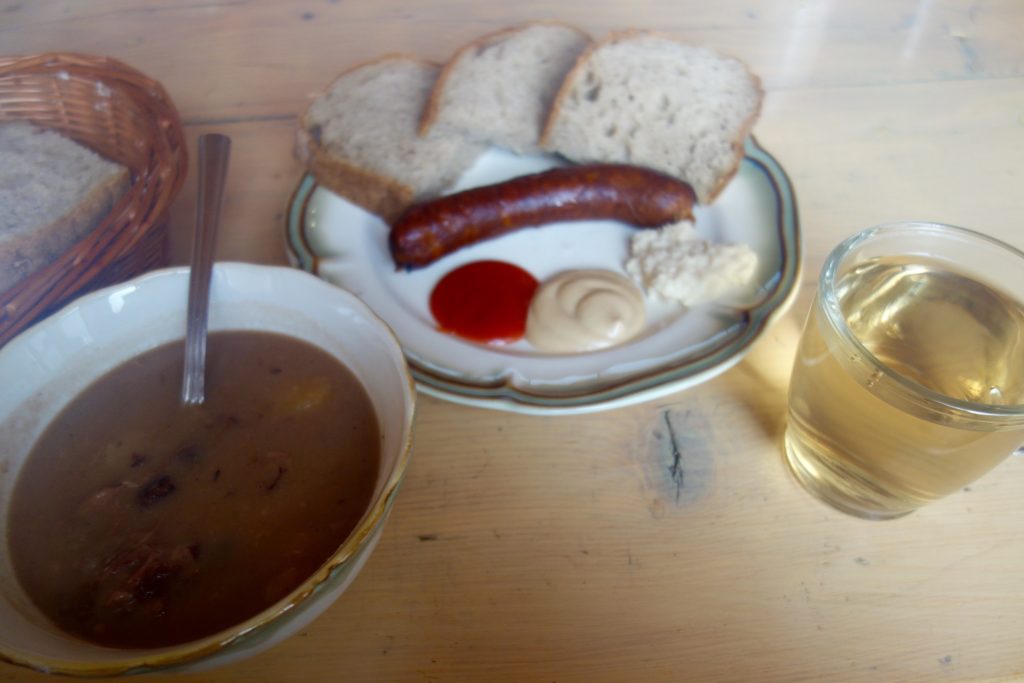 Inside was very crowded with hikers at communal wooden tables. Food was ordered from a window near the door and the menu was depicted on the wall with painted images of the food. It helped me take a guess about what exactly I was ordering. I was so hungry because I had barely eaten all day, I ordered two entrees. Embarrassingly each entree came with a basket of bread, which I naturally ate all of. I felt like I hit the jackpot here, but my camera was too foggy to take a good picture. I had a kielbasa sausage with mustard and bread, and a delicious bowl of pork and bean soup. It was heaven. I also had a hot mug of Tatratea.
I ordered a mug of "grog" which I saw on a menu somewhere else, but I was hopefully I could get something hot here too. She seemed confused and eventually poured a shot of amber liquor into a glass mug and topped it off with boiling water. I tasted it and it was nasty, so I added sugar and it was actually okay. I was sure I was being blasphemous by adding sugar, but I later found out that I did exactly the right thing and that's where Tatra Tea gets its name.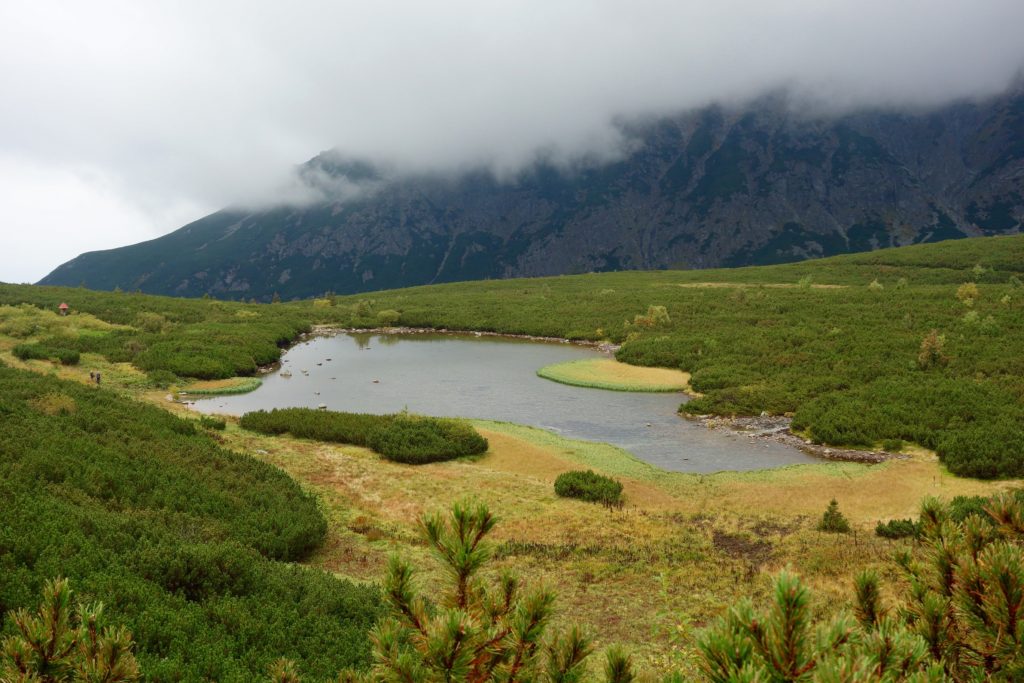 It was absolutely pouring outside when it was time for me to start hiking against so I suited up for the worst. Luckily, the rain didn't last long and it cleared up enough for me to see some lakes as I trotted down hill.
The exit hike more or less follows a small river that cascades over rocks all the way down. It was really pleasant. I caught a bus at the end of the trail in really convenient time and was back at the hostel super early in the day, like 2pm or something.